NEW BŌSŌ TOKYO ANNOUNCEMENT: Collab with Bybit, Details Regarding NFT Staking, and Japanese Hip-Hop Superstar Joins the BŌSŌ Clan
Disclosure: Crypto is a high-risk asset class. This article is provided for informational purposes and does not constitute investment advice. By using this website, you agree to our terms and conditions. We may utilise affiliate links within our content, and receive commission.
Disclaimer: The text below is a press release that was not written by Cryptonews.com.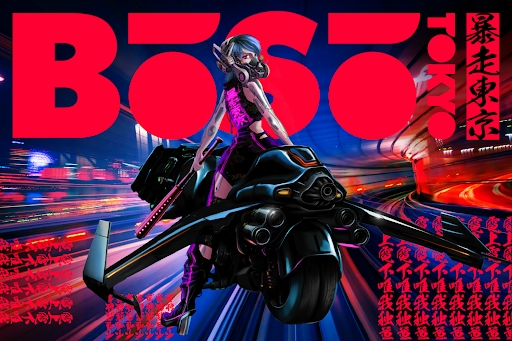 BŌSŌ TOKYO, an NFT project building an identity defining brand in the metaverse, is thrilled to announce that a Japanese hip-hop mega star will be joining, following partnership with Bybit, a leading crypto currency exchange.
BŌSŌ also announced details of their staking program and launched round 2 of their NFTAllowlist campaign.
BŌSŌ TOKYO Official Web site: https://www.bosotokyo.com/
Bybit x BŌSŌ TOKYO
BŌSŌ TOKYO is announcing a collaboration with Bybit, a leading crypto currency exchange.
Web3 is about inclusion, and BŌSŌ TOKYO brings the spirit of BŌSŌ to NFT enthusiasts, crypto, Web3, and anyone who believes in the possibilities of the Metaverse and seeks even more freedom.
Bybit is a cryptocurrency exchange established in March 2018 that offers a professional platform where crypto traders can find an ultra-fast matching engine, excellent customer service and multilingual community support. More than 30 million users use Bybit every month.
Bybit is a proud partner of Formula One racing team, Oracle Red Bull Racing, esports teams NAVI, Astralis, Alliance, Virtus.pro, Made in Brazil (MIBR) and Oracle Red Bull Racing Esports, and association football (soccer) teams Borussia Dortmund and Avispa Fukuoka. In January 2022, the company launched its NFT platform, Bybit NFT Marketplace, and is committed to the development of the NFT market and metaverse.
See here to visit the Bybit Official Website
Bringing Japanese Culture to the World
Hip-hop music producer TRILL DYNASTY and hip-hop MC Aklo will produce tracks for BŌSŌ TOKYO.
Hip-hop culture values freedom and individuality, and that resonates well with the worldview BŌSŌ TOKYO is aiming to create. Through the BŌSŌ TOKYO anthem created by these two artists, we will continue to deliver Japanese street culture to the world.
TRILL DYNASTY
TRILL DYNASTY started his career in 2015 as a DJ, but soon started composing tracks.
In 2021, he produced the title track for Chicago artist Lil Durk's album "The Voice," which debuted at #1 on Billboard's Hip Hop/R&B charts in January that year..
In August of the same year, he produced the song "In Town (feat. Lil Durk)" for EST Gee's album "Bigger Than Life Of Death". This went on to reach No. 5 on Billboard's Hip Hop/R&B charts as well.
He is also active in the Japanese music scene, producing songs for BAD HOP and ¥ellow Bucks.
He specializes in songs with distinctive piano tones, and it is no exaggeration to say that he is one of the most popular loop makers in Japan today.
-Music Credits US:Lil Durk, OMB Peezy, Jackboy, Fredo Bang, EST Gee, RJAE, Kiddo Marv, Teejay3k, Major Nine, Young ChopJPN:BADHOP, ¥ellow Bucks, CzTIGER, Lunv Loyal, JP The Wavy, TOFU, SALU, Kowichi, ELIONE
Aklo
In 2012, his debut album "THE PACKAGE" debuted #1 on iTunes charts.
The album was selected as one of the "Best New Artists" on iTunes that year, and their single "Red Pill" was nominated for the MTV VMAJ.
In 2014, he released his second album, "The Arrival". In the "iTunes Best of 2014 Award" his album won the "Best Album of the Year" in the Hip-Hop/Rap category.
The single "RGTO" has accumulated over 20 million views on YouTube, was nominated for both MTV VMAJ and SSTV MVA, and has become AKLO's most well-known song.
Recently, his song has been selected as a TV drama ending song and frequently appears on TV himself as well.
Aklo featured in ALI's song "Lost in Paradise feat. AKLO," which was then used by Shohei Otani as his entrance song
Different Staking Rewards for Different "ZOKU"
BŌSŌ TOKYO NFTs come with a staking program where you can REV your NFTs. "Rev your engine. Rev your soul".
Staking an NFT increases its RPM (revolutions per minute). Rewards are given when a certain RPM is reached. RPM accumulates at different rates depending on ZOKU(type of your NFT).
BŌSŌ TOKYO is classified into three "ZOKU".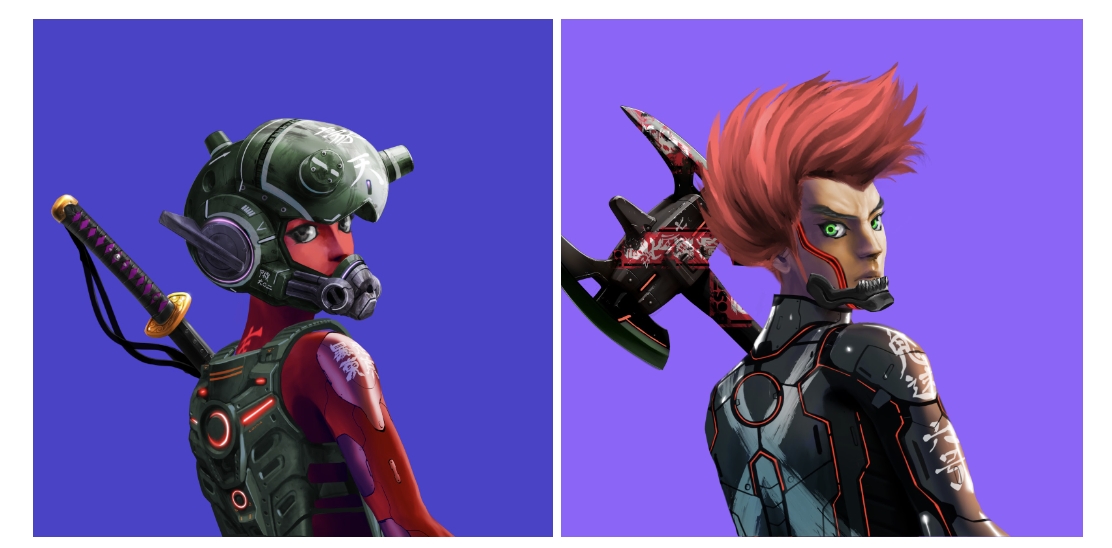 NFT ALLOWLIST Round 2
BŌSŌ TOKYO's first NFT ALLOWLIST, which launched alongside the official launch on June 13, received just south of 40,000 entries from around the world. Thanks for the support! Due to overwhelming requests,BŌSŌ TOKYO has decided to launch a second round for the NFT ALLOWLIST Campaign. This will be a very limited offer!
Please check the details now for your chance to win an NFT ALLOWLIST for BŌSŌ TOKYO. They are very simple tasks.
See here to visit the NFT ALLOWLIST Round2 page
BŌSŌ TOKYO
BŌSŌ TOKYO NFT is a collection of 10,000 unique pieces of generative art designed by Hideki Tenjin, a leading Japanese illustrator. Tenjin has created illustrations for STAR WARS mechas,Gundam and Macross. NFT holders will receive not only the artwork, but also 3D avatars that can be used in the metaverse, as well as access to exclusive communities and events. Afromance is the creative director, who also heads Afro&Co., a top creative company offering never-before experiences.
There are many NFT projects that are influenced by Japanese anime and games. However, almost none are actually Japanese..
BŌSŌ TOKYO will bring to the world original authentic avatars from the heart of Tokyo. No fakes, no copies. All original.
In the future, we will enter an era in which multiple metaverses will coexist. BŌSŌ TOKYO will become an identity defining brand in that era.
Japanese Motorcycle gangs (or the 暴走族BOSOZOKU) ride motorcycles in pursuit of freedom. Their slogan, "天上天下唯我独尊 Tenjo Tenge Yuiga Dokuson," express their belief that they are the one and only..
Inspired by the budding independence of these young clan members and their vigor to run into a new world of freedom, BŌSŌ TOKYO will unite under one slogan"Denjo Denge Yuiga Dokuson". To be free and one and only in the Web3 digital metaverse..
BŌSŌ TOKYO Official Web site:https://www.bosotokyo.com/
Twitter:https://twitter.com/BosoTokyo
Telegram:https://t.me/bosotokyo
Discord:https://discord.gg/boso-tokyo
---