New AI Crypto Coin yPredict Raises Nearly $500,000 in Presale - Here's How to Buy Early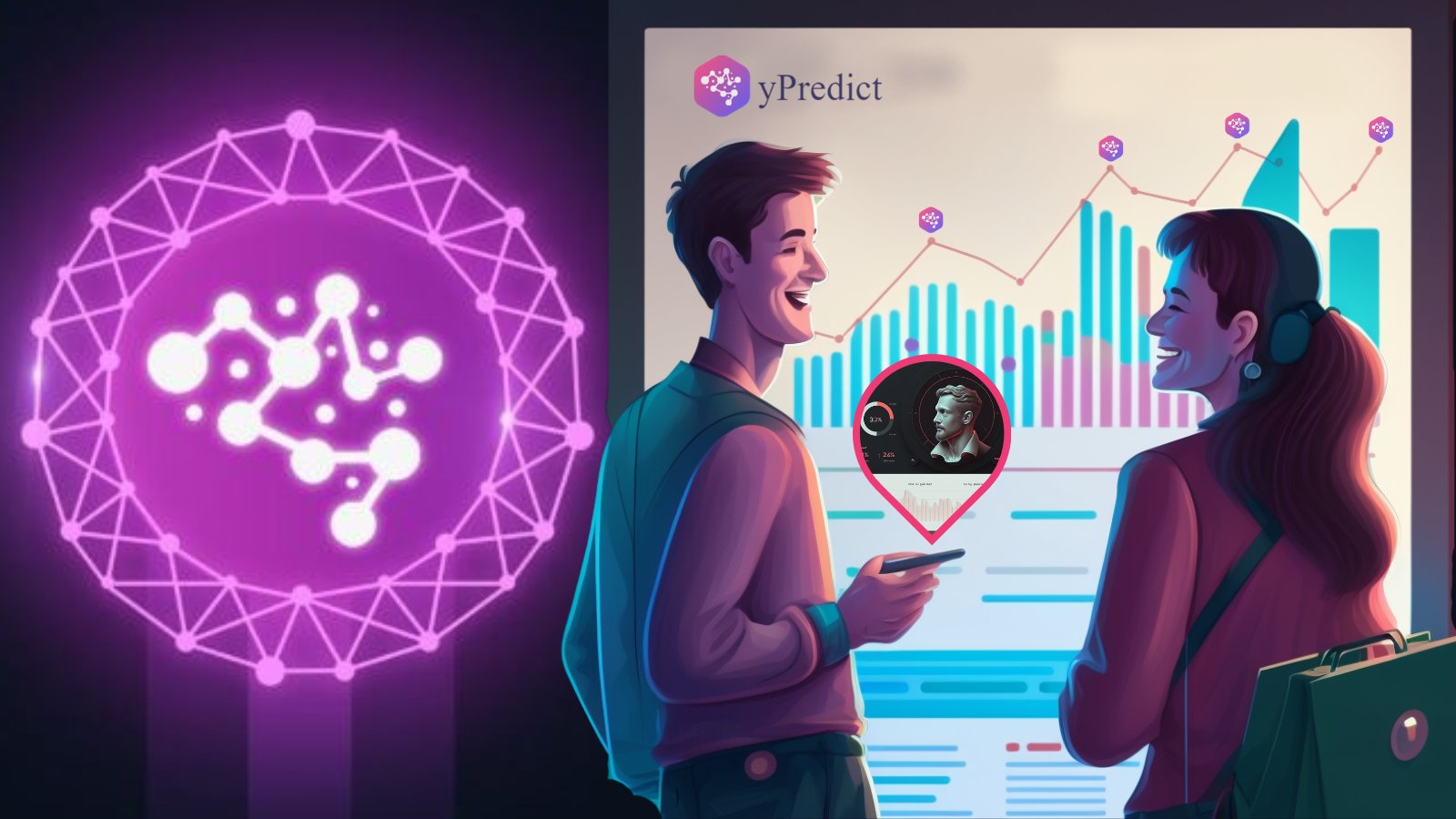 New AI-based analysis platform yPredict has raised close to $500,000 in its presale, which has now entered its fourth stage out of eight.
This puts the new Polygon-based project well on its way toward meeting its hard cap target of $6,507,511, with its soft cap having already been met.
And with yPredict already having launched its AI-powered trading algorithm in beta, the significant progress it has made in such a short space of time is likely to attract a growing number of new investors.
New AI Crypto Coin yPredict Raises Nearly $500,000 in Presale - Here's How to Buy Early
With its native YPRED token running on layer-two network Polygon, yPredict is an ecosystem centered around the use of artificial intelligence and machine learning for trading more intelligently and successfully.
As noted above, it has already launched its trading algorithm in beta form, yet in the coming months, it will expand to offer a range of AI-based prediction tools, as well as a marketplace through which developers of forecasting and analytical tools can connect with traders.
Lubricating this ecosystem is YPRED, which will have a range of functions and uses within yPredict's platform.
This includes paying for predictive model subscriptions, gaining access to the platform's analytics, and also for staking, which can earn holders a significant yield.
Given the notorious volatility of the cryptocurrency market, there's an obvious market demand for analytics and forecasting that can help traders make more informed and profitable decisions, which is a big part of the reason why yPredict's presale has been so successful in such a short space of time.
Investors can join the token offering by going to yPredict's website, where they can connect their software wallets and use ETH, USDT, MATIC, BNB or their credit cards to purchase YPRED.
At the moment, 1 YPRED costs $0.05, although this will rise to $0.07 when the fifth stage begins, after the sale raises another $500,000.
With regards to tokenomics, the YPRED presale has been allocated 80% of the coin's maxixmum total supply of 100 billion, with 10% earmarked for liquidity, 5% for development, and 5% for yPredict's team.
This makes the altcoin an admirably decentralized token, one which is less likely to be 'dumped' by founding team members upon initial exchange listings.
Speaking of exchanges, yPredict plans to secure its first listings on centralized exchanges by the end of June, which is when the presale will end.
Looking at the longer term, it's aiming to have the full public launch of its platform by the end of the year, with beta launches of various features coming in the previous months.
Predicting yPredict Profits
Given that YPRED will be used to pay for everything within yPredict's ecosystem, it becomes likely that the coin will witness steady price appreciation once the platform's mainnet goes live.
The coin will also be helped by the partnerships yPredict is planning to agree with various other entities within the cryptocurrency sector, all of which will help to raise the platform's profile and drive demand for YPRED.
Another use for YPRED is that it will provide holders with the ability to participate in the governance of yPredict's DAO, which will vote on whether predictive/analytical models submitted by developers will be included in the platform's marketplace.
Conbined with its other uses, this gives the altcoin significant utility, so when it does list on exchanges in the next couple of months, traders can expect it to rise substantially.
---