NEO Price Up 15% This Week, Web3 Coin Ecoterra Is Whales' Choice to Perform Even Better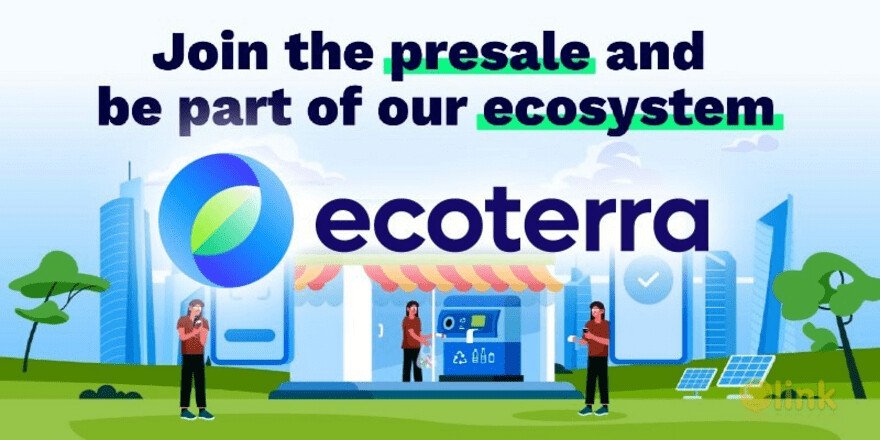 The $NEO crypto asset has seen a notable 15% price increase in the past week, making it one of the top web3 Coin performers in the market.
The protocol positions itself as an open-source platform with the goal of being the foundation for the future Internet, offering digital payments, identities, and assets.
However, another cryptocurrency, $ECOTERRA, is gaining attention for its superior utility solutions and potential for a 20x value increase.
Ecoterra, an eco-friendly project, incorporates unique concepts and has a smaller market capitalization, making it a potentially lucrative investment with long-term viability.
$NEO Rides the Crypto Market Bullish Wave
At the time of writing, NEO's price is at $10.72 with a trading volume of $109 million, signifying a surge of 6.89% in the last day.
Based on technical charts, the digital asset is on a bullish streak. NEO's current price trades above its 50-day simple moving average (SMA) value of $10.44 for the short term. However, the asset falls way below its long-term 200-day SMA value of $12.79.
NEO's price movement has just broken through the resistance at the 38.2% Fibonacci retracement level of $10.70.
A continuation of bullish sentiment will see the asset race towards the 50% Fibonacci retracement level of $11.82.
The digital asset moving average convergence and divergence (MACD) reflects a strong buy signal, while the relative strength index (RSI) value of 58.38 indicates that NEO is currently underbought.
Neo is a blockchain platform that is open-source and driven by a community of developers. It provides a way for developers to convert assets into digital form and automate their management through smart contracts.
Furthermore, Neo offers a robust infrastructure for the next generation of the internet, which includes decentralized storage, oracles, and domain name services.
The protocol was initially introduced in February 2014, but the release of Neo N3 in 2021 represents a significant milestone in Neo's journey toward decentralization.
With N3, owners of NEO have the ability to select council members and consensus nodes, which are responsible for controlling important blockchain parameters and maintaining the Neo network's operation.
The network utilizes two native tokens, namely NEO and GAS. NEO is primarily used for network governance, while GAS is employed for transaction fees, deploying smart contracts, and making purchases within decentralized applications (dApps)
In a recent development, the Neo blockchain platform has partnered with Alchemy Pay to simplify entry and exit from the Neo ecosystem.
Alchemy Pay's payment gateway enables payments through popular methods like Visa and Mastercard in 173 countries, including domestic transfers and mobile wallets in emerging markets.
Users worldwide can now buy cryptocurrencies using their local fiat currencies.
Additionally, developers building on Neo can use Alchemy Pay's direct-to-customer plugin, which can be easily integrated into decentralized applications (dApps) and platforms with minimal expenses and challenges.
Although NEO long-term holders may find this to be positive news, it appears that other utility-focused assets currently dominate the crypto market.
Our focus is on ecoterra, a value-oriented asset with the potential for significant growth of up to 20x.
EcoTerra ($ECOTERRA)
Ecoterra provides an incentive initiative called the 'Recycle-to-Earn (R2E)' project, which enables individuals and organizations to earn incentives by recycling plastic and glass materials.
The primary goal of this project is to promote recycling and encourage individuals and businesses to reduce their carbon footprint.
The eco-friendly project leverages the power of the Ethereum blockchain to ensure a secure and transparent R2E mechanism.
Moreover, the ecoterra ecosystem encompasses various components, such as a carbon offset trade, a marketplace for recycled materials, and a trackable impact profile.
This comprehensive environment fosters collaboration and offers an all-in-one solution.
To encourage recycling, ecoterra employs the use of reverse vending machines (RVMs) in stores which rewards users with $ECOTERRA tokens for each recycled item.
These tokens lie at the project's core, serving various purposes, including reward distribution and staking.
Ecoterra combines advanced technology, innovative design, and a deep commitment to ecological preservation in its mission to address urgent environmental challenges.
This project has already raised over $4.3 million through its presale and received an award for its contribution to a sustainable ecosystem at the Istanbul Blockchain Summit.
Investors who purchase the $ECOTERRA token at the current price of $0.0085 can expect a potential gain of approximately 30% when it becomes available for trading on CEX and DEX platforms later this year at $0.01.
Disclaimer: Cryptocurrency projects endorsed in this article are not the financial advice of the publishing author or publication - cryptocurrencies are highly volatile investments with considerable risk, always do your own research.
---