NEO Jumps 15% as Ontology Launches Mainnet
NEO, the smart economy platform often referred to as "China's Ethereum," surged up to 15% on Monday, as the Ontology project launched its mainnet on June 30. Although the entire cryptocurrency segment had a good day on Monday, NEO's rise started earlier and appeared more significant than the broader market.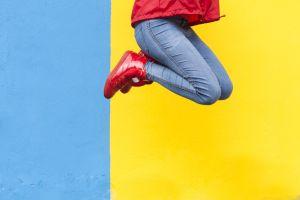 Source: iStock/Vladimir Vladimirov
NEO price chart: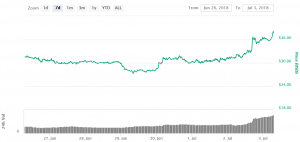 Source: coinmarketcap.com
Ontology is a Shanghai-based blockchain infrastructure project whose developers work closely together with NEO. Its native token, ONT, was airdropped to NEO holders in March 2018, and has quickly emerged to rank as the 21st most valuable cryptocurrency on Coinmarketcap.com.
ONT increased by more than 8% in the past 24 hours.
The two companies have worked together on several projects in the past, and a spokesperson for NEO has described them as "strategic technology partners."
There is currently some speculation going on in the cryptocurrency community about which segment of the blockchain economy will see the strongest growth in the time to come, and many are placing their bets on so-called blockchain infrastructure projects – protocols that developers can use to build other projects on top of.
Ran Neu-Ner, host of CNBC Africa's Crypto Trader Show, said in an interview with CNBC that he is "looking at the infrastructure in the blockchain space […] the protocols," adding that "they seem to be really undervalued."
Neu-Ner then went on to mention NEO and Cardano as examples of coins he believes have strong potential for price gains given current valuations.
_______
Watch the entire segment below with Neu-Ner giving his predictions at approximately 4:00:
---