Neko: AI Language Model & Casino Bot Integrated with Luckydice
Disclaimer: The text below is a press release that is not part of Cryptonews.com editorial content.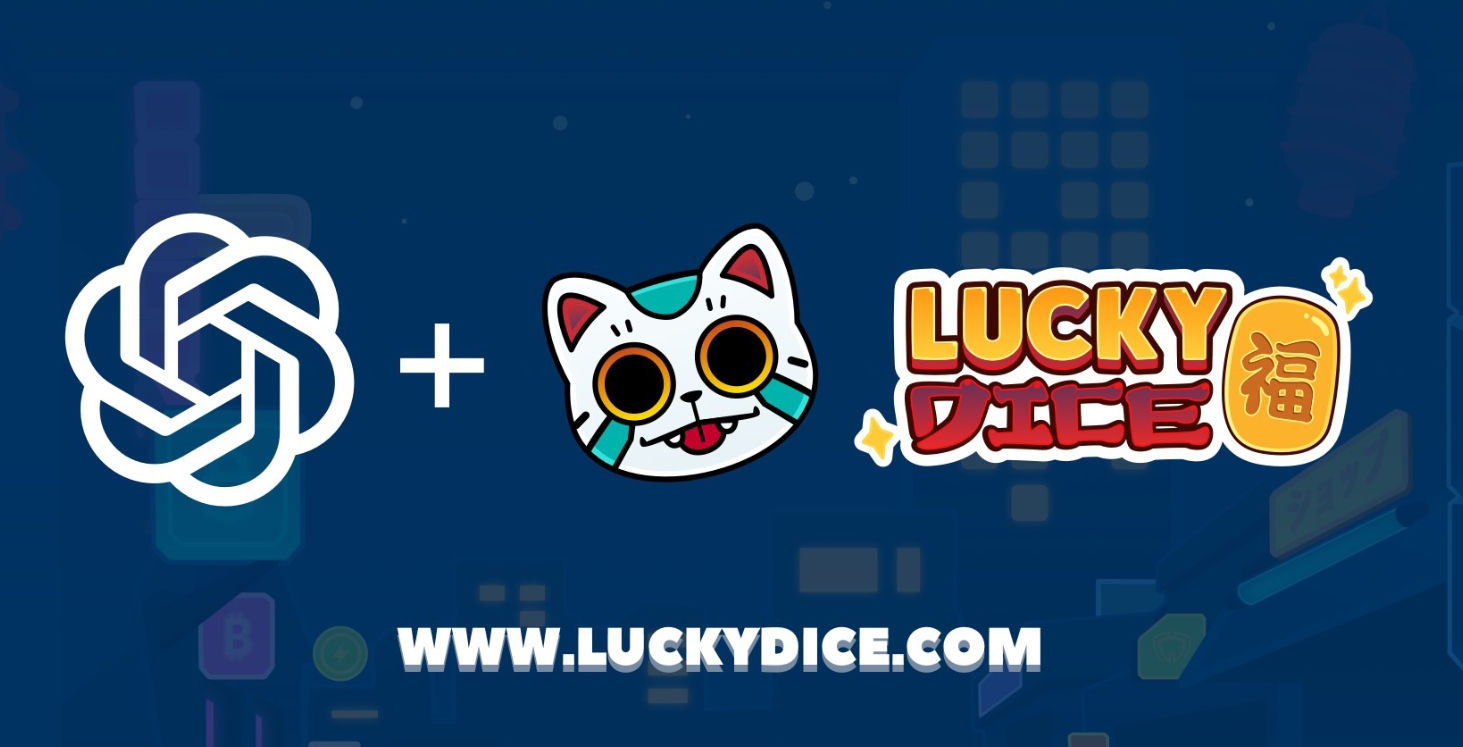 Luckydice.com, the prominent crypto iGaming casino platform, has teamed up with ChatGPT to integrate Neko, an exceptional AI language model, into its casino chat.
This innovative collaboration is all set to transform the Bitcoin dice game experience for players, providing an interactive, entertaining, and unforgettable gaming experience while catering to a multilingual audience.
The highlight of Luckydice.com's Neko is its enchanting cat character from the year 2043, which adds a unique touch to users' gaming experience in multiple languages. As a leading crypto casino, Luckydice.com offers provably fair Bitcoin dice games that accept major cryptocurrencies.
The introduction of Neko further enhances the casino's reputation for being a secure and fair gaming environment for players.
"We integrated ChatGPT with our casino social bot, Neko, to provide an engaging and entertaining AI companion for our users," a Luckydice.com spokesperson said.
"We have developed and trained Neko with the utmost care, ensuring that it adheres to all ethical and social norms. Our primary objective is to maintain an active and enjoyable chat environment for our BitKong & Luckydice users.
"At Luckydice, we recognize the importance of responsible gaming, and we are committed to promoting a safe and enjoyable experience for all of our users.
"As part of this commitment, we have trained Neko not to suggest earning money through betting or to promote any form of gambling. Instead, Neko's purpose is to facilitate fun and engaging conversations, fostering a sense of community among our users.
"Please be aware that Neko is an AI companion and not a source of financial or gambling advice. We encourage our users to play responsibly and to seek help if they experience any issues related to gambling."
Luckydice.com's Neko has been trained with a focus on responsible gaming social norms and ethics, ensuring that users are not pushed to bet but rather to keep the chat lively and fun.
With ChatGPT's Neko, Luckydice.com aims to create a lively, interactive atmosphere that keeps players engaged and entertained throughout their gameplay.
One of the most remarkable features of ChatGPT is its ability to keep up with multiple conversations simultaneously. This means that Neko can interact with more than one user at a time, keeping the chat active and entertaining for all players.
Additionally, ChatGPT has a powerful memory system that enables it to retain information and respond to users' inquiries with greater accuracy and efficiency.
The integration of ChatGPT's Neko into Luckydice.com's platform is a significant milestone in the Bitcoin dice game industry.
Players, both new and returning, will appreciate the dynamic presence of Neko during their visits to the platform, making their time on the site even more enjoyable.
In summary, Luckydice.com's collaboration with ChatGPT to bring Neko to its casino chat highlights the casino's dedication to user satisfaction.
Join the vibrant Luckydice.com community today and experience the future of crypto dice games with Neko.
For additional information or inquiries, please visit Luckydice.com or contact their dedicated support team at [email protected].
---