MyCryptoMixer – An Insight Review into the Best Bitcoin Mixer of 2020
Disclosure: Crypto is a high-risk asset class. This article is provided for informational purposes and does not constitute investment advice. By using this website, you agree to our terms and conditions. We may utilise affiliate links within our content, and receive commission.
Disclaimer: The text below is a sponsored article that was not written by Cryptonews.com journalists.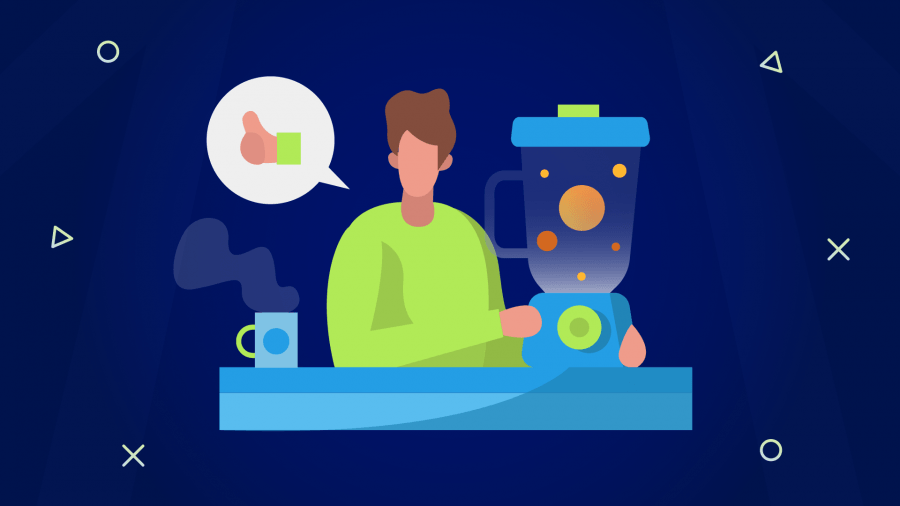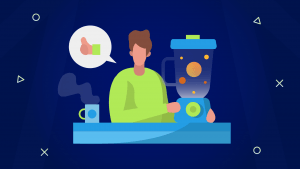 From VPNs, Stealth Addresses, Bitcoin Mixers to Tor Browser, Privacy-oriented Solutions for Crypto Transactions are Evolving and Innovating faster than ever.
Currently, the pseudonymous Bitcoin (BTC) remains largely uncontested and dominates as many people's top choice for the best cryptocurrency to invest in. Unsurprisingly, it has also become the de facto standard for cryptocurrencies, ushering in a wave of spin-off cryptocurrencies built on a decentralized peer-to-peer network, known as blockchain. As cryptocurrencies gain a foothold in the financial market due to its great investment volatility, there is a strong call from governments around the world and financial institutions to implement know-your-customer (KYC) and anti-money laundering (AML) compliances on cryptocurrency investments. While these bureaucratic measures are implemented in the best interest of protecting users of cryptocurrency platforms, they could further infringe the user's privacy by preventing anonymity in cryptocurrency-related transactions.
Anonymity may seem to be of great importance to hackers or individuals who want to conduct illegal transactions, but it is equally crucial for any avid cryptocurrency users. With increased anonymity, users will not be limited to regulations hindering the use of cryptocurrency, and they will also be able to enhance and maintain their privacy in the hyperconnected world that we are in today. Properly setting up your anonymity involving cryptocurrencies are akin to managing your digital footprint. Erasing the trail of your transactional data could maximise the level of financial privacy, and the advancement in technology has offered better measures that could protect you right from the beginning, during your cryptocurrency purchase. In particular, a foolproof method is gaining its prominence within the crypto sphere, where it could leave your Bitcoin transaction untraceable and likely achieving complete anonymity from prying eyes. This method is commonly known as bitcoin mixing, or tumbling.
Right now, there are four main players when it comes to notable effective cryptocurrency mixing – SmartMix, BitcoinLaundry, MyCryptoMixer and Privcoin, which regularly update their platform to cater for a wide range of relevant features beneficial to their users. Not sure which one is right for you? Don't worry. We have tried them all, and can now offer definitive advice on our pick as the Bitcoin mixer or tumbler of 2020. So, without further ado, read on for our pick of MyCryptoMixer (MCM) as the Best Bitcoin Mixer of 2020, owing to its whole range of necessary features and affordability.
What is a Bitcoin Mixer or Tumbler
The terms tumblers and mixers are often used interchangeably. For those who are not familiar with the service, crypto mixing is often referred to as an online service where the user's cryptocurrency are obfuscated and later receive the same deposit amount of randomized crypto replacement drawn from the miner's pool, back to the user's designated wallet address(es), removing any traces and ​ensuring full anonymity in the process. Therefore mixed transactions are much harder to track on the blockchain. To put it simply, for every 1 BTC sent to the crypto mixer, an equal amount of 1 BTC (randomly drawn from the mixer's bitcoin pool) will be returned into your wallet, or re-distributed into multiple wallets, and break the linkability or traceability between addresses as a result. Do note that a negligible amount of mixing fee will be charged by these third-party mixing providers to keep their services going for users.
Now that you are more familiar with the concept of mixing, let us take a look at the best Bitcoin Mixer of the year, and how it outshines its competitors in the name of full anonymity and safety for its users.
MyCryptoMixer : The People's Choice
MCM's rise in prominence is likely due to its trusted and user-friendly Bitcoin mixing platform as compared to other mixers in the market. Coupled with its no-nonsense privacy policy that protects its users and essential features required for a successful obfuscation process, they have gained a favorable fanbase of avid crypto users who valued privacy. Although they only support the best performing cryptocurrency – Bitcoin at the moment, there are upcoming plans to roll out support for other pseudonymous cryptocurrencies like Ether (ETH) based on its community's feedback. As a People-First service provider, they are constantly looking to innovate and provide for the changing demands of its users.
MCM is also one of the few mixers in the market that supports both TOR and Clear Web mixing, offering tech-savvy individuals access to the mixing service through the anonymous TOR network. Also, it is worth noting that there is absolutely no account registration required for their service, making the transaction much harder to be traced later on. It is also being suggested through our tests that there is no maximum limit, which translates to a wide-ranging amount of BTC accepted for mixing. Users may also choose to select up to five destination wallet addresses, increasing the complexity of transaction tracing from external analytic tools.
Some mixers do store the transaction logs for as long as seven days due to a variety of reasons, but MCM is designed to prioritise its promise to its users. Due to security reasons, logs are only held for up to 24 hours before they are automatically deleted by the provider. This decision is made for unlikely events where the database is compromised, thereby risking the leak of transaction details of its users.
Simple Steps to Mixing on MyCryptoMixer
MCM is well-known for its ease of setup through its user-friendly interface. Under most circumstances, the mixing process on the platform is a very simple 4-step process and takes less than five minutes to complete as briefly explained in the following:
Step 1: Ensure the Web Address is Correct
As mentioned earlier, MCM allows the user to access its mixing service through both Clear Web and TOR anonymous browser. The first step is to ensure that the website address (​https://mycryptomixer.com and ​http://mymixerxtukle6mo.onion​) is correct. It is known online that there is a growing number of phishing attacks, in which bad actors create similar-looking websites to trick users into inputting information that may compromise their identity and crypto assets. For optimal experience, use a desktop browser to visit the website. Click on the 'Bitcoin Icon' to proceed to the next step.
Step 2: Configure your Destination Address(es)
The first part of the mixing process involves configuring the destination (or receiver) Bitcoin wallet address, Transfer Time Delay, Funds Distribution, and the user's preferred mixing fee (between 0.50% to 5.00%), which is coincidentally one of the lowest mixing fees around. MCM's straightforward interface allows the user to complete the relevant fields easily, either by text input or adjusting the values through a slider. The platform enables the user to furnish up to 5 destination addresses. In addition, repeat users who have used MCM before would have obtained what they call "MyCryptoCode". This unique code allows the user to strengthen the privacy process by preventing previously mixed coins from reappearing in their subsequent mixed wallet addresses.
Step 3: Send the Bitcoin to the mixer
Upon completion of the input of the mandatory fields, users will be brought to the next page where they would be shown the 'sending' Bitcoin wallet address. In order to enhance the anonymous process, users would be shown the required BTC amount as indicated by the mixer. This is to ensure that every transaction is unique, eradicating any possibilities of tracking these transactions through the user's activity pattern.
Step 4: Processing your mixed coins
Prior to completion of the mixing process, users will be brought to a mixing status page where the transaction status is shown. No action is required from the user end at this point. As long as all information as furnished by the user is accurate, the mixing process is done.
Concluding the Successful transfer of your mixed coins
As a customer-centric Bitcoin mixer, MCM is offering its users the ability to track and round-the-clock support in the event of a transaction dispute. While most mixers support ends at the end of the mixing process, they are the only one of the few mixers that truly cover the user's mixing experience, from start to finish.
For a more in-depth tutorial on using MCM, you may refer to their comprehensive walkthrough guide on ​how to get started​.
Ensuring a Safer Crypto Experience
It is safe to say that all mixers are created equal, as they have both advantages and disadvantages, depending on the use case of the users. MyCryptoMixer (MCM) stood out of its competition based on not just the affordability and trustworthiness that MCM has to offer, but also the impeccable customer service standard which they have set across the mixer industry. After all, as the year's best Bitcoin Mixer, they are created with the idea of upholding anonymity and privacy for its users.
{no_ads}
---