Mt. Gox Creditors' New Plan To Get Their Coins Back
With Mt. Gox's bankruptcy proceedings now put on hold in Tokyo, a civil rehabilitation case has begun in which creditors are attempting to get back whatever is left from the collapse of the infamous exchange.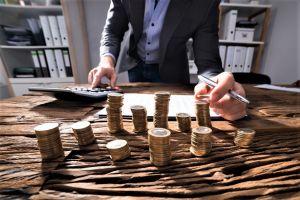 In a revised version of a document dubbed "Basic Policy for the Rehabilitation Plan," Japanese lawyers representing creditors of the Mt. Gox collapse proposed that remaining assets held by Mt. Gox should be distributed exclusively to creditors, not shareholders.
Further, the lawyers propose that creditors who had bitcoins deposited on the Mt. Gox exchange at the time of the collapse, should be reimbursed in bitcoin (BTC) and bitcoin cash (BCH).
"We are of the opinion that most of the assets, including approximately BTC 166,000 (USD 1.2bn) and 168,000 of BCH (USD 120m) and other derivatives currently held by Mt. Gox, should be paid to creditors at the time of the first payment," according to the document.
The group argues that this is the best option in order to avoid negatively affecting bitcoin prices on the open market, which could be a real possibility if the enormous pile of bitcoins held by Mt. Gox's trustee first needs to be converted to fiat currencies.
The group added that cash Mt. Gox already holds following earlier selling of BTC and BCH should be paid out to creditors in cash without first exchanging it back into cryptocurrency.
With regards to altcoins, defined in the document as "cryptocurrency except for BTC and BCH," the lawyers point out that it is "unrealistic" to repay altcoins to bitcoin creditors due to the limited number of exchanges that deals with altcoins. The document therefore proposes that altcoins should be exchanged to cash before it is paid out to creditors.
The group further urges the trustee holding Mt. Gox's assets to proceed with caution when it comes to making transactions with altcoins and selling them on the open market, citing concerns related to security and the possibility that a sale could cause "a sudden fall in the price of altcoins."
Launched in 2010, Mt. Gox handled more than 70% of bitcoin transactions worldwide at its peak, before collapsing in a spectacular fashion in 2014, causing losses amounting to hundreds of millions of US dollars.
---