Most Popular Dog Coins Rise for 4 Consecutive Weeks, as Major Shiba Inu Development Nears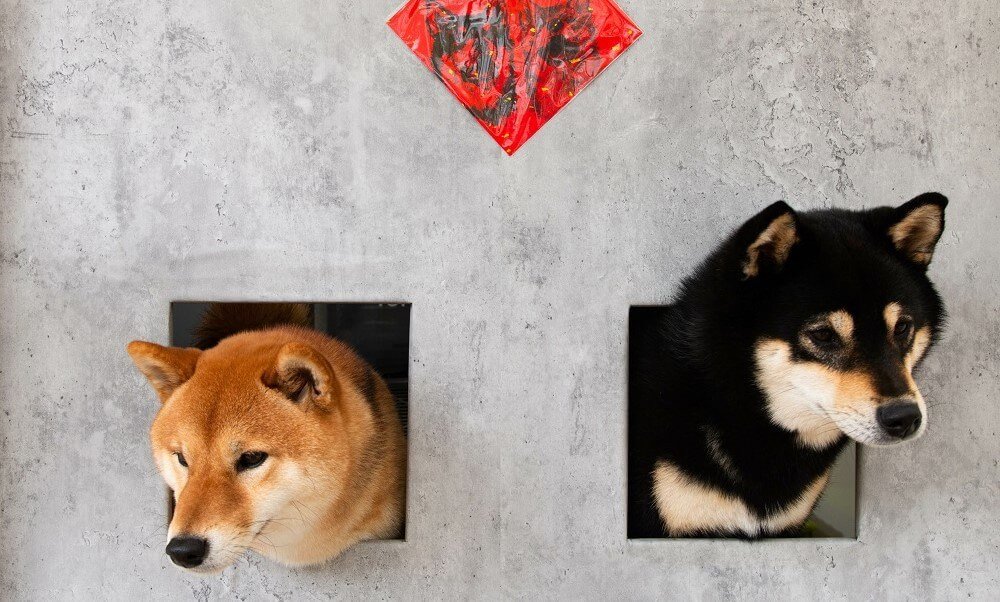 Meme coins like shiba inu (SHIB) and dogecoin (DOGE) are on the rise in the market, with SHIB, in particular, standing out as the third-best performer among the top 100 cryptoassets by market capitalization over the past week.
At press time (09:25 UTC) on Monday, SHIB traded at USD 0.001569, up 0.4% for the past 24 hours and up 30% for the past week. Meanwhile, DOGE stood at USD 0.076, down 4% for the day but up 10.5% for the week.
From its all-time high in October last year, SHIB remains down by about 82%, while DOGE is down by close to 90% from its May 2021 all-time high.
Notably, SHIB has now risen for four consecutive weeks – its longest winning streak since a massive rally in September and October last year. It's also the first time since May 11 this year that SHIB has traded above the USD 0.000015 level. Back then, SHIB fell through the level as bitcoin (BTC) and most other cryptoassets collapsed in price.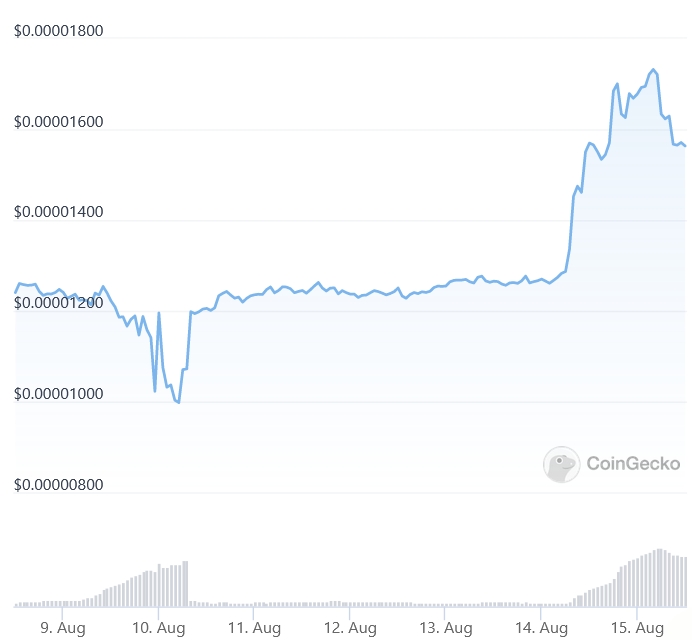 At the same time, last week also marked the fourth consecutive winning week for DOGE, marking its first such streak since April this year. And although meme coin rallies are notoriously difficult to explain, one reason for the excitement around DOGE could be that Elon Musk's The Boring Company is set to accept DOGE as payment for users of its newly-opened transit station in Las Vegas.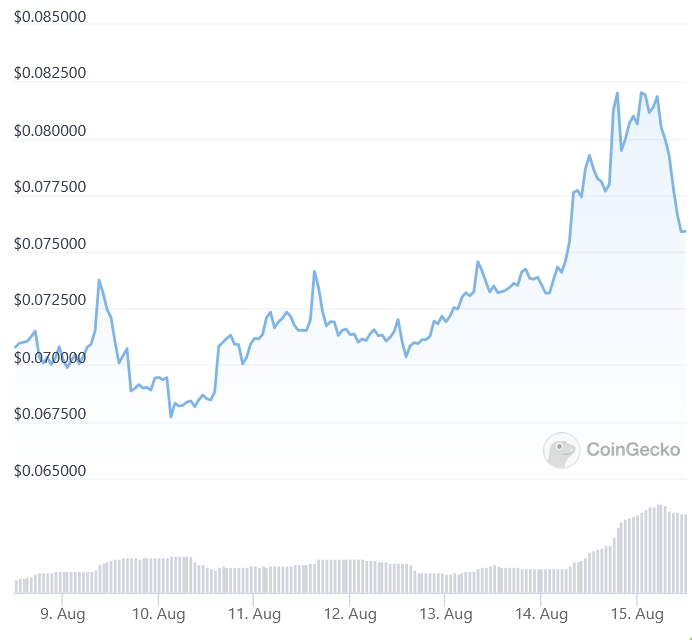 For SHIB's part, the major rally comes as the launch of a second layer solution for the Shiba Inu ecosystem known as Shibarium nears.
The Shibarium Public Beta testnet is expected to launch later this quarter. Meanwhile, a dedicated metaverse and Shiba Inu non-fungible token (NFT) ecosystem is planned for Q4 2022.
A part of this is a game called Shiba Eternity, which according to screenshots posted on Twitter, appears to be an online card-based battle game similar to popular play-to-earn games like Axie Infinity (AXS).
Additionally, SHIB lead developer Shytoshi Kusama has previously said that a decentralized stablecoin known as SHI is planned as part of the growing ecosystem.
According to Hayden Hughes, CEO of social-trading platform Alpha Impact, the gains in meme coins show that ordinary retail investors are again drawn to the crypto market.
"Dogecoin and Shiba Inu have both broken out over the weekend, clear evidence that the retail investor is back," Hughes told Bloomberg in a comment on Monday.
Cheering and a celebratory mood could be sensed from Twitter accounts associated with the Shiba Inu community over the weekend, with users celebrating that SHIB – according to some sources – has surpassed DOGE in market capitalization.
____
Learn more:
- Dogecoin is Heading to Zero, According to Industry Panel
- Shiba Inu Army, Look Away: Survey Claims SHIB Will Be Worthless by 2030

- Shiba Inu Reveals Stablecoin Plans and Dogecoin Comes to Las Vegas
- Shiba Inu Unveils its Metaverse Project, But Investors Do Not Seem Excited

- Another Elon Musk-fueled DOGE Rally Ends With a Dump
- Popular Meme Coin Dogecoin Used in 'Most Serious' Crimes
---