Morning News: Overstock ICO Investigated, S Korean Bank's Crypto Boost
United States Regulator Investigating Overstock ICO
S Korean Bank's Real-name Crypto Accounts Are a Hit with Investors
Mexico a Step Closer to Fintech, Crowdfunding and Crypto Law
Japanese Crypto Exchanges to Form Self-Regulatory Body
Catch up on the most essential cryptocurrency and blockchain news stories breaking in Asia and the Americas while the rest of the world was asleep.
United States Regulator Investigating Overstock ICO
The initial coin offering (ICO) of American e-commerce retailer Overstock is under investigation from the country's financial regulator, the Securities and Exchange Commission (SEC). Overstock, known as the "Amazon of the cryptocurrency retail world," accepts bitcoin and many altcoins, and is now set to launch its own token. Investors had seemed keen, and an ICO pre-sale garnered some USD 100 million. Per Reuters, Overstock claims the SEC investigation is not proof that it has violated American law or evidence that the SEC had "a negative opinion of any person, entity or security." The SEC last month announced it would target ICO scams, and has recently issued several subpoenas to US-based individuals and companies as it looks to crack down on a range of ICO-related financial irregularities.
S Korean Bank's Real-name Crypto Accounts Are a Hit with Investors
South Korea's Nonghyup (NH) Bank has opened over 174,000 cryptocurrency accounts this year, exceeding its original 150,000 target. Under recently introduced government guidelines, the country's cryptocurrency investors are required to use their real names and social security numbers for all cryptocurrency exchange-to-bank withdrawal transactions. So far, six high street banks, including NH, have decided to adopt the guidelines. NH accounts can be linked to Coinone and Bithumb, two of South Korea's biggest exchange platforms. Media outlet Seoul Finance quotes an NH spokesperson as saying, "We are helping to prevent money laundering, and offering our services in accordance with the guidelines. We will continue to open real-name cryptocurrency accounts for both new and existing customers. However, changes to our services may be made if government policy changes again."
Mexico a Step Closer to Fintech, Crowdfunding and Crypto Law
Mexico's lower house of congress has passed a bill that will see the country regulate its fintech sector. The bill will also see the country's central bank and finance ministry build a regulatory framework for crowdfunding initiatives and cryptocurrency firms. Should the law receive presidential approval, Mexico may become one of the first countries in the world to pass a comprehensive set of fintech regulation legislation. The new law will see Mexico legalize open banking, allowing banks and fintech startups to share user information via application programming interfaces (APIs).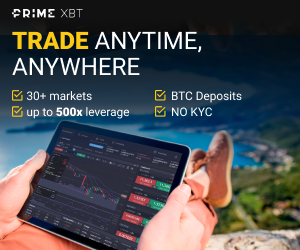 Japanese Crypto Exchanges to Form Self-Regulatory Body
Japan's 16 Financial Services Agency (FSA)-registered exchanges have "agreed a deal in principle" to create a self-regulating network. The new body is expected to help police transactions, implement security protocols and agree customer compensation packages. Per media outlet Sankei, the body could be operational as of spring this year. The country's Finance Minister, Taro Aso, welcomed the news. Aso told reporters that he respected the autonomy of the country's exchanges, but hoped any new self-regulating body would seek to work in close conjunction with the government.