Morning News: Interpol Exec. on Regulation, Chinese Giant Refutes ICO
- "Consistency Key to Effective Int'l Regulation"
- Chinese Bike Sharing Company Says No to ICO, Yes to Blockchain
- Canadian Home Renovators to Accept Crypto Payments
- South Korean Province's Education Board Cracks Down on Crypto
Catch up on the most essential cryptocurrency and blockchain news stories breaking in Asia and the Americas while the rest of the world was asleep.
Japanese Interpol Executive: "Consistency Key to Effective Int'l Regulation"
Noboru Nakatani, the Executive Director of Interpol's Global Complex for Innovation, has called for cohesion in international efforts to regulate cryptocurrencies. Nakatani told Japan's Nippon News Network, "It is meaningless if one country regulates and another doesn't. Policing cyberspace is becoming especially important. We will have to create regulations that can be agreed upon internationally to some extent." Nakatani said that cryptocurrency regulations that vary from nation to nation could even throw up potential obstacles for international investigations. He also noted that cryptocurrencies have become the currency du jour on the international black market – where criminals are "trading stolen credit cards for bitcoin."
Chinese Bike Sharing Company Says No to ICO, Yes to Blockchain
Chinese bicycle sharing giant Ofo says it will not be issuing an initial coin offering (ICO) for its own cryptocurrency – but has softened its stance on blockchain technology adoption. The announcement comes after China's leading crypto enthusiast, Li Xiaolai claimed last week that an Ofo ICO was in the pipelines. Li's comments were initially dismissed as "groundless," with a spokesperson saying Ofo had no plans for blockchain technology. However, in a later statement, the company said, "As an innovative Internet IT company, Ofo is interested in innovative technology, including blockchain." Ofo rival oBike last year revealed plans for its own Tron-powered cryptocurrency, set for launch "in the first quarter of 2018."
Canadian Home Renovators to Accept Crypto Payments
Calgary-based home renovation company Trademark Renovations wants to become the first general contractor in the country to accept cryptocurrency payments. The company says it will begin accepting bitcoin and ethereum as of March 1. The company's CEO, Blair Foisy, told media outlet CBC, "We are of the opinion that blockchain is the future. [We will] open the door for anyone who was an early adopter or who's already in the cryptocurrency market and wants to spend some of their currency on a renovation."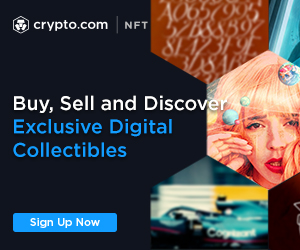 South Korean Province's Education Board Cracks Down on Crypto
North Chungcheong Province's regional education department has ordered its staff to stop trading or holding cryptocurrencies. Teachers, school administrators and other staff have been told to stay away from cryptocurrency exchanges, only a few days after the national government banned employees of the regulatory Financial Supervisory Service (FSS) from cryptocurrency trading. The province's education authorities says that any employee caught trading cryptocurrency during work hours will be subject to punishment under the under the terms of the National Civil Service Act.