More Indicators Signal Possible Bitcoin Reversal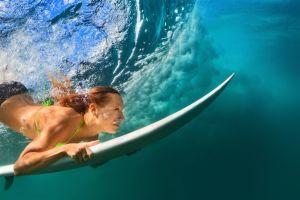 It seems that Michael Novogratz's analysis of the new Bloomberg Galaxy Crypto Index (BGCI) chart is not the only indicator pointing to a possible end of the bear market in bitcoin.
One indicator used by technical analysts in the market now shows "oversold" levels, indicating that a rally could follow.
The indicator referenced in an article by Bloomberg is the Williams Percent Range, often referred to as Williams %R, which measures momentum in price by identifying overbought and oversold levels with readings between 0 and -100.
Over the past week, the indicator has shown readings in oversold territories, below -80, although that has risen slightly to about -70 as of press time. Readings below -80 on the Williams %R have historically been good buying opportunities for bitcoin.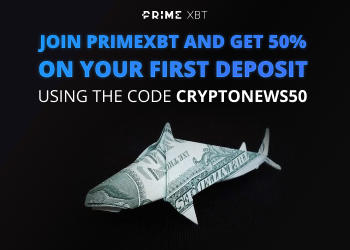 The last time the indicator showed similar readings, in early August this year, bitcoin reacted by rallying over 20% during the month (green circle). It is worth noting, however, that technical indicators are prone to give false signals, and therefore should be interpreted with caution.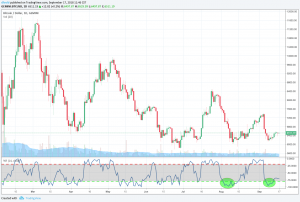 On Friday, former Wall Street banker turned cryptocurrency entrepreneur Michael Novogratz said that he believes the market has now retraced to the starting point of last year's "massive rally/bubble," while pointing out that strong market rallies historically have tended to retrace to the breakout point.
Bitcoin price chart last week: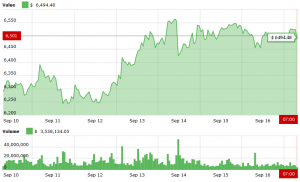 Meanwhile, Juan Villaverde, an econometrician and mathematician who leads the Weiss Ratings team of analysts and computer programmers who created Weiss cryptocurrency ratings, suggested that the next bull cycle is still in the making.
According to Villaverde, the first few months of the next bull cycle could be slow and choppy, however, "the next crash is bound to wipe out at least half of the gains."
"But as before, early investors will still come out ahead. Even those who just HODL should be sitting on some fat profits," the analyst estimated.