Moonlight Builds a Decentralized Workforce Platform
In our Quick reviews series we introduce interesting initial coin offering projects that might inspire you to do your own research and decide whether an idea and its development is worth your investment. It's not an endorsement.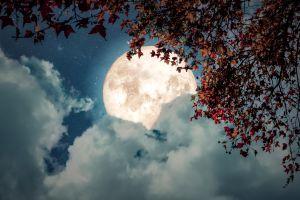 Today we are looking at Moonlight.
What problem(s) does it target?
Moonlight is a decentralized workforce platform on the NEO blockchain with the goal of changing how organizations recruit and scale their workforce. The project is trying to solve the issue of organizations allocating too many resources when optimizing project teams, and individuals' skill sets not being properly utilized.
Moonlight will use the NEO blockchain to deploy a network of trustless resumes that will anchor the platform's tools. The task matching-making service will have issuers, or organizations creating tasks, and resolvers, the organizations that bid on and fulfill tasks. Every task completed by an organization is published to the blockchain along with the skills required for it, building up the trustless resume of the organization.
Who the team members are?
The Moonlight team is comprised of core members of the City of Zion, a global group of open-source developers that support the NEO smart economy ecosystem. Advisors include Nathaniel Walpole, product designer at Neon Exchange, Christopher Dienes, senior statistician at Wiland, and Ethan Fast, co-founder of City of Zion and Neon Exchange.
At what stage the project is?
Token sale ongoing, and the token is already listed on Switcheo. According to roadmap, private beta release is still pending, although it was set for Q2 2018.
What the main future milestones in their roadmap are?
Q3 2018 should see the Marketplace Public Beta Release, while Q2 2019 is when the Project Management Public Beta Release is set to happen.
Fundraising status:
According to data from ICOdrops, token sale is happening from August 11th until August 31st and the project has already raised almost half its goal of USD 8.3 million.
Most important partnerships?
Neo Global Capital: an investment fund for the NEO blockchain-related projects;
City of Zion: a global, independent group of open source developers, designers and translators which support the NEO core and ecosystem;
Thor Token: a project set to "fix the gig economy for freelancers and on-demand companies."
How large their community is?
Their subreddit has 607 subscribers, the Twitter account is followed by more than 3,800 people, while their Telegram channel has around 18,000 members. None of those is very active.
What other similar projects are?
Cognida.
---