Mooky is A Revolutionary New Meme Coin with Environmental Commitment and 3D NFTs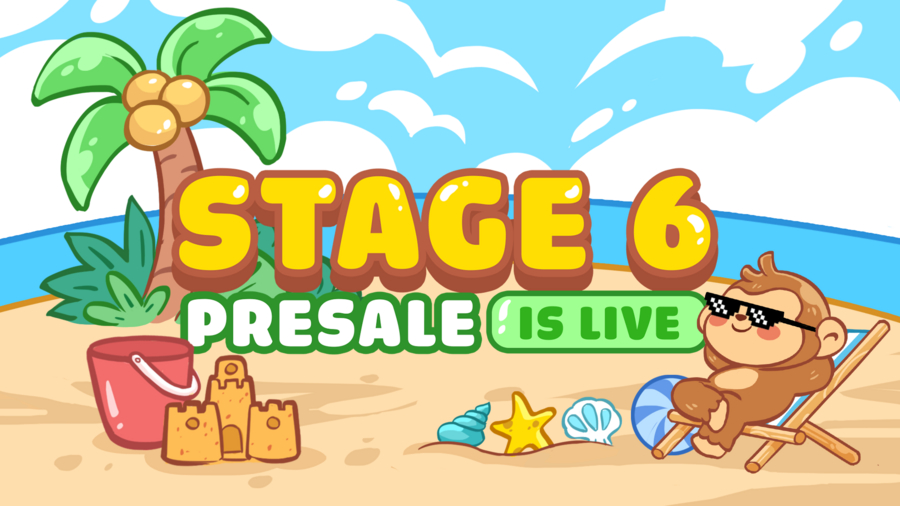 Mooky, a new meme coin with a mission to protect the environment and help plant trees, has recently announced its presale, and it's already making waves in the crypto community.
With Stage 6 of the presale live, Mooky's presale offers a unique opportunity for early investors to secure a return on investment (ROI), depending on the stage they participate in. This innovative meme coin is fully audited by SpyWolfNetwork and verified by Solidproof, ensuring top-notch security and anti-rug measures for its investors.
Environmental Mission
The Mooky platform, apart from being an exciting meme coin, is also dedicated to contributing to environmental causes such as tree planting and supporting the Rainforest Foundation.
It aims to engage its community through staking, mini-games, and NFT utility in the future. By combining a fun meme coin experience with a commitment to protecting the environment, Mooky presents a unique opportunity for investors who care about financial and ecological aspects.
The Ventures Club
One of the most exciting features of the Mooky platform is the Ventures Club, a governance DAO controlled by the legendary NFT holders. These NFT holders can bring initiatives for the team to participate in and vote on projects to invest in, generating ROI for buybacks. Additionally, NFT holders receive airdrops from other projects Mooky invests in, creating a rewarding ecosystem for the community.
Tokenomics and Presale Details
Mooky has a 0% tax rate on its token, meaning there are no slippage requirements for buying or selling. The presale is currently in Stage 6, with each MOOK token selling for $0.00000464 USDT. The project has already raised over $430,000, and investors can buy MOOK tokens directly using USDT, ETH, or BNB. After the public sale ends, MOOK tokens can be claimed on the main website.
3D NFT Collection
Mooky is unveiling an exclusive 3D NFT collection, ready for minting at launch. These NFTs possess functionality within the platform, and every NFT is linked to an actual tree planted in the real world, which can be monitored. Possessing a super rare or legendary NFT provides access to the Mooky Ventures Club, infusing the platform with additional excitement and worth.
Community Engagement and Future Plans
Mooky's focus on building a strong community is evident in its commitment to hosting regular giveaways, competitions, and events for its users. As the project grows, the team plans to introduce new utilities and products to expand and sustain Mooky's ecosystem.
The project motivates its community to get involved by sharing Mooky with friends, creating Mooky-inspired artwork, memes, and tweets, and even purchasing Mooky merchandise with their token gains.
Mooky presents a unique opportunity for investors looking to engage in a meme coin with a strong environmental mission. With its focus on community building, exciting features like the Ventures Club, and a commitment to protecting the environment, Mooky is poised to significantly impact the meme coin landscape and become a force to be reckoned with.
As Mooky continues to develop and introduce new features, the long-term potential of this innovative project becomes even more apparent. By offering a unique combination of entertainment, environmental awareness, and financial opportunities, Mooky has the potential to rival established meme coins like Dogecoin and Shiba Inu and carve out its unique niche in the crypto market.
With a strong and growing community, Mooky is well-positioned to create a lasting impact in the meme coin space. The emphasis on protecting the environment, coupled with the many exciting features such as the Ventures Club, the 3D NFT collection, and the upcoming mini-games, is sure to attract investors looking for more than just a typical meme coin.
As the presale continues and more people learn about the unique aspects of Mooky, it will be interesting to see how the platform evolves and expands. With its dedicated team and supportive community, Mooky has the potential to change how people think about meme coins and contribute meaningfully to environmental preservation efforts.
In conclusion, Mooky is a promising meme coin project with a strong focus on both financial and ecological aspects. Its innovative features and commitment to environmental causes make it stand out in the crowded meme coin market. As the project grows and expands, it will be fascinating to see how it progresses and whether it can truly rival established meme coins like Dogecoin and Shiba Inu. For investors and environmentally-conscious individuals alike, Mooky offers a unique and exciting opportunity to be a part of something that combines financial gains with positive environmental impact.
---