Microsoft CEO Claims No Plan To Follow In Tesla's Bitcoin-buying Footsteps
Software giant Microsoft has no imminent plans to invest its corporate assets in bitcoin (BTC) despite the recent surge in similar investments, according to Brad Smith, the company's president.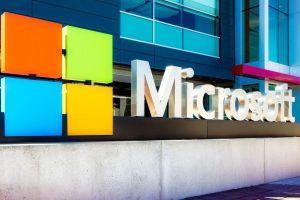 "I haven't heard any new conversation about bitcoin, but let me just say: if we change our investment policy on bitcoin, Julia, you'll be the first, well, at least the second to know, " Smith told CNN's Julia Chatterley after asked if the company's board was discussing "cryptodiversification".
Chatterley said she was forced to ask the question about "bitcoin on the balance sheet in light of what Tesla has decided to do".
Since Tesla announced it has invested USD 1.5bn in bitcoin and aims to start accepting the cryptocurrency as payment for its electric cars, bitcoin's price skyrocketed, surpassing USD 51,000 today.
Responding to Smith's evasive statement, the Twitter commentariat was divided on Microsoft's hesitant stance on bitcoin.
"The sensible CEOs are the ones waiting on the outcome of the Ripple vs SEC case, to think they won't be after Bitcoin next with heavy scrutiny and regulation is just daft, Bitcoin has threatened the US dollar future as the world reserve currency, doubt they will let that slide," wrote one user, who goes by the name Gaz Oldskool, and self-identifies as a crypto fanboy.
While Microsoft might not be jumping on the bitcoin-investing train right away, back in 2014, the company enabled customers to pay for some of its products with bitcoin.
In either case, Microsoft is not the only major company that confirmed it has no plans to invest in BTC.
Even online payments giant PayPal which will spare no effort in allowing its customers to fill their boots with crypto-related offerings, will "probably" not be following Tesla's lead in BTC buying just yet.
Also, a recent Gartner survey of 77 finance executives showed that only 5% declared they plan to hold BTC as a corporate asset in 2021. Some 84% of the respondents said they do not plan to ever invest their corporate funds in the cryptocurrency due to bitcoin's price volatility.
At the same time, one of the most bullish non-crypto companies, US-based software developer MicroStrategy announced yesterday that it once again intends to borrow up to USD 690m and spend it on BTC. At the end of January, the company owned approximately BTC 70,784 (USD 3.6bn).
At the time of writing (12:34 PM UTC), BTC trades at USD 51,300, correcting lower from its new all-time high of USD 51,616, reached earlier today, per Coingecko.com data. The price is up by 2% in a day and 10% in a week. It rallied by 43% in a month and 416% in a year.
___
Learn more:
- A Wave of Giants Rushing to Invest in Bitcoin Could Derail the Stock Market
- Bitcoin Snowball Is Expected To Hit More Institutions in 2021
- Tesla's Bitcoin Buy Comes As Earlier Large Investors Retreat
- Spain Crypto Warning Was 'to Spook Companies Planning Tesla-type BTC Buys'
- Tesla Bitcoin Buy Highlights Need to Fix US Accounting Rules
- Elon Musk Rages at Wallet, May Land in Hot Water from Regulators
- Here's What the Mainstream Media Makes of Tesla's Bitcoin Move
---