Metis Protocol Raises 4M USD Ahead of its IDO
Disclaimer: The Industry Talk section features insights by crypto industry players and is not a part of the editorial content of Cryptonews.com.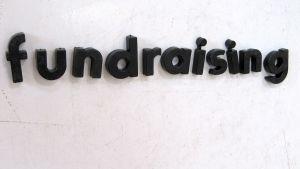 After securing 1 million USD in funding from angel, seed, and private investment, Metis has received an additional 4 million USD in a round led by a host of VCs. A hotly contested round was ultimately led by Block Dream Fund, DFG, Master Ventures, and Parsiq.
The full list of investors reads like a who's who of blockchain VC, however, featuring such names as Autonomy Capital, Genblock Capital, CryptoMeria, and Waterdrip Capital. Other participants were Kernel Ventures, AU21, Consensus Lab, M6, 7 o'clock Foundation, YBB Foundation, Chain Capital, AC Capital, BMW Capital, Oasis Capital, Titan Ventures, Lotus Capital, and CDF.
Metis Protocol is an Optimistic Rollup-based project aiming to build infrastructure for the Web3 economy. It intends to achieve this by establishing Decentralized Autonomous Companies (DACs) to create a decentralized and trustworthy platform for gig workers.
Low-Fee Defi
Layer 2 protocol Metis will support both yield farming and DEX trading. However, what makes Metis unique is that it intends to power emerging gig economies through dApps that offer cheap and fast micropayments. Each user on the platform will have an NFT that acts as a name-tag which will be used as a metric of reputation in the event of bad actors.
Developers that choose to build dApps and defi projects on Metis will be rewarded with a fully composable environment including ultra-low fees and quick transactions. Other benefits are user-friendly preset tools that manage collaboration and allow developers to enjoy the network effects of the world's largest decentralized finance environment, without the brutal costs normally associated with Ethereum.
Successful Alpha Testnet
"Thanks to the funds and resources provided by our investors, Metis has experienced tremendous growth in the past few months," said said Elena Sinelnikova, Metis CEO and co-founder.
"Our Layer 2 Alpha testnet recently launched, with 12,632 wallets created, 6,856 DAC (Decentralized Autonomous Company) registered, and 166,859 on-chain transactions made in three weeks. Our first-ever community-minting NFT event was also a success, with 12,118 wallets connected to this event, and 2,560 Tribes created around the world to achieve the goal of minting the NFT artwork, "Rebuilding the Tower of Babel"."
With early backers doubling down on their long-term investment and a successful Alpha Testnet, Metis appears poised to become a vital layer 2 solution for Ethereum. Metis not only plans on being the backbone of Web3 but also wants to legitimize its Decentralized Autonomous Organization (DAO) framework. The investments into Metis and its DACs will pay dividends to laborers seeking gigs through their platform as well as patient investors and passionate community members.
PAID Initial DEX Offering Ahead
Metis will partner with PAID Network's IGNITION launchpad for an Initial Dex Offering (IDO) on May 13. PAID Network acts as a launchpad for tokens looking to go public through exclusive offerings. More details about the IDO will be released on May 10 between 1-2 pm UTC along with an announcement of the lottery winners.
With plentiful financing in place and an oversubscribed IDO looming, Metis Protocol is primed to become a major player in the layer 2 game. By helping its users create their own decentralized businesses on top of blockchain infrastructure, Metis is laying the groundwork for the economy of tomorrow.
---