Metaverse Coin Prices are Taking Off - Why You Should Invest in this Revolutionary Move to Earn Crypto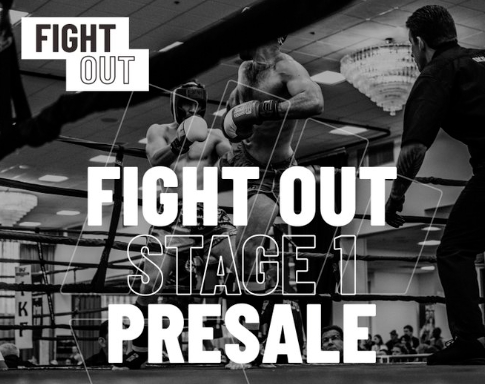 Disclaimer: The Industry Talk section features insights by crypto industry players and is not a part of the editorial content of Cryptonews.com.
The crypto markets are pumping with some of the top altcoins in the space making huge gains in the last seven days as investors look ahead to a bright 2023 after a dreadful 2022.
Two asset classes that have seen some of the best returns is the move-to-earn and metaverse spaces and, according to CoinMarketCap, metaverse trading volume is up nearly 200% to more than $2 billion, while M2E trading volume is doing even better and is up nearly 500%.
One new highly exciting and ambitious project spans both M2E and the metaverse and investors are flocking to its presale.
Fight Out is a new project that has already raised more than $3 million in funding since launch with early investors impressed by its plans to develop a market-leading fitness and M2E app and build real-world gyms that are integrated with Web3 technology.
Fight Out to Revolutionize M2E Space
While M2E top dog STEPN is up nearly 30% in the last 24 hours, it has endured a significant loss since its hugely hyped launch in mid-2022, with users complaining about the need to purchase expensive NFTs and a flawed rewards system.
Fight Out is bidding to knock STEPN off the top by not only doing away with the need to purchase NFTs but by offering M2E rewards that take into account far more than just steps.
The project will use smart technology to track movement, key effort indicators, sleep and nutrition and then build a digital fitness profile, housed on the Fight Out app, and an individual workout regime. The workout program is not just focused on strength and conditioning either, but takes a holistic approach that also takes into account general wellness and mental health.
Users are rewarded in REPS - an off-chain in-app currency - for completing workouts at home or in a gym. The digital profile is where metaverse elements come in, with the soulbound avatar (meaning it cannot be traded or sold) upgraded by completing workouts and fully customizable by spending REPS.
Furthermore, additional metaverse elements come with users also able to compete against other users all over the world by pitting themselves against each other to earn more REPS in daily, weekly and monthly challenges.
As well as customizing the avatar, REPS are used to get discounts on app subscriptions and gym membership, pay for personal training sessions or purchase apparel, equipment and supplements.
Fight Out to Offer Real-World Utility
As well as its market-leading M2E app, Fight Out will also have real-world utility with its plans to build Web3-integrated gyms that act as community hubs in key locations around the world.
The first locations are already being looked at ahead of a planned grand opening of the first venue in late 2023.
As well as being traditional places to work out, Fight Out gyms will have community spaces for crypto enthusiasts as well as an array of Web3 features - for example, 'mirrors' that show the digital avatar while working out and sensors that track movement of people exercising.
The doxxed and experienced team, who have been KYC-verified by CoinSniper, have long experience in the combat sports world and have also already made four huge signings to act as ambassadors.
Former boxing champ Savannah Marshall, UFC pair Taila Santos and Amanda Ribas and American Ninja Warrior Tremayne Dortch have joined the project - they will not only help with marketing and awareness of Fight Out, but also provide masterclass-style content and behind-the-scenes access to their training camps.
Investors Racing to FGHT Token Presale
While REPS is the in-app currency, that sits off-chain and has no value outside the app, FGHT is the token that underpins the project and will fund the development of the app and the building of the gyms.
Having only just launched it has raised almost $3 million in investment - with early buyers taking advantage of two major advantages.
The first is that stage 1 buyers can earn up to 50% more FGHT tokens as a bonus, depending on how much has been purchased and how long tokens are locked for.
The second is that after stage 1 reaches its target of $5 million, the price of FGHT tokens will invest every second until the max of $0.0333. Now on sale for $0.0166, that means early investors will see an increase of 100% by the time the presale ends.
To put it into stark contrast, investors who purchase $50,000 of FGHT and choose to lock them for 24 months - the amounts needed to trigger the full 50% bonus - will receive around 4.5 million FGHT tokens. Investors who spend the same amount at the end of the presale will only return 1.5 million FGHT.
Additional benefits, such as free app subscription for 24 months or signed merchandise, are also available for certain investors.
Interested investors should read our full guide on how to buy FGHT tokens.
More information can be found in the whitepaper or by joining the Telegram group.
---