Metacade Tops List of Best Cryptocurrencies to Buy in December 2022
Disclosure: Crypto is a high-risk asset class. This article is provided for informational purposes and does not constitute investment advice. By using this website, you agree to our terms and conditions. We may utilise affiliate links within our content, and receive commission.
Disclaimer: The text below is an advertorial article that is not part of Cryptonews.com editorial content.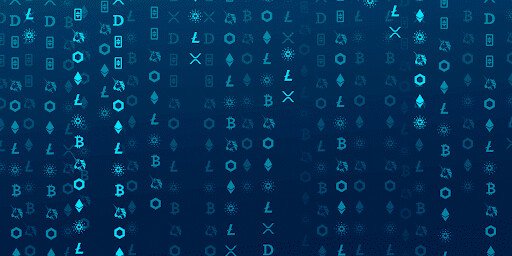 The crypto industry has been going through a rough patch in recent months. A lot of tokens have lost nearly 90% of their value since hitting their all-time highs in late 2021. On the other hand, this means that the price of some tokens has never been lower.
That makes now potentially the perfect time to reinvest in crypto. With that in mind, we've created this article covering the best cryptos to buy in December 2022 to help you do that.
Read on to find our list of the best cryptocurrencies to buy right now and explanations for why they could soar.
1. Metacade (MCADE) – Web3 Gaming Social Space
Metacade is Web3's first community gaming hub. Rather than focusing on a single game title, the platform is an entire arcade with a range of games. It's also where gamers and community members of all backgrounds and goals can come together to enjoy the finest offerings in crypto gaming.
What sets Metacade apart from other projects in the gaming niche is the fact that it will house a variety of different GameFi projects in one place. That way, every gamer will find something to enjoy in the Metacade regardless of their interests or skill level.
Looking at that from an investment angle, rather than pouring funds into a single project or game which could be hit or miss, Metacade has the benefit of being the hub for multiple projects and therefore will be better diversified at its core. Think of it as similar to investing in Disney+ or Netflix instead of better on a single movie.
Metacade's MCADE token is set to act as the fuel for this emerging economy. Gamers will be able to use it to engage with the Metacade ecosystem through gaming tournaments and prize draws, buying merchandise, and much more. MCADE holders will have the option to stake their tokens to support the community and be rewarded for their engagements within the Metacade. So, once Metacade starts gaining steam, early MCADE adopters are likely to be making some serious gains.
On top of that, Metacade bills itself as a hangout where its community can connect and collaborate. As part of its "Work2Earn" roadmap proposal, Metacade will be offering Metagrants to game developers as a source of funding to create the best games for the platform. In addition, the platform will post listings for jobs within the gaming community before branching out to share opportunities in the wider Web3 space.
When you put all of the elements of Metacade together, it's clear that it's one of the most ambitious emerging projects in the space. This is exactly why we've ranked it as the number 1 cryptocurrency token to buy for December 2022.
>>> You can participate in the Metacade pre-sale here <<<
2. GMX – Decentralized Perpetual Trading
GMX is a decentralized perpetual exchange that allows crypto investors to trade popular currencies with up to 30x leverage without having to complete any KYC requirements. Its native currency is another one of the best cryptos to buy this year for a few reasons.
First, GMX has some of the highest usages of any decentralized exchange, with more than $70 billion in total trading volume and over 130,000 users.
GMX is also a cross-network application. It's available on both Arbitrum (the most popular emerging Ethereum layer 2 project) as well as Avalanche. This gives it a larger total addressable market than most trading protocols.
Finally, users can stake their GMX tokens and get back either Avalanche or Ethereum, rather than more GMX tokens. So if you plan on staking either of those throughout the bear market, owning some GMX will make it easier to do so.
3. Solana – The Biggest Non-Ethereum Layer 1
Solana (SOL) is at an interesting point in its development. It could either emerge as the most popular non-EVM smart contract network in the next bull market or it could lose market share to new projects. Our bet is on the former for a number of reasons.
Solana offers lightning-fast transaction speeds and has all of the technological capabilities that a layer 1 smart contract platform needs to scale. However, unlike Ethereum, which is looking to scale up by adding additional layers on top of the base layer, Solana can scale as it is.
This creates a situation in which using Solana should become an experience with less friction than Ethereum. That's one reason why it could dominate in the next market cycle.
Solana also has some of the highest activity levels of any smart contract platform. People already enjoy using the chain (especially for NFTs). Many other non-Ethereum chains have to provide incentives for people to continue using them, but not Solana.
4. Polygon – An Up-and-Coming Ethereum Sidechain
Polygon (MATIC) is an Ethereum side-chain that has seen some of the best business development in the industry. It's emerging as the go-to chain for brands that want to dip their toes in the world of crypto. For example, Polygon has developed partnerships with Disney, Reddit, Starbucks, and Draftkings, amongst many others.
These types of partnerships should help to make Polygon one of the leaders when it comes to mainstream crypto adoption. If MATIC can leverage the connections it's made into a sustained user base, it could become one of the leading performers of the next cycle.
5. Magic – Arbitrum Gaming Hub
Magic is the native cryptocurrency of the Treasure ecosystem. It may be one of the best cryptocurrencies to buy moving forward for several reasons.
First, Treasure is emerging as the go-to NFT marketplace on Arbitrum. Arbitrum is the fastest-growing Ethereum layer 2 and could definitely become a major winner in the next market cycle. Additionally, Treasure is well-positioned to take advantage of this, which should add value to the Magic token.
Magic could emerge as a sort of bridge currency that connects a wide variety of P2E games on Arbitrum. It's worth noting that while Magic's potential is very high, its market cap is still relatively low.
6. Arweave – Crypto Storage Infrastructure
Arweave is another exciting project that could become one of the best cryptos to buy moving forward. It's a crypto infrastructure token, which allows users to store data permanently for the very first time.
Historically, companies and people have had to rely on centralized providers to store their most important data. In the past, these providers could single-handedly lose or delete the data in error, through a hack, or by a designed deletion feature.
With Arweave, people will never have to worry about that again. Their videos, files, pictures, and other important types of data will exist permanently thanks to the project's innovative use of blockchain technology.
7. Alien Worlds (TLM) – Discover Planets and Build with Friends
Alien Worlds is a multi-planetary GameFi experience that stands out as one of the most ambitious in all of crypto. Players can form DAOs, purchase planets, and earn income by attracting visitors to those planets through games, events, and more.
The TLM token is the native currency of this emerging ecosystem. Players can earn by completing missions, trading NFTs, and participating in the broader Alien Worlds ecosystem alongside other players.
Alien Worlds is also available to play on Ethereum, WAX, and the Binance Smart Chain. This makes it easier for a wide group of players to enjoy it, which could help it grow its user base significantly during the next market cycle.
8. Chiliz – Connecting Crypto with Major Real-World Brands
Chiliz is a layer 1 blockchain that focuses on connecting sports and entertainment icons with their audiences in new and rewarding ways. It's already being used by some of the top brands in the world.
For example, AS Roma – the popular football team – has created an AS Roma fan token through Chiliz. Owners of this fan token get exclusive rewards and access to the team and its players.
Entertainers can use Chiliz' ready-made technology to connect with their fans in similar ways. This has the potential to open up new revenue streams for artists and for audience members to build more meaningful connections with their favourite musicians.
Chiliz has emerged as the clear leader in a sector that could become massive as more and more teams, brands, and entertainers see the value they can derive from participating in this ecosystem.
9. Ethereum – The Smart Contract Standard
As the dominant smart contract platform, Ethereum is a project that needs no introduction. Is ETH still one of the best cryptocurrencies to buy? We think it is.
Ethereum is far and away the leader in the race for a smart contract platform. It has the most users, the most transaction volume, and is the most prominent cryptocurrency on the NFT scene. That being said, there's reason to believe that its growth is still in the early stages.
Ethereum has just completed the Merge, which saw it go from a proof-of-work consensus model to a proof-of-stake one. This introduced a burn mechanism, which reduced the issuance of ETH considerably. Essentially, this means there will be far less sell pressure to hold the asset down moving forward.
Additionally, Ethereum is just starting to scale with layer 2 projects like Optimism and Arbitrum. This will allow people to use Ethereum for lower prices and at faster speeds. With all of these changes, Ethereum may be prepared to take the next step in its evolution, making it a good option to hold in 2022
10. DopeX – Synthetic Assets and Decentralized Trading
DopeX is a decentralized options exchange for option writers, option buyers, and liquidity providers. It offers synthetic assets, constant liquidity, and constant yield opportunities.
The DPX token works in a similar way to GMX, which we featured earlier on our list. However, DopeX has a lower market cap than GMX, which means that it may offer a better return on your investment moving forward.
11. Bitcoin – Decentralized Store of Value
Finally, no list of the best cryptocurrencies to buy would be complete without Bitcoin. It's been a rough year for the industry's premier crypto asset. However, at the end of the day, Bitcoin isn't going anywhere. There are plenty of things to look forward to in relation to Bitcoin in the coming years.
For example, the fundamental purpose of Bitcoin is to provide a means of storing wealth outside of the modern financial ecosystem. Since traditional finance is going through one of the most challenging phases in modern history, Bitcoin may have an opportunity to thrive.
Fiat currencies are being inflated at a rapid pace and central banks are struggling to rein inflation in without threatening full-on financial collapse. Ultimately, Bitcoin could emerge as the safest and most secure way to store wealth in the entire world if the financial situation that we find ourselves in doesn't resolve its problems soon.
Also, Bitcoin is down about 70% from its all-time highs as of the time of writing. That makes now an excellent time to begin stacking sats.
Metacade Continues to Shine
After the recent downturn in the market, cryptos are expected to see a huge resurgence relatively soon. Each of the crypto tokens on our list can be a good investment decision for people with different goals and ideas about where crypto is heading. While we can expect all of them to start going up, Metacade in particular has the brightest future ahead. With its ambitious scope, widespread appeal, and room to grow, Metacade has huge growth potential and this makes it our top pick for cryptos to buy.
You can participate in the Metacade pre-sale here.
---