Metacade Should be a Popular Choice for Sandbox (SAND) Holders
Disclosure: Crypto is a high-risk asset class. This article is provided for informational purposes and does not constitute investment advice. By using this website, you agree to our terms and conditions. We may utilise affiliate links within our content, and receive commission.
Disclaimer: The text below is an advertorial article that is not part of Cryptonews.com editorial content.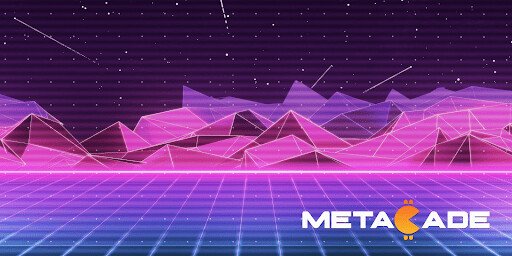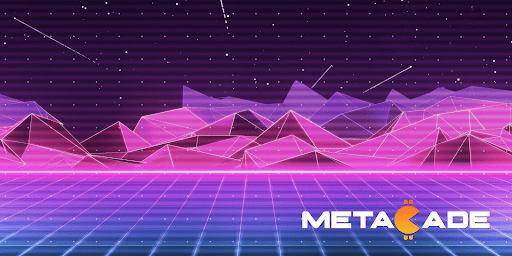 The Sandbox (SAND) was a hot crypto project in 2021 as the metaverse burst into the mainstream news. With a surge in NFT sales, investors envisioned a virtual world with real ownership and gameplay. Although the market has cooled somewhat and visitor numbers have dropped, the future still looks bright for SAND. As a first-mover in the sector, it still holds itself as a household name within the crypto gaming sphere.
SAND token holders will also be interested in a brand new platform, Metacade, which combines some of the same design and metaverse themes as The Sandbox and takes them further. The native token (MCADE) has already started its presale, and being seen as an early-mover, investors are seriously speculating it could surge shortly, just like SAND did.
The Sandbox (SAND) Opened Its Doors
The Sandbox (SAND) was originally created as a direct incarnation of what the metaverse could come to be in the future – a virtual, decentralized space for its users to hang out in and create with freedom. It strived to realize what had already been happening on other VR platforms – such as VR chat – with the added twist of true ownership for the creations its users made within their worlds, democratizing their achievements on the blockchain.
Although The Sandbox has received some negative feedback recently over user numbers, it should be noted that the metaverse is a developing concept still very much in its infancy, and while some expectations are not being immediately met, progress is nevertheless steadily being made.
Looking back a few years, similar criticisms were lodged against cryptocurrencies before the explosion of decentralized finance projects and NFTs. What is more noticeable this time, however, is that much larger interests and even big corporations, such as Walmart, are taking steps to include the metaverse in business developments. This is surely deliberate on their part, and they are well aware of the awesome potential for crypto gaming markets to evolve in an extremely lucrative direction.
Metacade Steps in as a Sandbox for P2E Gamers
The Metacade project could turn out to be a sandbox of its own for play-to-earn (P2E) gamers with the project launching a community-driven hub for developers and gamers. The underlying goal will be to build a P2E game platform and a full Game-Fi platform, but with more fun and friendly competition along the way. Those who own SAND will be able to appreciate the similarities with Metacade and its desire to build a presence and offer unique experiences in the metaverse.
Metacade's goal is to attract and foster a vibrant community of developers, gamers, and entrepreneurs by providing a space to play and collaborate through an innovative new setup. On the platform, gamers will get a chance to be involved in new game decision-making and testing before they are added to the arcade. At the same time, developers can benefit from MetaGrants, a source of funding, for the best game ideas. All of this will be done with a P2E backdrop, allowing users to be regularly rewarded for their input.
Why should you invest in Metacade?
Metacade offers an opportunity to diversify into a different angle of the metaverse with an early-stage project that has big upside potential. P2E gaming is growing in popularity and in the next crypto bull market, rising demand for the likes of MCADE is likely to bring a stampede of gamers seeking to earn income and participate in the virtual arcade.
At the moment, Metacade is still in its early development stages focusing now on its presale. However, the platform is positioned to target two strong growth areas of crypto in P2E gaming and, more generally, metaverse gaming. With a growing community and the right game titles, this project could easily burst into the mainstream of the crypto universe and carve out a distinct niche in the metaverse.
With that in mind, there are clearly loads of benefits to holding the Metacade coin (MCADE), with the ability to earn prizes, enter gaming tournaments, and even take part in governance votes. There will also be a share of project revenues on offer for staking tokens – a useful aspect for more passive investors.
Conclusion
The Sandbox was one of last year's metaverse winners with a surge in virtual land sales and a huge jump in its coin's price. Visitor numbers may have fallen for that project, but the future still looks bright for the metaverse as a whole. Metacade will be an exciting project for SAND investors because it combines some of the same key elements of community building and metaverse gaming.
Both projects will need a community of enthusiastic visitors and builders, but with Metacade adding the extra excitement of an exclusive library of P2E games, as well as its presence within the rapidly growing gaming market, the platform is quickly shaping up to be a powerful influence in the metaverse and an excellent avenue for investment.
You can participate in the Metacade pre-sale here.
---