Metacade (MCADE) and Polkadot (DOT): Two Projects to Consider for 2023
Disclosure: Crypto is a high-risk asset class. This article is provided for informational purposes and does not constitute investment advice. By using this website, you agree to our terms and conditions. We may utilise affiliate links within our content, and receive commission.
Disclaimer: The text below is an advertorial article that is not part of Cryptonews.com editorial content.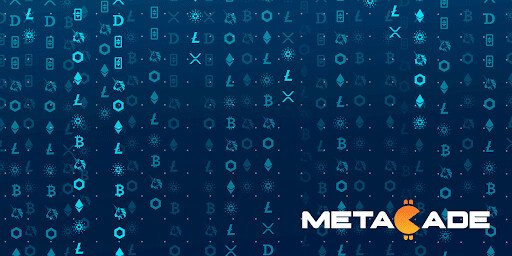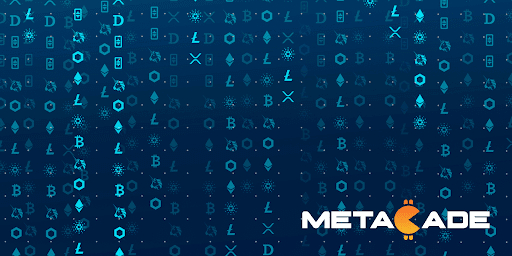 With the crypto bear market looking like it's finally starting to bottom out, it's time to look for those projects with the most potential for 2023. Some investors have turned to Polkadot, a so-called 'Ethereum killer', that's trading well below its 2021 peak at the moment. However, a new entrant to the market, Metacade, has also been turning heads with its plans to lead the future of Play to Earn and Web3.
Today, we're going to dive into both projects and give our verdict on which one could deliver you outstanding gains in the bull market of 2023.
Polkadot (DOT) Aims to Solve a Fundamental Problem in Blockchain Technology
Polkadot, alongside blockchains like Avalanche and Solana, is one of many Ethereum competitors that were launched to solve the various problems facing crypto's leading utility token. Its primary purpose is to solve the issue of interoperability facing many blockchains today.
Interoperability allows different blockchains to communicate and perform transactions without requiring a trusted third party, making individual blockchains more scalable and secure. As one of the leaders in this field, Polkadot aims to be the backbone of future blockchain technology, supporting hundreds of both public and private blockchains.
This innovation led Polkadot to rise rapidly in 2021. After launching publically at $2.09 in August 2020, DOT soared to peak at $55.09 in November 2021 – an approximate 2500% increase. However, following the bear market of 2022, DOT has contracted significantly. As of October 2022, it's worth just $6.08. Given Polkadot's ambitious plans for the future, such as increasing transaction speeds tenfold by the end of 2022, DOT could be trading at a steep discount right now.
What is Metacade (MCADE)?
Metacade will be a virtual hangout that's aiming to become Web3's primary destination for everything GameFi. It's a place where users will go to become immersed in the latest Web3 games, discover how to maximise their Play2Earn income, and link up with like-minded gamers in a fun, vibrant community.
Metacade's plans for a buzzing community hub are just the start, however. Metacade is creating a platform that allows gamers to have their say on the future of Play2Earn and begin a lifelong career working with their passion. Eventually, Metacade's goal is to create a completely decentralised community owned and governed by the players.
Why Should You Consider Investing in Metacade (MCADE)?
Like Polkadot, Metacade is aiming to disrupt a traditional model fraught with issues. The gaming industry has become increasingly centralised over the past decade and is now dominated by microtransactions and profit maximisation – not user enjoyment. This model is unsustainable, and Metacade knows this. That's why they're putting user value first at every step.
Part of this mission is to reward players for the value they generate. Every time you post a review, share some GameFi alpha, or produce content that helps others find their feet in the world of Play2Earn, you're rewarded with the MCADE token. This not only encourages Metacade's members to make the community a pillar of Play2Earn gaming, but enables them to directly feel the benefits of the value they give others.
In late 2023, Metacade plans to give their first Metagrant to one lucky developer. Instead of allowing venture-capital-backed game studios to dictate what gamers want, Metacade allows the community to decide. To win a Metagrant, developers must first enter their project into a competition and allow Metacade's members to vote on their favourite. The winner receives funding from the Metacade treasury, with the finished title added to Metacade's virtual arcade for the whole world to enjoy.
But these aren't the only ways Metacade is giving value back to the players. In 2024, Metacade will launch its job board. This will offer users the opportunity to find exclusive testing gigs, internships, and even salaried positions with companies at the cutting edge of Web3. Whatever your skills, you'll be able to find work that suits you with Metacade.
As mentioned, Metacade's goal is to eventually allow the community to become entirely self-sufficient. To do this, Metacade will turn itself into a decentralised autonomous organsiation (DAO). This will see Metacade's most valued members being given leadership positions and becoming responsible for implementing the changes voted for by the community. Holders of the MCADE token will be able to vote on new features, partnerships, treasury allocations, and more once Metacade reaches DAO status.
Metacade is a Better Investment Than Polkadot: Here's Why
There's no denying that Polkadot is an incredible project with plenty of potential. But when comparing Polkadot to a project like Metacade, certain issues arise.
The first is that while Metacade has virtually no competitors, there are at least five projects touted as "Ethereum killers." Unless Polkadot can seriously set itself apart from tokens like Avalanche, Cardano, and even Ethereum itself, it's resigned to a lifelong struggle for supremacy.
The second is that, given that Crypto.com expects GameFi to grow at 10x the rate of traditional gaming by 2025, Metacade is in a prime position to rocket as Play2Earn continues to gain traction. While Polkadot might one day power some of the most successful crypto projects, this is still unknown right now. Compare that to the widely-predicted growth of blockchain gaming, and it's easy to see where Metacade fits into all of this.
The last is that Metacade is at its floor price right now, as it's just at the beginning of it's pre-sale. Polkadot is trading at roughly 3x its launch price, and seeing a rise back up to $55 will require a significant influx of investment. Meanwhile, Metacade is a prime competitor in a rapidly-growing sector that will attract billions of dollars in the coming years. In essence, Metacade has everything to gain and very little to lose.
You can buy Polkadot at eToro here.
You can participate in the Metacade pre-sale here.
---