Meta Masters Guild Presale Takes the Crypto World by Storm After Raising $4.6 Million – Less than 36 Hours Left to Buy
Disclosure: Crypto is a high-risk asset class. This article is provided for informational purposes and does not constitute investment advice. By using this website, you agree to our terms and conditions. We may utilise affiliate links within our content, and receive commission.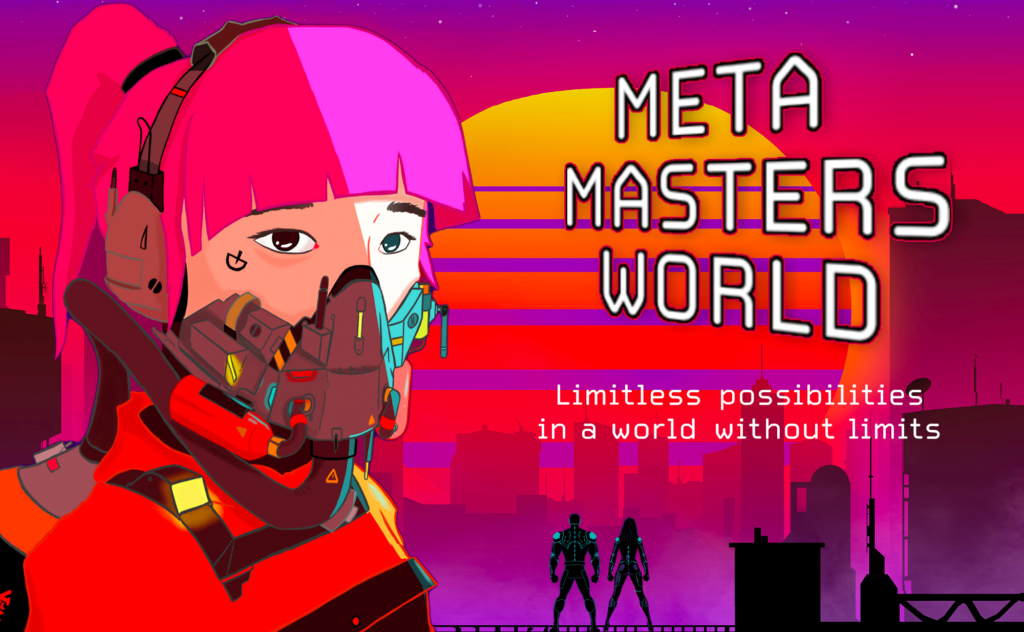 The Meta Masters Guild presale has almost ended with an eye-watering $4.65m raised. GameFi markets are aflame as capital surges into this game-changing project.
This is perhaps because current in-game earning mechanics and GameFi economics are broken.
For too long, developers have prioritized profit-maxing transaction-heavy game economics over the actual enjoyment of players.
Meta Masters Guild (MMG) is on a mission to change the state of play-2-earn.
And this message is resonating, with growing traction on Twitter. Meta Masters Guild has blasted through 6 out of 7 presale rounds in a matter of weeks.
Now in its final presale round, the promising ecosystem is due to sell out any hour as early backers rush to load up their stacks.
Interest is so high in the native GameFi ecosystem token MEMAG that only a fleeting $300,000 (6%) is left for sale. And investors are flocking in, drawn by the huge prospects and steal price of $0.023 USDT.
What is so exciting about the $MEMAG ecosystem?
To escape struggling play-2-earn models, which rely on forcing players to spend their earned tokens regularly to win at games.
Gone are the days of grinding out senseless hours on Axie Infinity. In the MMG ecosystem player experience comes first.
And this has resulted in one of the most ambitious projects ever launched in the GameFi space. With top-level professional game studios working to produce the first ever crypto-based fantasy and strategy games.
By partnering with these major triple AAA game studios for ecosystem development. MMG plan to deliver some of the biggest titles GameFi has ever seen.
One such triple AAA game studio partnership is with Gamearound. Known for building mobile games for international retailers, including multi-billion dollar fashion retailer Boohoo.
Recently, industry legend Gamearound CEO Gideon Clifton revealed exciting news on the Meta Masters Guild flagship title.
The CEO announced that Meta Kart Racers (imagine Mario Kart with crypto points) will be launching in Q3 this year.
He also announced that early adopters would receive special edition NFT characters and karts. Forever marking their elite status within the MEMAG ecosystem.
AAA Game Studio partnership set to grow MEMAG ecosystem
The flagship title Meta Kart Racers aims to be the No 1. racing game on app stores by the end of 2023.
Similar to Nintendo classic Mario Kart in mechanics and gameplay, this future GameFi classic will see players battling it out in a dynamic world full of high-octane customizable karts.
Players will blast down intense race tracks., traversing icy Artic tunnels to the tight neon-lit streets of Tokyo.
With full customization and control of drivers and karts, players will be encouraged to develop a unique stand-out aesthetic that can be shared across the MMG community ecosystem.
This will drive the in-game economics – reflective of the CS:GO digital skins model (a market worth over $1bn annually). These products will include a mix of in-game unlockable items and premium NFTs.
Of course, with fun and accessibility a priority, most items will be unlockable through grind-time. While grinding in the game, players are able to earn an in-game currency called $GEMS through the completion of races, challenges, and unlocks.
These are redeemable for $MEMAG (a constant buy pressure for MEMAG in the ecosystem) – which will be used for settlement in all the marketplaces, across all titles in the ecosystem.
---