Meta Masters Guild P2E Gaming Token MEMAG Lists on BitMart and HitBTC March 15, Staking Will Launch on Same Day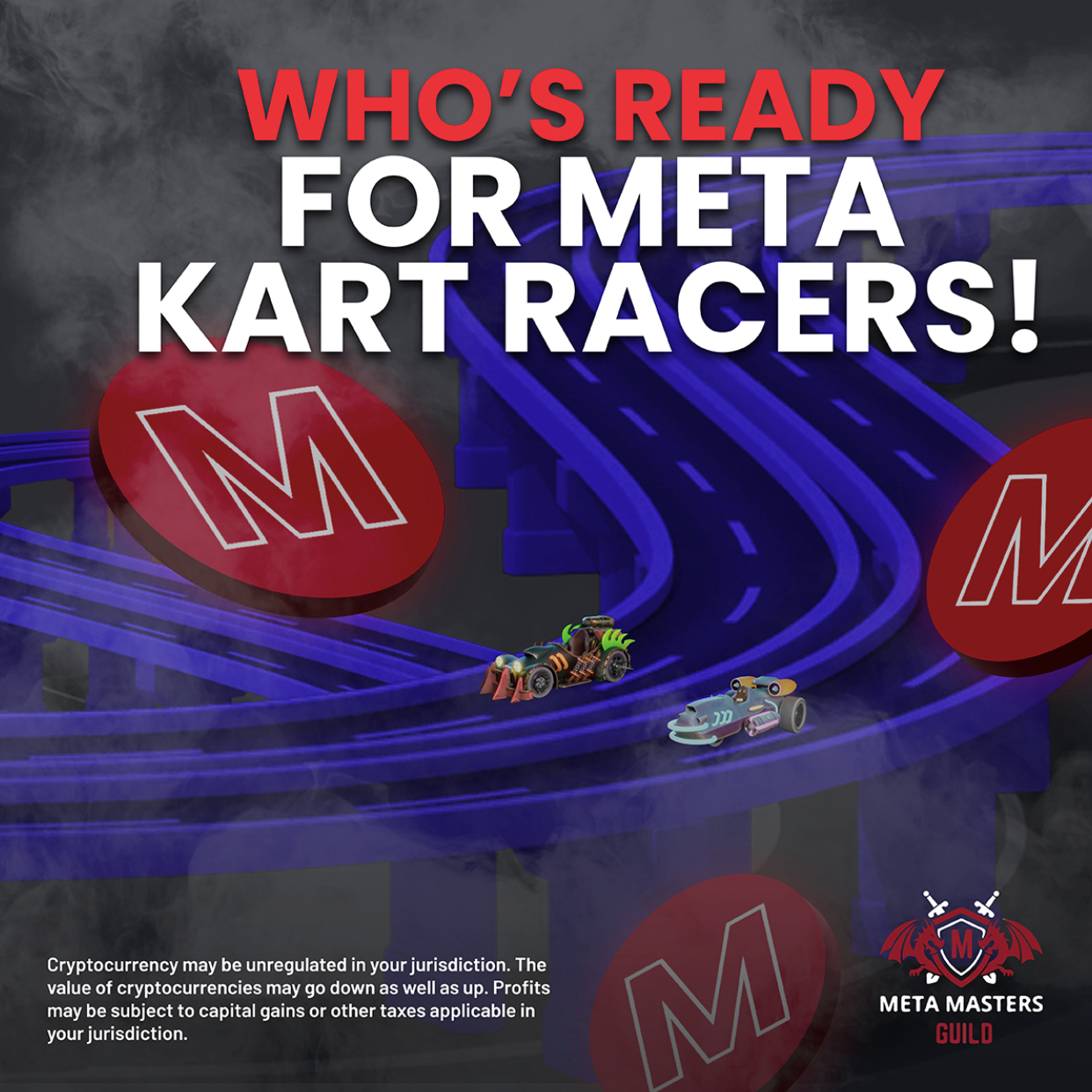 Thursday, March 9th, 2023 – The MEMAG token of Meta Masters Guild will be listed on the BitMart and HitBTC centralized exchanges on March 15th, at the same time as the launch of its new staking service.
The play-to-earn crypto games platform listed on its first exchanges, XT.com and Uniswap, on March 1, after selling out its presale in mid-February by raising an impressive $4.97 million.
BitMart is the 14th-ranked crypto exchange globally with a 24-hour trading volume of $730 million, according to data site CoinGecko. Founded in 2017, the exchange is headquartered in the Cayman Islands.
The second listing on March 15, HitBTC, is 10 years old and currently lists more than 500 coins. The exchange has a 24-hour trading volume in excess of $470 million.
The addition of both exchanges will add substantial liquidity to the MEMAG market.
Meanwhile, it can also be reported that Meta Masters Guild received its CoinGecko listing on March 7.
The Meta Masters Guild team says that there will be further exchange listings announcements in the weeks ahead.
MEMAG is currently priced at $0.01890.
MEMAG staking entices token holders with 75% introductory offer
MEMAG token holders will welcome the start of staking. Token holders contributing to the staking pools will, until the end of April, be able to earn generous APY of up to 75% as an introductory offer. Here are the full details:
7-day lockup – 75% APY available from 15th March until the end of April as an introductory offer. If you lock up for the full duration of this period (March 15 to the end of April) you receive an extra 9%.
30-day lockup – 7.5% APY
90-day lockup – 15% APY
The 30- and 90-day lockups are deliberately designed to balance rewarding stakers with sustainability. Meta Masters Guild believes that the crypto community has had enough of projects enticing investors with unrealistic yields, only for the protocol to implode at a later date.
To stake their tokens, holders simply need to visit the memag.io homepage and click the staking button to get started. Once holders connect their crypto wallet, they will see the different lock-up options available in the menu that appears.
Stakers select the period of lockup they are happy with and the amount of tokens they wish to stake and the process is completed.
Head back to the same page when the staking period ends to claim the reward.
Staking provides holders with a way of earning yield prior to the first game launching. But even after games are up and running, not all tokens will be tied with playing or buying in-game assets, so the staking facility allows MEMAG holders to earn passive income.
Gamearound studio is developing the first game – Meta Kart Racers
Meta Masters Guild already has its first game studio – Gamearound – on board, and development of the Meta Kart Racers game it is working on is progressing briskly.
Gamearound is an experienced games developer having already created games for the likes of Boohoo, a highly successful online fashion retailer with revenues in excess of $1 billion.
Meta Masters Guild ethos is to break the mold of play-to-earn (P2E) by pivoting to play-and-earn.
In other words it wants to reimagine P2E, so it is not about paying to play boring games. Instead, the emphasis is on exciting and engaging gameplay, with the ability to earn and own in-game assets as a part of that.
Taking this approach, Meta Kart Racers will have both free-to-play and play-and-earn options.
Also, as will be the case with all the guild's games, Meta Kart is to be released on mobile to appeal to the hundreds of millions of casual gamers around the world.
In the P2E version, players earn Gems from their in-game activity and also win rare NFTs.
To get going with Meta Kart Racers, users select their favorite driver and kart and then choose from one of the many racing tracks.
You can also play-and-earn in arcade mode to win rare NFTs. All Meta Masters Guild NFTs are in-game playable characters once purchased and are rendered in 3D.
One mobile gaming guild to rule them all
Meta Masters Guild is targeting the mobile play-to-earn games space, which means its production costs are much lower than for console games publishers.
MEMAG tokens get their value from their utility as the native tokens of the ecosystem. Players will access the ecosystem using the $MEMAG token and rewards will be paid out in the currency. Users will also, of course, be able to trade the tokens, in addition to the staking described above.
Evidence of the huge potential of the Web3 gaming space was seen in the mushrooming value of the AXS token of the Axie Infinity ecosystem – at one stage its value pumped 1,000x.
Meta Masters Guild intends not only to emulate Axie Infinity but to better it with games gamers actually want to play.
And if you want to help Meta Masters Guild to grow and be rewarded for your work, take part in our $100k giveaway – all the details are here.
Join the crypto gaming revolution by investing in Meta Masters Guild.
---