Meta Masters Guild Crypto Presale Raises $500k in a Week – Stage 2 Begins With 12 Days to Go
Disclosure: Crypto is a high-risk asset class. This article is provided for informational purposes and does not constitute investment advice. By using this website, you agree to our terms and conditions. We may utilise affiliate links within our content, and receive commission.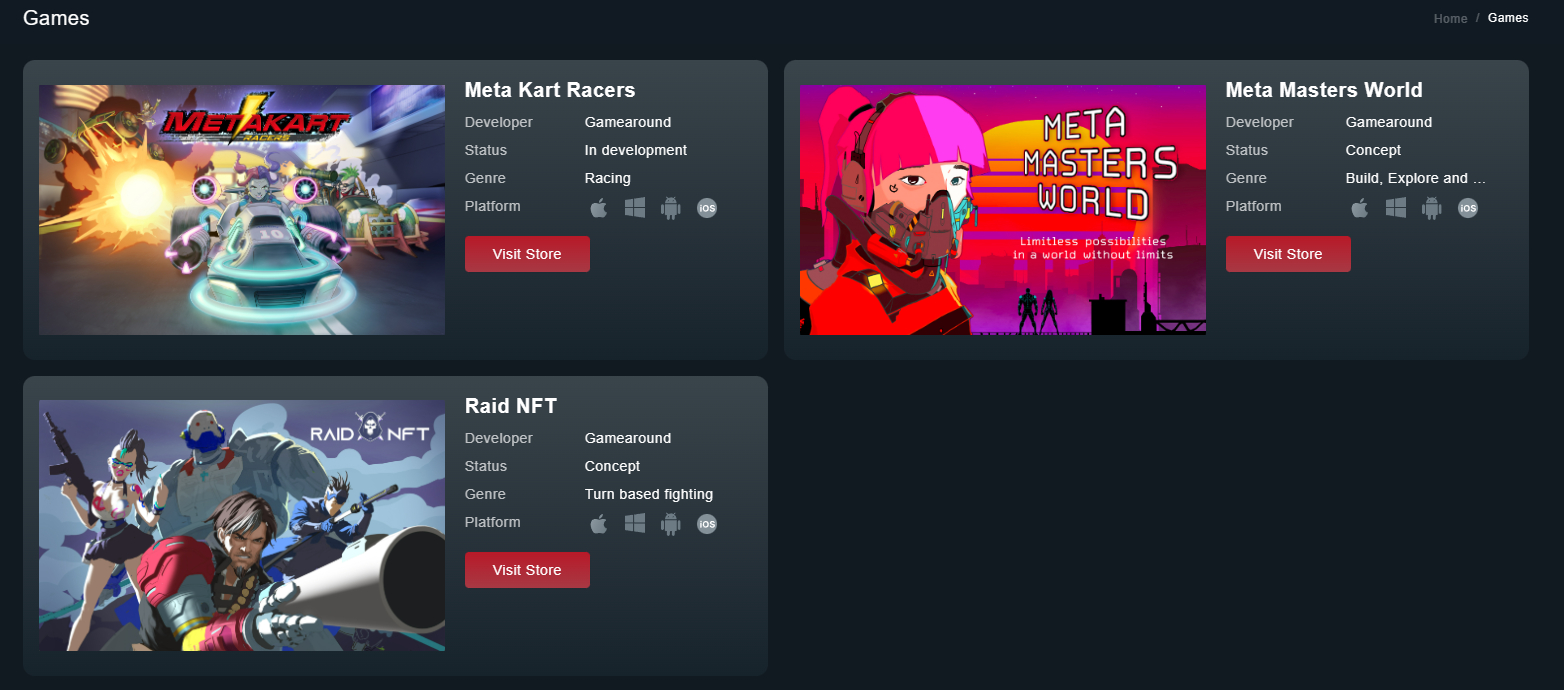 London – Tuesday, January 17, 2023 – The newest play-to-earn (P2E) games platform, Meta Masters Guild, has raised $505,000 from hungry investors a week after its presale began.
Stage two has now begun and the fundraise sees the tokens price increase to $0.01000.
In all there are seven stages to the presale, with the final price in stage seven set at $0.02300 – 129% above the stage two price.
Meta Masters Guild aims to be the top destination for casual play-to-earn gamers and developers on mobile.
Members of the public can become an integral part of that vision by investing online using their crypto wallet.
In fact the project already has a racing game called Meta Kart at an advanced stage of development, so this is no vaporware project.
At the current rate, Meta Masters Guild's $MEMAG token could complete stage two of its presale next week, so there really is no time to lose to snare the best prices.
Meta Masters Guild CEO: 'It's a really exciting time in the MEMAG ecosystem'
Commenting on the early success of the presale, Meta Masters Guild CEO Gabriel Hristov said: "We are extremely pleased to have seen such great interest in the project from our community.
"We are dedicated to bringing fun and playable Web3 mobile play-to-earn games with sustainable in-game economies.
"Rewarding our community is of paramount importance to my team, which means producing gaming titles that everyone enjoys and wants to come back for more – that's our main objective.
"We will soon be releasing updates for the community to highlight new platform features, including NFTs and staking.
"It's a really exciting time in the MEMAG ecosystem and we look forward to being on this journey together with our growing community."
Meta Masters Guild places great emphasis on taking a play and earn approach that consciously seeks to go beyond the boring gameplay that plagues the play-to-earn format.
Its decentralized platform also has the great advantage over legacy gaming of allowing players to take ownership of their in-game assets as well as allowing them to be rewarded while having fun.
Meta Masters Guild takes a more sustainable approach than the likes of Axie Infinity, by creating games that are actually fun to play.
Low hard cap makes Meta Masters Guild realistic and deliverable
Analysts think Meta Masters Guild to become this year's fastest-growing play-to-earn cryptocurrency this year with 10x potential – Crypto Boy rates it a 1,000x project.
With only $4.97 million required to reach its stated roadmap goals, the project goals also have the advantage of being highly realistic.
In addition, because the games the platform is seeking to bring on board are being built for mobile, not consoles, the prohibitively high costs associated with AAA games are side-stepped.
Meta Masters Guild is an ambitious project that is already attracting indie game development studios – Gamearound is the first of those and is the launch partner behind the Meta Kart Racers game.
Gamearound is making a name for itself after developing a game for trendy fashion retailer Boohoo, a publicly listed company with revenues of more than $1 billion.
Patrick Hegarty, a Meta Masters Guild brand ambassador, provides a brief overview of the project in the YouTube video below:
Three games in development and at concept stage
To start playing Meta Kart, select your favorite drivers and karts and then race on one of the many fun-packed racing tracks.
Meta Kart is free to play and incorporates a variety of play-and-earn features.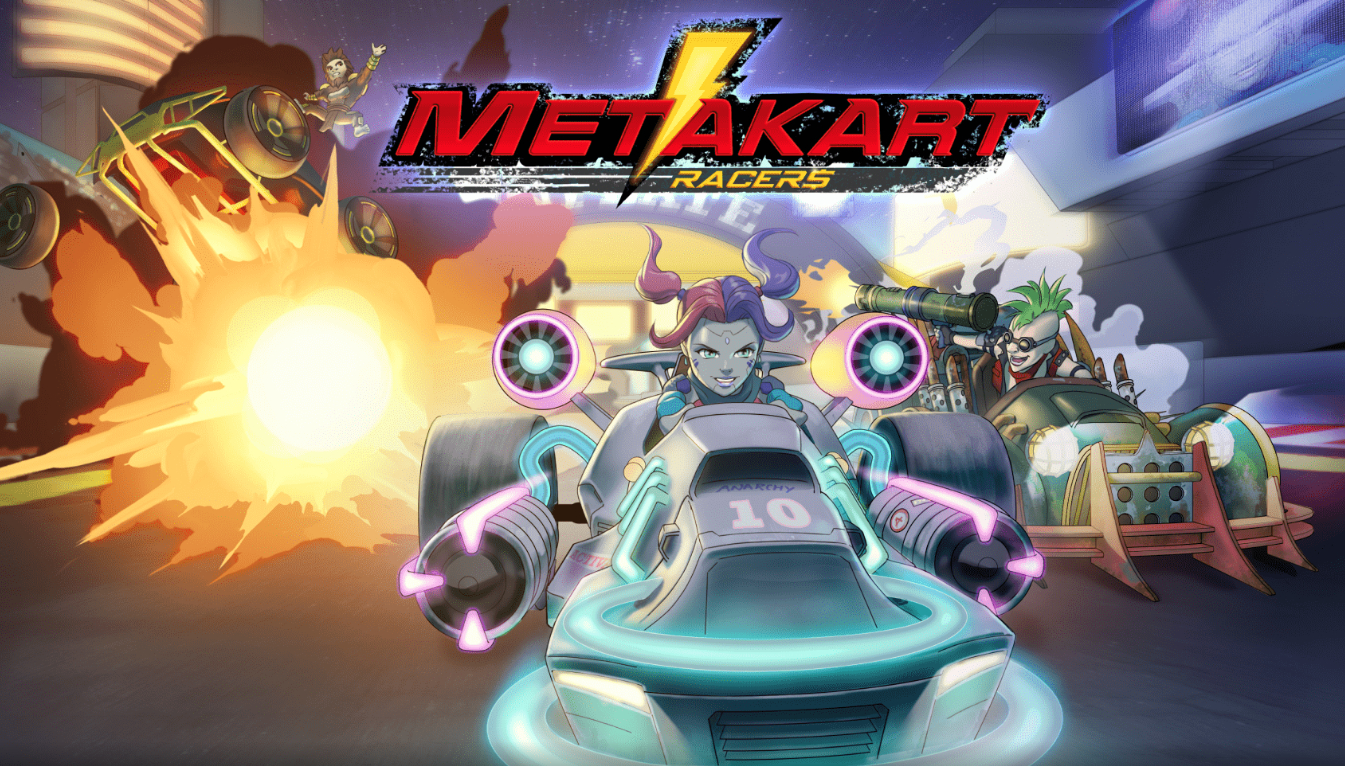 You can choose to go solo in arcade mode or test your skills in the PVP (player vs player) competitions.
Players can use either Gems or MEMAG tokens to buy and upgrade their drivers and karts available in the Meta Masters Guild Store.
You can also play-and-earn in arcade mode to win rare NFTs. Meta Masters Guild NFTs are in-game playable characters once purchased and are rendered in 3D.
Aside from Meta Kart Racers, Meta Masters Guild has two other games it is working on, both of which are at the concept stage.
Meta Masters World is a build, explore, and conquer mobile game created by Gamearound.
Players can win or purchase land and playable characters from the NFT Store.
Meta Masters World will be free to play, but also incorporate a variety of play-and-earn features, centering around skill-based tasks.
Players can explore Meta Masters World and complete in-game quests to play-and-earn. They can also buy land by choosing from an array of building constructions to help level-up their NFTs.
The third game, also at the concept stage, is Raid NFT. The team will provide more details at a later date.
What's the difference between MEMAG and Gems?
All the games on the platform use the $MEMAG token, which will be easily convertible with the in-game rewards currency called Gems.
Gems are off-chain assets, which means they do not reside on a blockchain and therefore are not strictly cryptocurrency tokens.
But it is this off-chain feature which means that Meta Masters Guild is a App Store friendly product that can be approved by the Apple and Google app stores.
For those who prefer to steer clear of app stores, there will also be a browser-based version of its games.
Whether it's a bull or bear market, you can win by investing in $MEMAG for the long term
The mobile gaming sector ran up revenues of $77.2 billion in 2020, according to Newzoo Research.
Within that, data from Statista shows that total revenue in the racing games segment alone was $2.68 billion last year.
Web3 decentralization will disrupt the value dynamics of the gaming industry so that it is the players and their needs and desires that are at the center of the action, not corporate interests.
Bear market or bull market, crypto gaming is here to stay and is growing in popularity. Invest in Meta Masters Guild for the long run and the rewards could be life-changing.
Notes to editors
Website: memag.io
Social Channels: Twitter | Discord | Facebook | Telegram | YouTube | Instagram
| | | | |
| --- | --- | --- | --- |
| Presale Stage | Price | Amount of Tokens | Raise Value |
| Stage 1 | $0.007 | 70,000,000 | $490,000 |
| Stage 2 | $0.010 | 63,000,000 | $630,000 |
| Stage 3 | $0.013 | 56,000,000 | $728,000 |
| Stage 4 | $0.016 | 49,000,000 | $784,000 |
| Stage 5 | $0.019 | 42,000,000 | $798,000 |
| Stage 6 | $0.021 | 35,000,000 | $735,000 |
| Stage 7 | $0.023 | 35,000,000 | $805,000 |
| Total | – | 350,000,000 | $4,970,000 |
Hard Cap – 350,000,000 Coins = $4,970,000
Start Date – 11/01/2022
End Date – TBC
Ethereum Network
ERC-20
$MEMAG
---