MeStar's Blocky Metaverse: Minting of Mia was Completed in 90 minutes
Disclaimer: The text below is a press release that is not part of Cryptonews.com editorial content.
MeStar has recently launched its first NFT collection, Mia PFP Series. The whitelist of this collection was distributed as a reward to the OG builders of the MeStar Community. The mint of this collection was completed in only 90 minutes by over 1,400 holders with a total gas cost of 14,112 USD worth of ETH.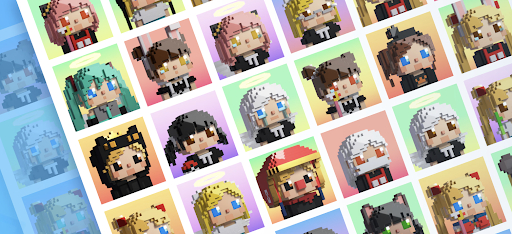 Mia is the first in-game avatar of MeStar's Blocky Sandbox Game. This exquisite collectible NFT art project is brought by Yoplant Labs and designed for MeStar OG family members only. The Mia PFPs is a collection of 3D designs randomly combined of 48 components in a blocky form. According to the MeStar Community, the rare trait is Angel Mia with Halo and Wings which has been distributed less than 2%.
According to the description of Mia Collection on OpenSea, holders of Mia PFP will be collaboratively deciding MeStar's road map. Besides that, there are also Cards, Land, Blueprints, P2E, etc.Both holders and players can start their journey and find many available assets on the MeStar website.
Although the MeStar community was under attack for a time by some malicious short sellers during the mining process, the floor price of the Mia collection still managed to grow from 0.01 to 0.048 before any whales or brokers got into the market after Mia got listed on OpenSea. The MeStar community has kept its activeness and this blocky 3D figure became very popular among the Ethereum users.
By March 2023, MeStar branded assets had been claimed over 101K times and established a player community with 100K+ members across social media platforms. There are over 52K verified accounts with 46K+ wallets connected on the MeStar website.
As the first certificate of MeStar assets holders, Mia PFPs were not only profile pictures as on-chain assets but will be supported to import into the MeStar game to add extra bonuses to the future Play-to-Earn mining gameplay. Holders can also apply these Mia PFPs to the MeStar game client as in-game avatars. According to the MeStar PFP RoadMap, the male avatar collection, Milo PFP NFTs, is coming next, and some of the spots will be offered to the holders of Mia PFPs through Airdrop or Whitelist.
According to the briefing, MeStar is a Blocky Sandbox Metaverse to boost the NFT-Fi, P2E gameplay, and creator economy for both Web2 and Web3 players. The former operation team of the largest business server of Minecraft in Asia founded the MeStar project in March 2022. In early 2023, the MeStar team released a Long-term Loyalty Program, including five utility NFT collections of PFP NFTs, Cards, Land, Blueprint, and World. Later, holders can review their points based on the NFT combination to estimate the future hash rate of the $STAR coin. MeStar will soon release its Star-Credit System in April. Holders of Mia PFPs will get both extra credits and various rights of the MeStar community through the system.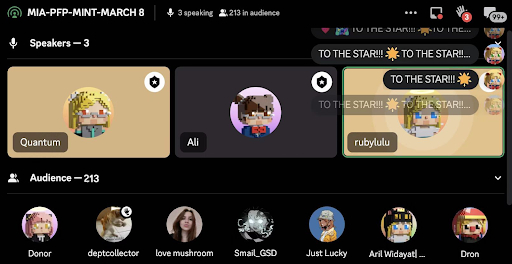 Last year, the MeStar team worked hard to build up its community. MeStar released its first Alpha version game client in the spring of 2022 and has been updating every month. Members of the MeStar Team interact with players and holders every day. The team has also been sharing all their updates and progress on Twitter frequently and regularly.
According to the previous posts on MeStar Twitter, MeStar has established cooperation or formal interaction with more than 60 projects, such as Coinbase Wallet, Polygon, and Altlayer, and this number is still growing.
From open information on the MeStar website, this project is supported by Collab+Currency, Synergis Capital, Youbi Capital, Mask Network, Formless Capital, and other organizations and project teams. Collab+Currency has also invested in the parent company of Moonbirds and Axie Infinity. In addition, Derek Edws, a well-known NFT celebrity and the co-founder of Collab+Currency, has also strongly supported MeStar and re-tweeted several times to promote the MeStar project.
MeStar has yet to disclose all its investors and financing amounts publicly. However, referring to the previous history of blue-chip NFT projects in the market, MeStar definitely comes with the characteristics of a blue-chip project. Let's all wait and see when MeStar surprises everyone in the market.
---