Meme Cryptos That Could Rival Dogecoin - Shiba Inu & Caged Beasts
Disclaimer: The text below is a press release that is not part of Cryptonews.com editorial content.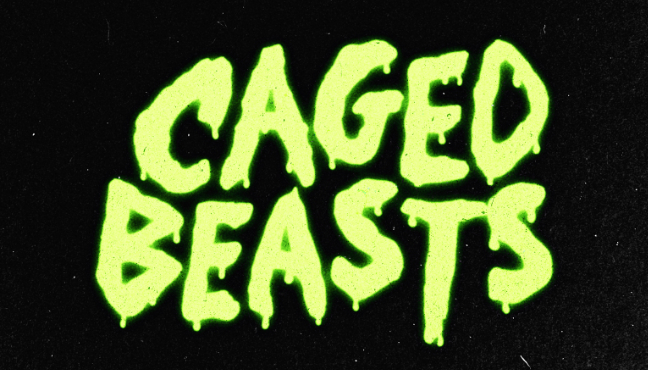 How should crypto investors protect themselves against the volatility of cryptocurrency, like we are seeing with Dogecoin's price fluctuations?
How do we know when to hold or sell, whether the coin has profit potential, or whether the fears that arise during a bear market provoke selling?
However, the current situation is more controversial than expected. Recent news reveals that investors have accused Elon Musk, the world's second-richest person, of intentionally manipulating Dogecoin's price to increase by a staggering 36,000% over two years, only to let it crash afterward.
During such times, it's only natural for the price of Dogecoin (DOGE) to experience drastic fluctuations. Whether it plummets or soars to new heights, only time will tell.
Meanwhile, investors and traders can explore alternative altcoins that could serve as viable options in case Dogecoin's value takes a nosedive.
Two cryptocurrencies with similar 'meme' origins come to mind – the established Shiba Inu (SHIB) and the emerging meme coin Caged Beasts (BEASTS).
This article provides insights into the ongoing Dogecoin saga involving Elon Musk, as well as an examination of Shiba Inu and Caged Beasts, highlighting what makes them appealing alternatives to the reigning king of meme coins, Dogecoin.
To DOGE or DODGE the King of Meme Coin?
Dogecoin (DOGE) is an extremely popular meme-inspired cryptocurrency that never fails to make waves in the digital world of financing.
Created as a fun and lighthearted currency, DOGE has gained a dedicated following and gathered a massive user base.
Just recently, a group of investors proposed a class action lawsuit against Elon Musk, accusing him of insider trading and manipulation of Dogecoin.
These investors claim that Musk employed various tactics, including Twitter posts, payments to online influencers, and other attention-grabbing stunts, to profit at their expense.
One notable instance cited is when Musk sold approximately $124 million worth of Dogecoin in April, coinciding with his replacement of Twitter's blue bird logo with Dogecoin's Shiba Inu dog logo, which led to a 30% surge in Dogecoin's price.
The ongoing controversies surrounding Dogecoin contribute to its potential for future price fluctuations.
It remains uncertain whether DOGE will experience a significant drop or skyrocket to unprecedented levels, and only time can reveal the ultimate trajectory of this volatile cryptocurrency.
Shiba Inu Demonstrating the Power of Memes
Shiba Inu is often referred to as the 'Dogecoin Killer' that has emerged as a popular and intriguing cryptocurrency.
Inspired by the iconic Shiba Inu dog breed, SHIB shares similarities with Dogecoin in terms of its nature and purpose.
However, it stands out with its unique decentralized ecosystem known as the 'ShibaSwap.' This platform allows users to trade, stake, and participate in yield farming, all while earning rewards in SHIB tokens.
Recently, Shiba Inu has witnessed a remarkable surge in burning activities.
Recent data indicates that an astonishing amount of approximately one to two billion SHIB tokens have been permanently eliminated every week over the past four weeks.
This continuous process of burning contributes to reducing the total supply of Shiba Inu tokens, potentially enhancing their scarcity and value in the market.
Beasts Unleashed in Crypto
Caged Beasts (BEASTS) is a fascinating and innovative meme coin that has emerged as an intriguing player in the meme crypto market.
Beyond its humorous origins, Caged Beasts invites investors into a metaphorical realm where locked liquidity transforms into powerful, cybernetically enhanced beasts or creatures.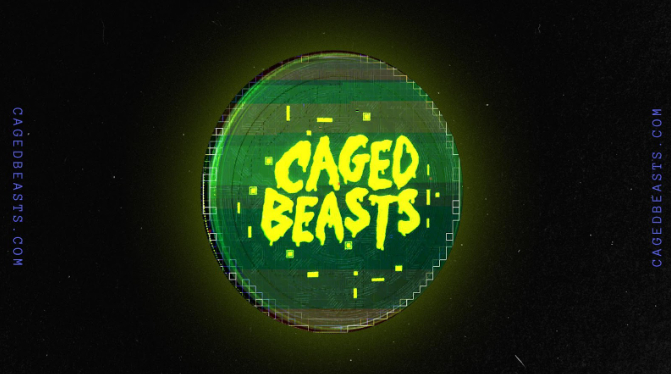 With 75% of funds securely locked until the release date, this token presents an exciting opportunity for early investors to participate in the dynamic growth of its ecosystem.
The captivating narrative and locked liquidity mechanism fuel anticipation and potential value appreciation.
As Caged Beasts continues to engage its vibrant community and foster networking opportunities, it represents a promising venture that combines imagination with the potential for financial gains.
Sign up with Caged Beasts today and make use of the revolutionary referral program to gain massive at the time of launch.
By using its referral codes, you can earn 20% on every referred purchase, paid directly to your wallet (in $ETH, $BNB, AND $USDT) – earn whilst sitting back and enjoying the BEASTS narrative.
For More Information On Caged Beasts:
Website: https://cagedbeasts.com
Twitter: https://twitter.com/CAGED_BEASTS
Telegram: https://t.me/CAGEDBEASTS
---