Meme Cake To Launch Marketplace Soon And Award 5 Lucky Winners With Icy Pete NFT
Disclosure: Crypto is a high-risk asset class. This article is provided for informational purposes and does not constitute investment advice. By using this website, you agree to our terms and conditions. We may utilise affiliate links within our content, and receive commission.
Disclaimer: The text below is a press release that was not written by Cryptonews.com.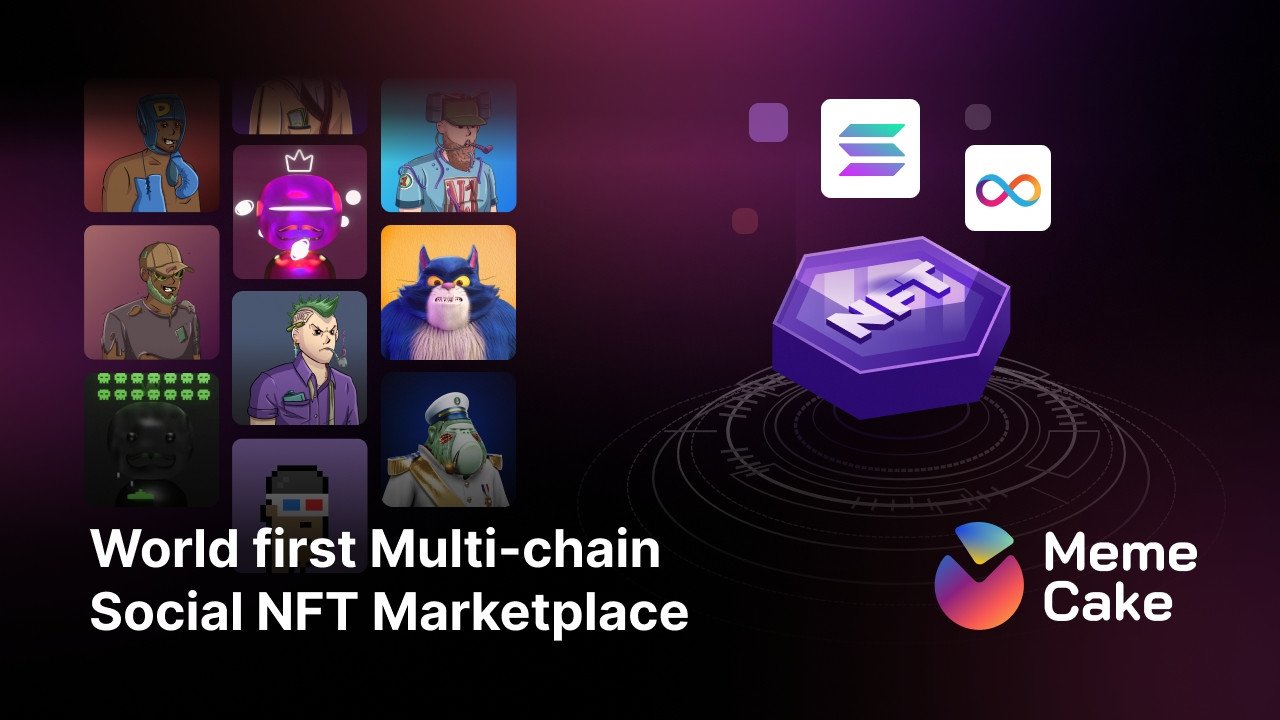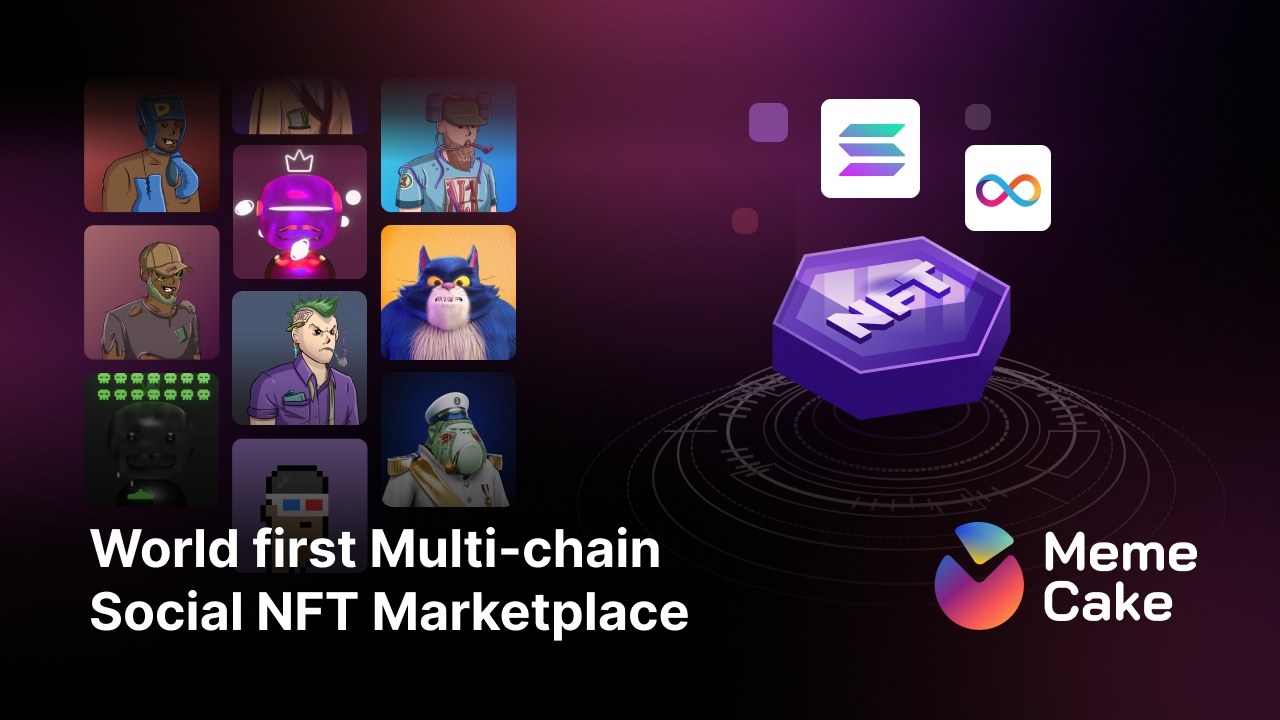 Marketplace launch, alpha testing and $MCAKE
The Meme Cake marketplace alpha testing phase has already begun and the full launch is scheduled to take place on April 20th. 200 lucky members received the chance to test the marketplace and the opportunity to share 5 million in $MCAKE, the native platform token built on the Solana blockchain. The marketplace launch is powered by Chainlink and Solana, with Internet Computer Protocol integration set to occur during this year's third quarter.
$MCAKE is similar to $BNB on Binance, and holders will receive a slew of perks, including lower trading costs among other features. People can earn $MCAKE via mining on the marketplace, staking, engaging on the website, participating in private and public sales, and purchasing them on the secondary market. Furthermore, $MCAKE will begin trading on Raydium first, but it will soon be listed on additional centralized & decentralized exchanges.
What to look forward to
The origin NFT of Meme Cake is named 'Rich', and it can be acquired from the Entrepot ICP NFT marketplace. Investors new to the ICP ecosystem must first create a wallet, then fund their wallets via centralized exchanges. After that, customers may connect their wallet to Entrepot and finally acquire the genesis NFT.
Holding the genesis 'Rich' NFTs will provide several benefits, including staking incentives, participation in the impending proof of burn protocol for $MCAKE, and a 1:1 Icy Pete airdrop as well as future multichain airdrops. Also, there are incentive systems in place for burning high NRI % (rarity index) Rich NFTs – the greater the NRI % displayed on Entrepot, the more $MCAKE users may earn throughout the NFT burn process.
In addition, the more NFTs burned to accumulate $MCAKE, the more likely it is that certain users will be chosen as the next 'validator'. These are members who will have more voting rights on the Meme Cake platform, as their voting rights will help them receive attractive trading rewards and guaranteed whitelisting in upcoming project launches, plus much more.
Partnerships, achievements and future goals
Meme Cake has managed to gain several key partnerships and collaborations with the likes of Chainlink Labs (with which they are hosting ongoing AMAs with different blockchain communities), and Dfinity Foundation (which awarded USD 50,000 to support Meme Cake's efforts). The partnership with Solana Labs in particular has been quite beneficial for Meme Cake, given the marketplace importance on the Solana blockchain and the appeal to Solana community members. Most recently, Chainlink also announced that they will be helping display accurate conversion prices for NFTs with Meme Cake on Solana.
Regarding achievements, Meme Cake reached about 20,000 ICP in trading volume in Entrepot and became one of the top ten traded NFTs in the ICP marketplace for the aforementioned Rich NFTs. Additionally, in less than 3 months, Meme Cake built a brand new marketplace from scratch. The team also recently announced the genesis platform launch project known as Meta Rail, which is a P2E game, aiming to be the 'Axie Infinity' of Solana. As such, the private sale for Meta Rail has been sold out and applications are no longer being accepted.
Looking ahead, Meme Cake will focus on ensuring that there are no chances of any rug-pulls and will also concentrate on bringing in only reputable Solana project launches on the Meme Cake marketplace and introducing it to the Solana community members as well as finally integrating ICP NFT trading on the marketplace as well. Rest assured, Meme Cake is taking every step to make sure that investors can feel safe with their NFT investments and that the marketplace is highly secure.
About Meme Cake
Meme Cake is a social NFT multi-chain platform where communities may promote projects and sell or purchase into them at an early stage. The projects gain the most exposure from the platform's verified members and may be readily funded with strong communities which can be built with minimal difficulty.
Another crucial factor to note is that all projects launched on Meme Cake will come with a rug-proof guarantee, ensuring that consumers always feel secure and confident in the projects that are launched. The project teams are also doxxed and the DAO reviews the project milestones. Needless to say, there are plenty of benefits and attractive incentives when it comes to Meme Cake, and the aforementioned new marketplace is only going to provide more fantastic opportunities for Meme Cake's users going forward so it is recommended to sign up for an account as soon as possible.
Additional information and regular updates can be found via the official website as well as Discord, Telegram, Twitter, and other social media channels.
---