Match Systems Takes the Lead in Investigating the Largest Single Theft in Atomic Wallet's Recent Cyber Attack
Disclaimer: The text below is a press release that is not part of Cryptonews.com editorial content.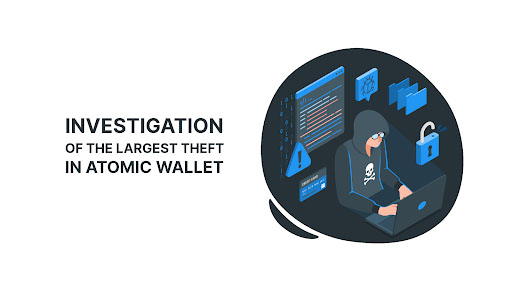 Match Systems, a top-tier information security firm, has taken charge of the investigation into the most significant theft incident that occurred during the recent cyber-attack on Atomic Wallet.
On June 3, 2023, the theft resulted in the loss of over $35 million worth of assets from various users. The largest individual user theft was nearly $8 million, which is now under active and focused investigation by Match Systems.
Current evidence suggests that the attackers took advantage of a recent update to the Atomic Wallet website. According to one of the versions, the intruders manipulated the software's source code on the server, which allowed them to gain access to users' private keys.
Match Systems is playing a leading role in this crucial investigation, working alongside other security firms and organizations capable of assisting in tracing the stolen assets. The company's primary objective is to identify the perpetrators and recover the stolen funds, with their concentrated efforts focused on the most significant theft of approximately $8 million.
At the time of publication, Atomic Wallet representatives haven't yet revealed an interest in in-depth investigating the incident other than marking the addresses with the stolen funds.
If you need help with this incident, please fill out the contact form on Match Systems' website.
---