Market Watchers Are Focusing on This Under-the-Radar AI Crypto Signals Platform – Here's Why
Disclosure: Crypto is a high-risk asset class. This article is provided for informational purposes and does not constitute investment advice. By using this website, you agree to our terms and conditions. We may utilise affiliate links within our content, and receive commission.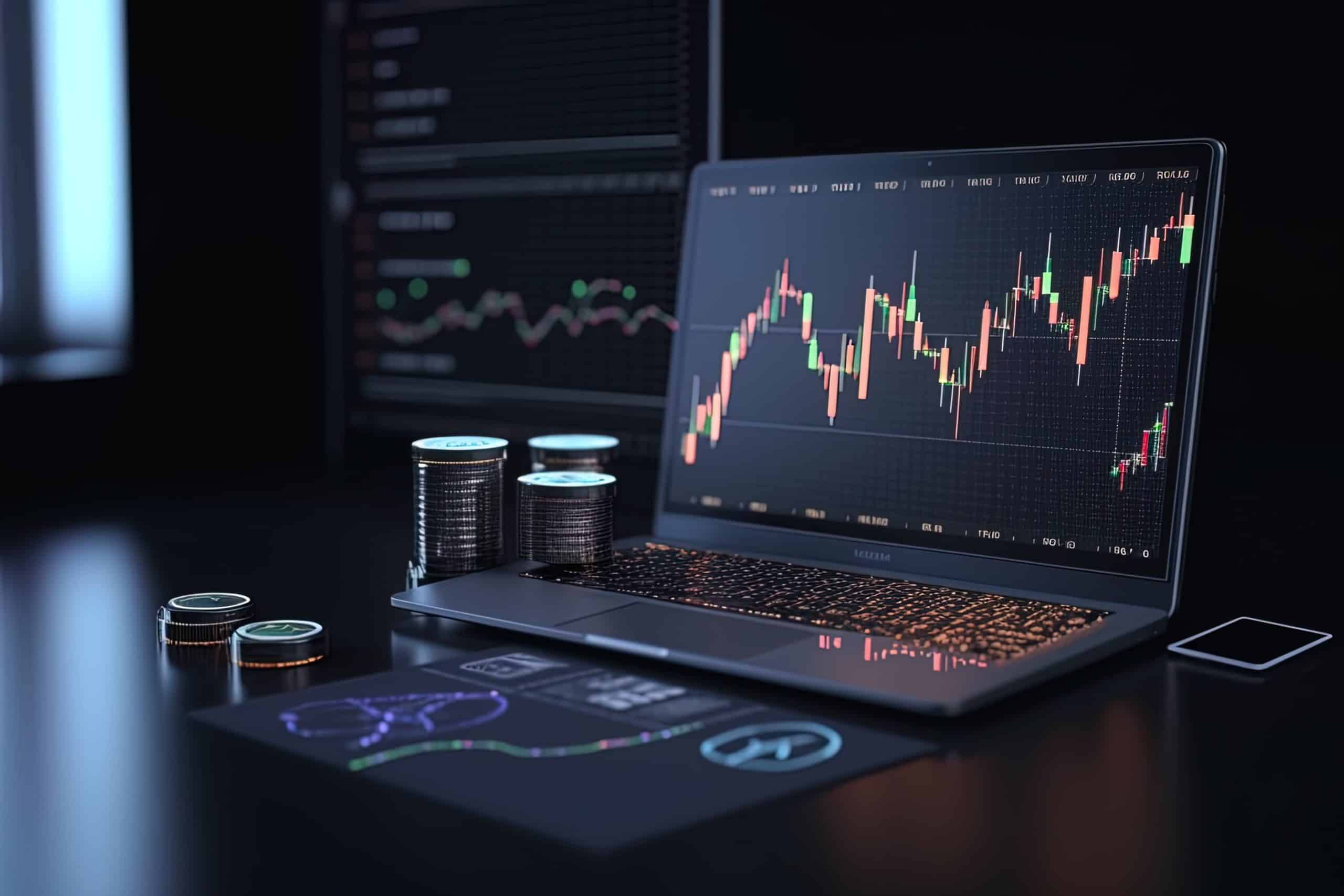 As AI and cryptocurrency continue to make headlines individually, a new synergy between these two technological phenomena is capturing the attention of both market analysts and a wider demographic.
Recent moves by technology behemoths like Microsoft have ignited heightened interest in the fusion of AI and cryptocurrency. This hybrid sector is attracting more than just the technically adept; a wider range of people is showing a growing curiosity about how these disruptive technologies can work together. The coupling has affected the market capitalization of AI-integrated cryptocurrencies, signifying a noticeable transformation within the broader crypto industry.
Among those drawing attention in this combined sector is a crypto startup known as Launchpad XYZ, noted for its soon-to-be-launched platform designed to facilitate Web 3.0 applications. With a crypto presale that has already secured $1.95 million for its LPX token, observers are keen to understand what this venture brings to the expanding field of AI crypto platforms.
Examining the Offerings of Crypto Startup Launchpad XYZ

In the case of Launchpad XYZ, the startup has initiated the crypto presale of its LPX token with an initial bonus that stood at 20% but has since been reduced to 11% as part of a weekly 1% decrement strategy. The LPX token, a critical element of the platform, offers users access to several functionalities. To make use of these features, a minimum staking period of 90 days is required for investors.
They say wisdom comes with age, but at #LaunchpadXYZ, it comes with every trade 😎

Trade smart, and conquer the next #BullMarket! 🌐 #Crypto #Web3 #Blockchain #Alts pic.twitter.com/TOJftkcSB7

— Launchpad.xyz (@launchpadlpx) October 30, 2023
What sets Launchpad XYZ apart in the crowded market of AI crypto startups is its emphasis on usability. The platform plans to provide its users with a decentralized exchange that allows for not only token swaps but also trading of Non-Fungible Tokens (NFTs). The platform also announced its intention to enable access to fractionally owned, high-value assets such as luxury vehicles and real estate.
AI-Powered Investment Decision Tools

Another distinguishing attribute of Launchpad XYZ is its AI-driven Launchpad Quotient tool. The utility tool is designed to aggregate data from an extensive array of sources to guide both newcomers and seasoned traders in the crypto market. An AI-driven search feature will also be integrated into the platform's dashboard, assisting users in choosing cryptocurrencies based on customized searches.
💪 Ready to level up your trading game?

Join #LaunchpadXYZ and discover the LPQ Advantage – our secret sauce for crypto success 📈🔥 #LPQInsights #Web3 #Crypto #Alts pic.twitter.com/9qrkwSdjrD

— Launchpad.xyz (@launchpadlpx) October 30, 2023
Led by CEO Terence Ribaudo, an experienced professional in the Web 3.0 industry, the startup has also taken steps to establish its transparency by making the LinkedIn profiles of its core team publicly accessible. As for its future roadmap, Launchpad XYZ has set forth plans that include the launch of a Web 3.0 wallet this year, along with the addition of other features such as a token directory and an educational hub.
Implications for the AI Crypto Field

While Launchpad XYZ may be a new entrant, its blend of AI tools and utility-centric LPX tokens is causing analysts and potential investors to sit up and take notice. Given that the startup has already raised $1.95 million in its crypto presale and is laying out a clear path for further developments, it stands as an example of the types of ventures that are coming to define the AI crypto startup environment.
With AI and cryptocurrency each being powerful in their own right, their intersection is gradually altering the outlines of the traditional cryptocurrency market. Launchpad XYZ represents one among many ventures seeking to carve out a niche in this evolving sector. The company's focus on AI-driven tools and features could be indicative of the direction in which the AI crypto market is moving. As this developing field continues to evolve, market watchers are keenly observing how startups like Launchpad XYZ are contributing to this transformation.
Disclaimer: Crypto is a high-risk asset class. This article is provided for informational purposes and does not constitute investment advice. You could lose all of your capital.
---