Marijuana-Themed Token Plays "Peace mission" With Dennis Rodman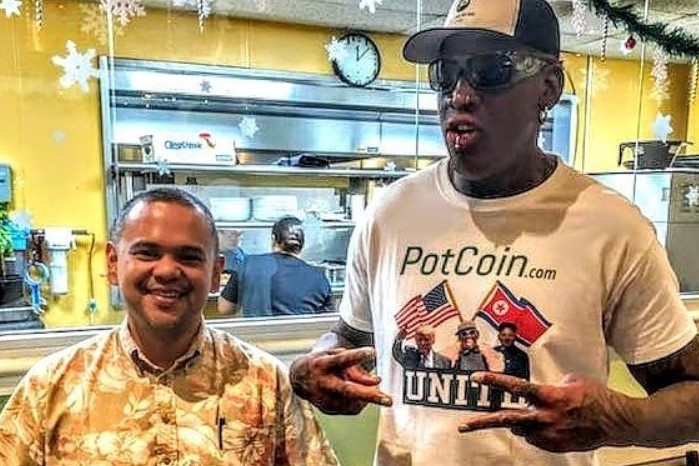 In an attempt to be seen, crypto projects are looking for the most unexpected ways to get media attention.
This time, retired basketball star and celebrity Dennis Rodman is mulling a visit to Singapore just in time for the meeting between US President Donald Trump and North Korean supreme leader Kim Jong-un - and PotCoin, the marijuana-themed cryptocurrency, is showing their interest to help him get there.
Rodman has promoted PotCoin before, at The Late Show with Stephen Colbert, wearing a shirt with its logo and slogan "Peace, Love, Not War." According to his representatives, he may go to Singapore for the historic Trump-Kim summit. He has already visited North Korea several times, not without controversy, and he has called the even more controversial North Korean president a "friend for life."
His attendance at the summit would mark him one of the only people who has met both Trump and Kim, and give the anticipated event a celebrity twist. According to The Washington Post, Rodman is "in discussions with" the Canada-based startup behind PotCoin to get backing for the trip, as their spokesperson Shawn Perez told the news outlet that Rodman is on a "peace mission." Rodman's agent, Chris Volo, said details of the trip were still being worked out.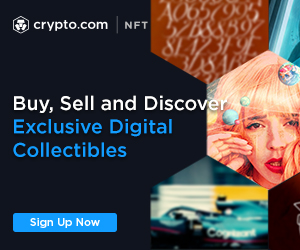 "The PotCoin team as a community has been incredibly supportive of Rodman's peace mission from the beginning. We're thrilled to see how the political climate has improved between North Korea and the US since he became involved," the PotCoin team said. However, the US State Department stressed that Rodman is not a "representative of the U.S. government."