Manga-themed Monacoin Hacked, Miner Suspected - Report
Japanese manga-themed cryptocurrency token Monacoin has suffered a hack worth some USD 90,000, says news outlet Nikkei.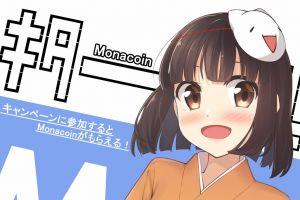 The newspaper reports that the attack was carried out on an exchange based outside the country, and that a Monacoin miner may be to blame.
Nikkei says that the miner may have discovered a vulnerability that allowed them to access a considerable quantity of the funds from an exchange possibly based in Russia. The attacker is thought to have quickly converted these funds into another cryptocurrency in an attempt to cover their tracks.
The outlet quotes an expert from Daiwa Institute of Research, a prominent Japanese think tank, as saying, "If a miner has managed to compromise the cryptocurrency's blockchain in some way, there is a possibility that there is a fundamental problem [with Monacoin] that needs to be addressed."
Japanese exchange Bitbank temporarily suspended Monacoin trading over the weekend as a precaution, with Tech Bureau also taking precautionary measures – although no losses have been reported from Japanese exchanges.
Market capitalization of Monacoin stands at USD 217 million at time of writing. The cryptocurrency ranks as the No. 81 in the list of largest cryptocurrencies by market capitalization, according to coinmarketcap.com.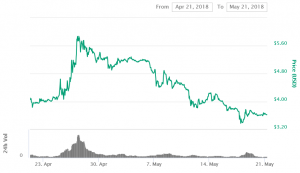 Earlier this year, a 17-year-old student developed a virus that allowed him to steal Monacoin from investors, successfully snatching 170 Monacoin from online wallets.
---