Malware Monitoring 2.3 Million Bitcoin Addresses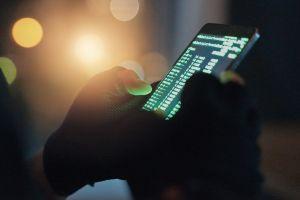 When sending cryptocurrency, one of the main features is the fact that addresses are long and virtually impossible to remember. Naturally, very few people are willing to type the address in by hand, instead relying on copying it from one application to another - and this is exactly where the danger lies.
This type of malware is called CryptoCurrency Clipboard Hijackers monitors, as its name implies, the Windows clipboard, which is the temporary memory where the copied data goes until it is replaced by another copied thing. If this malware detects a cryptocurrency address in the clipboard - where it will inevitably be if you copy-paste it - it swaps that address out for its own. This means that the coins will go to that address when it is pasted, unless you double check it (and that is something you should certainly do).
According to BleepingComputer, a sample of this type of malware monitors over 2.3 million cryptocurrency addresses. It can be very hard to protect yourself from this type of malware as it shows no indication of running in the background. This is why you should always have an up to date antivirus installed and running, make periodical scans of your system, and double check the address you're sending your coins to.
As Cryptonews.com previously reported, cybersecurity expert Lotem Finkelsteen of the Israeli cybersecurity company Check Point Software Technologies warns that cryptocurrency-related attacks will surpass all others this year. Many other security experts have also warned that crypto-related attacks will only increase, as there will be "targeted attacks on companies for the purpose of installing miners" as well as threats from cryptocurrency-related ransomware.