MakerDAO Raises USD 2m in MKR Debt Auction + More News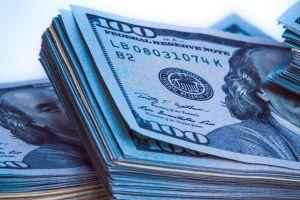 Crypto Briefs is your daily, bite-sized digest of cryptocurrency and blockchain-related news – investigating the stories flying under the radar of today's crypto news.
Stablecoin news
USD 2 million in DAI has been raised in the MakerDAO MKR debt auction. The debt auction was launched with a goal to reduce the multi-million dollar gap in the collateral backing the DAI stablecoin that the protocol has seen following the market crash and ethereum market volatility.
Paxos standard (PAX) is now available on BlockFi, a wealth management platform for crypto investors. Starting today, clients can deposit PAX on BlockFi and earn up to 8.6% interest annually, according to the announcement.
Investment news
Citi, American multinational investment bank and one of 15 major investors in the Ethereum-based trade financing platform komgo that launched in 2018 in partnership with ConsenSys, said it recently topped up its equity in komgo to allow the platform to continue developing. While the platform focuses on letters of credit, account receivables financing, and KYC (know your customer) at the moment, in the future its features will include inventory financing and auto-matching of electronic documents, said Kris van Broekhoven, Citi's global head of commodity trade finance.
TSB Gaming Ltd., the wholly-owned subsidiary of Animoca Brands, Hong Kong-headquartered publisher of mobile games, has announced that it raised USD 2.01 million last year, consisting of 83% in cash and 17% in bitcoin and tether through the issue of 'SAND' utility tokens and simple agreement for future equity (SAFE) convertible securities. The investment was led by Square Enix, B Cryptos, Mindfulness Capital, and True Global Ventures, while SAND will be utilized in the upcoming blockchain version of The Sandbox user-generated content game platform, the announcement states.
Adoption news
Over 80% of respondents in Australia said they'd heard of crypto, but less than 1% have used crypto to make a consumer payment over the past year, finds a survey by the Reserve Bank of Australia (RBA), the country's central bank. Crypto is the third-most recognized alternative payment method, preceded by the 'buy now pay later' services and 'tap and go' mobile payments, but it's the least-used alternative method, says the study.
Zimbabwe has set out to partner up with local fintech professionals, aiming to create its own gold-backed digital token, with the government backing up the entire process, reports The Star. The government hasn't officially confirmed this information, but the CEO of Apollo Fintech, Stephen McCullah, confirmed it in a Twitter post.
Exchanges news
Japanese crypto exchanges bitFlyer and TaoTao have talked about their plans for the future, with both set to push ahead with expansion efforts in the months ahead. Per an interview with Japanese media outlet Coinpost, TaoTao, which is operated by Yahoo Japan, says it is in talks with Binance about a possible cooperation deal and is focusing primarily on domestic investors. bitFlyer, meanwhile, is pushing ahead with global expansion plans in Europe and the United States.
South Korea's leading crypto exchanges, such as Bithumb and Upbit, have seen earnings fall sharply. Per Newsway, earnings were down sharply on last year, with low trading volumes also posted. Major exchanges have suffered net profit falls of up to 93%. The news outlet states that smaller exchanges could be faring even worse, with an industry insider stating, "Small and medium-sized exchanges have experienced more seriously slumps [in volume and profits] than larger platforms."
South Korean crypto trading platform Aprobit has signed a deal with Samsung's insurance arm, Samsung Fire & Marine Insurance. Per Law Issue, the deal will allow the platform to "protect" its investors in the event of a data breach. As previously reported, South Korean exchanges have traditionally struggled to find insurers willing to offer comprehensive coverage to crypto trading platforms in the event of a leak. The platform's CEO also stated that it had been working on obtaining security certification.
Regulation news
The self-regulatory Japanese Virtual Currency Exchange Association(JVCEA) has called for public input on 44 items ahead of a fresh set of guidelines for its members. The new guidelines will contain provisions pertaining to a number of matters, ranging from management-related issues to technology, coin listing and more. The JVCEA, whose first-level members include all of the country's licensed crypto trading platforms, says it will change its guidelines to reflect recently announced legal changes.
Coronavirus news
BitBay, a Central and Eastern Europe-focused crypto exchange, said it donated PLN 100,000 (USD 23,680) on March 17 to the Provincial Specialist Hospital Megrez Sp. z o. o. in Tychy, Poland, which is currently an infectious diseases hospital. Per the announcement, the funds will be used to buy the necessary equipment and sanitary supplies for doctors' and medical staff's protection. BitBay also runs a fundraiser for the TVS Foundation, which has so far raised USD 2,144 in cryptocurrencies and Polish Zloty. The fundraiser will last until April 2, and the funds will be used to purchase equipment for the isolation wards and necessary supplies for medical staff and hospital employees in the Śląskie Voivodeship.
Career news
Ripple, a California-based blockchain company focusing on the payments technologies, has appointed Kelvin Lee as Head of Southeast Asia, based in Singapore, with the task to oversee the expansion of Ripple across the region, states the emailed press release. Lee previously held positions in companies such as Mastercard, Visa, and FIS, and he's bringing with him knowledge in financial payments (B2B, B2C, C2B, P2P, and national payment networks), fraud and risk management, data solutions and online mobile banking solutions, Ripple says.