Make and Accept Online Bitcoin Payments With Biwse.com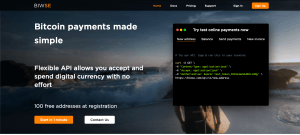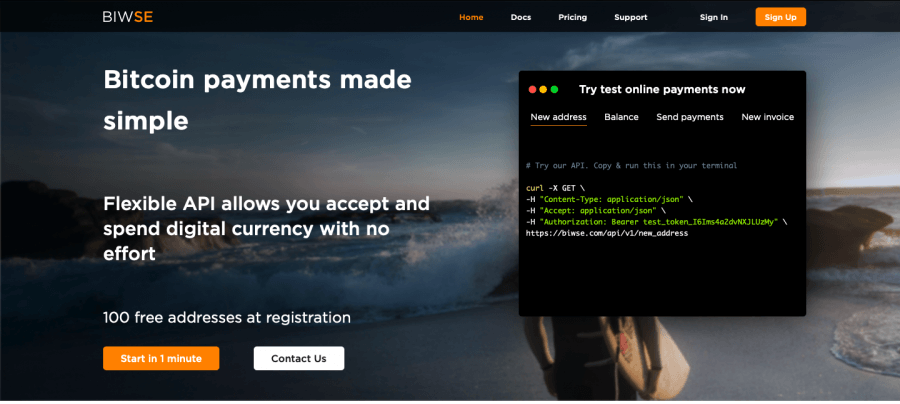 Disclaimer: The text below is a press release that was not written by Cryptonews.com.
_____________________________________________________________________________
MAKE AND ACCEPT ONLINE BITCOIN PAYMENTS WITH BIWSE.COM
The new cryptocurrency payment processor BIWSE provides the customer with an opportunity to send and receive payments in cryptocurrency from any place in the world. Lower cost of usage and more reliable documentation make the system attractive for both business and personal use.
BIWSE.COM is a payment gateway platform for blockchain payments. The purpose of this processing service is to make it possible to pay or accept payment for online purchases in cryptocurrency. It works on the principle of similar existing services for the reception and payment of bitcoin: the user receives an API key for a bitcoin wallet, through which operations are subsequently carried out to receive and send payments in cryptocurrency.
For a common user, the BIWSE service looks very simple. After a quick registration, you will be offered to create an application, in other words – a wallet. The system automatically creates a test token on application page. With it, you can generate test results or check how the platform works in practice and make sure that it is easy to use. The next thing to be done is simple – to begin working not with the test data, but with your current payments.
One of the important advantages of the platform is the relatively low cost of using its services. In addition, the focus on customer requests is vividly manifested in the tariff plans. Depending on the number of possible addresses to generate, BIWSE offers different wallet plans. At the moment there are 6 different plans: from 100 addresses to unlimited quantity. This diversity serves as a confirmation of the pricing policy of the service, as they are designed to satisfy the request of any scale without overpaying for the unused amount of addresses.
Cyptocurrency payment processor BIWSE is a convenient low-cost platform focused on the needs of both small and medium-sized businesses and personal use. The system is easy to use, has transparent documentation and ready to help you expand online payment options and ways of dealing with bitcoin.