Mainstream Media Hails Bitcoin as Safe Haven Amidst Market Turmoil
While global financial markets are in the midst of a massive turmoil, with the U.S. S&P 500 stock market index selling off more than 3%, even the mainstream media are starting to pay attention to potential bitcoin's safe-haven properties.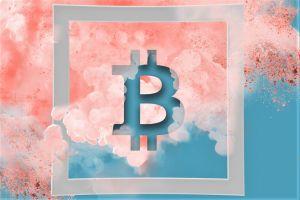 Source: iStock/Man at Work
Several major media outlets, ranging from Bloomberg to CNBC and Yahoo Finance, are now lifting the possibility that the number one cryptocurrency could be a real hedge against currency risks and financial turmoil. However, even some crypto industry players are not quick to agree.
At pixel time (14:14 UTC), bitcoin trades at c. USD 11,785 or almost the same as 24 hours ago and is up by 23% in the past week. Earlier today, it even surpassed USD 12,200 before dropping almost 4% in an hour.
Bitcoin "an unlikely sanctuary"
As the leading German newspaper Die Welt noted on Monday, the current market rout has lifted both bitcoin and more traditional safe haven assets like gold to higher levels. Gold, it noted, has experienced its strongest rally this year since 2016, with a year-to-date rise of 17%.
The newspaper further said that the rally has been much stronger for bitcoin, which some investors now consider "a digital version of the precious metal." Both gold and bitcoin have "accelerated as monetary policymakers push interest rates deeper and deeper into negative territory," the commentary by the newspaper's financial editor noted.
Meanwhile, according to Bloomberg, bitcoin has "morphed into an unlikely sanctuary" as investors are searching for safety for their money. The financial media outlet further pointed out that the relationship between bitcoin and the S&P 500 Index recently has become inverse, with bitcoin rallying whenever there is turbulence in the traditional financial markets.
"When markets are calm and rallying, then bitcoin sort of falls by the wayside, but every time we see turbulence in the market and it starts to sell off, you see bitcoin and other safe-haven assets rally," Brad Bechtel, head of foreign exchange at Jeffries LLC, told Bloomberg.
______
Bloomberg Intelligence's Mike McGlone examines the recent trends in crude oil, the Russell 2000 Index, gold and Bitcoin.
______
Speaking with Yahoo Finance, chief investment officer at Hayman Capital Management Kyle Bass claimed that trade tensions between the U.S. and China has provided firm support for the recent bitcoin rally:
"If you're in Asia and China and you're in a closed currency system, or if you're in Hong Kong and you can't seem to get a big conversion of Hong Kong dollars to U.S. dollars what are you going to buy," he asked, before answering "you're going to buy gold, you're going to buy bitcoin, you're going to do whatever you can to get your money out of your regime that's falling."
In times of market fluctuations, investors tend to move small proportions of their portfolios to bitcoin, Marcus Swanepoel, CEO of London-based cryptocurrency platform Luno, told Reuters. But driving bitcoin's moves is less its safe haven characteristics than its potential for outsize gains, he added.
Theories and empirical data
According to Jake Chervinsky, general counsel at Compound Finance, "bitcoin is doing exactly what it's designed for," given recent interest rate cuts, currency devaluations, and stock market sell-offs.
"We are now at a point where I would argue that it is irresponsible for an investor to have 0% exposure to the digital currency in their portfolio," added Morgan Creek Digital co-founder Anthony Pompliano.
However, crypto market analysis firm Coin Metrics claims that empirical data supporting the safe haven narrative is mixed, as, with a few exceptions, bitcoin remained unresponsive to macroeconomic surprises. For example, there was no increase in bitcoin trading volume around meetings of the Federal Reserve, the U.S. central bank, and the price remained unresponsive.
"Testing this theory [bitcoin as a safe haven] using empirical data is difficult because of the number of confounding variables at play that can affect price," they stressed.
Also, not everyone agrees that the bitcoin rally yesterday was fueled by the fact that China let the yuan tumble beyond the key 7-per-dollar level for the first time in more than a decade. Dovey Wan, founding partner of crypto investment firm Primitive Ventures, says that the rally was likely not driven by Chinese buying, given that "bitcoin is trading at a negative premium in Chinese centric exchanges like Huobi and Okex," and that "RMB denominated OTC price is now at 1% premium, within its normal range since the bull."
Moreover, as reported, Tom Maxon, Head of U.S. Operations at CoolBitX, a blockchain security company, believes that the rally has less to do with macro conditions and more with whales taking advantage of the market momentum.
However, while no one knows how both traditional and crypto market will act in the future, some observers stress that things are getting serious in the world economy.
"We may well be at the most dangerous financial moment since the 2009 Financial Crisis with current developments between the U.S. and China," former U.S. Treasury Secretary Lawrence Summers wrote on Monday in a warning to his Twitter followers, while adding in a separate tweet that "Markets are now suggesting the highest risk of recession since 2011."
_____
Read more: What a Possible Global Recession Could Mean for Crypto
---