Lysin Finance Set to Introduce Its Stablecoin and Commence Token Pre-Sale
Disclaimer: The text below is a press release that is not part of Cryptonews.com editorial content.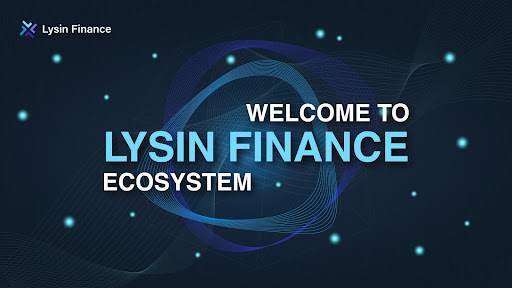 Lysin Finance is thrilled to unveil Erinzi (ENZ) and Lirum (LIR), crafted to enhance the value within the cryptocurrency sphere. The protocol aspires to instill equilibrium in the industry by administering a stablecoin linked to the worth of traditional currency, while employing smart contracts for managing ENZ and LIR equilibrium.
Lysin Finance's objective is to render investment opportunities available to all via the forthcoming pre-sale occasion and token debut. Through these pioneering advancements, they are taking considerable steps in tapping into the possibilities of decentralized finance using their paramount reserve currency.
The Upcoming Pre-Sale and Token Launch
The Erinzi Ecosystem represents a groundbreaking stablecoin platform, providing users with a safe environment for storage, exchange, and transactions involving digital assets.
The team is delighted to present the inaugural stablecoin supported by a mathematically provable protocol, as well as Lirum reserve token guaranteeing unmatched price stability. This stablecoin is pegged to the US dollar, fostering enhanced stability and confidence for users.
The impending pre-sale and token introduction offer of Lirum the Reserve Token is a thrilling chance for users to partake in this revolutionary endeavor. The LIR pre-sale is just on the horizon, and the team's social media channels will keep users informed about its launch specifics.
Lirum is a decentralized reserve management token developed by Lysin Finance. It is designed to allow users to earn by contributing to the maintenance of the Erinzi stablecoin ($ENZ) peg. Lirum functions as a reserve coin, providing stability and reliability to the ENZ platform. It also allows for greater transparency, decentralization, and user control over their assets. Lirum is set to have its pre-sale event starting on May 1st, 2023.
The Lysin Finance team takes pride in spearheading this innovation, offering users a cutting-edge, dependable platform to address their crypto-asset requirements.
Investors are progressively turning their attention to the project, with the initial pre-sale day set for May 1st. Browse their website to discover more about the Erinzi Ecosystem and the ways in which anyone can become involved in this exhilarating new undertaking.
The Team's Mission and Vision
Lysin Finance harnesses the potential of blockchain, AI, and DeFi to uplift underprivileged communities, endeavoring to build a fairer world with inventive solutions that foster financial inclusivity and stimulate economic expansion.
As a leading decentralized finance entity, its paramount objective is to deliver secure, cost-effective, and accessible financial services to all. They strive to establish a decentralized, transparent, and equitable financial ecosystem that advantages every individual, irrespective of their origins.
At Lysin Finance, the conviction is that an AI-driven stablecoin can furnish dependable repositories of value and means of exchange for all, ultimately facilitating a more stable and approachable financial infrastructure.
The creators of Lysin Finance are fervent about enhancing lives worldwide and shaping a fairer and more affluent future. They are dedicated to employing their proficiency in DeFi to actualize this vision, utilizing their abilities and insight to propel innovation and favorable transformation in the financial realm. Embark with us on this expedition towards a luminous future for everyone.
About Lysin Finance
Lysin Finance, a prominent DeFi firm, offers stablecoins, DeFi products, and services. The team is devoted to maintaining a position at the vanguard of technology, applying state-of-the-art blockchain and artificial intelligence to guarantee users possess full authority over their assets.
The project's stablecoin (ENZ) and reserve coin (LIR) run on the Ethereum network, providing users with protection against volatility through a stable USD-pegged currency.
The forthcoming pre-sale occasion and token introduction present a thrilling opportunity for users to acquire $LIR tokens and obtain entry to this user-centric platform. Lysin Finance is enthusiastic about partaking in this fresh epoch of digital assets and granting users access to its inventive ecosystem.
To remain informed about the most recent project news and advancements, make sure to visit Lysin Finance's website and follow their social media channels provided below. Accompany us on this exhilarating voyage towards a fairer and more approachable financial future for everyone.
---