Love Hate Inu Price Prediction 2023 – 2030
Disclosure: Crypto is a high-risk asset class. This article is provided for informational purposes and does not constitute investment advice. By using this website, you agree to our terms and conditions. We may utilise affiliate links within our content, and receive commission.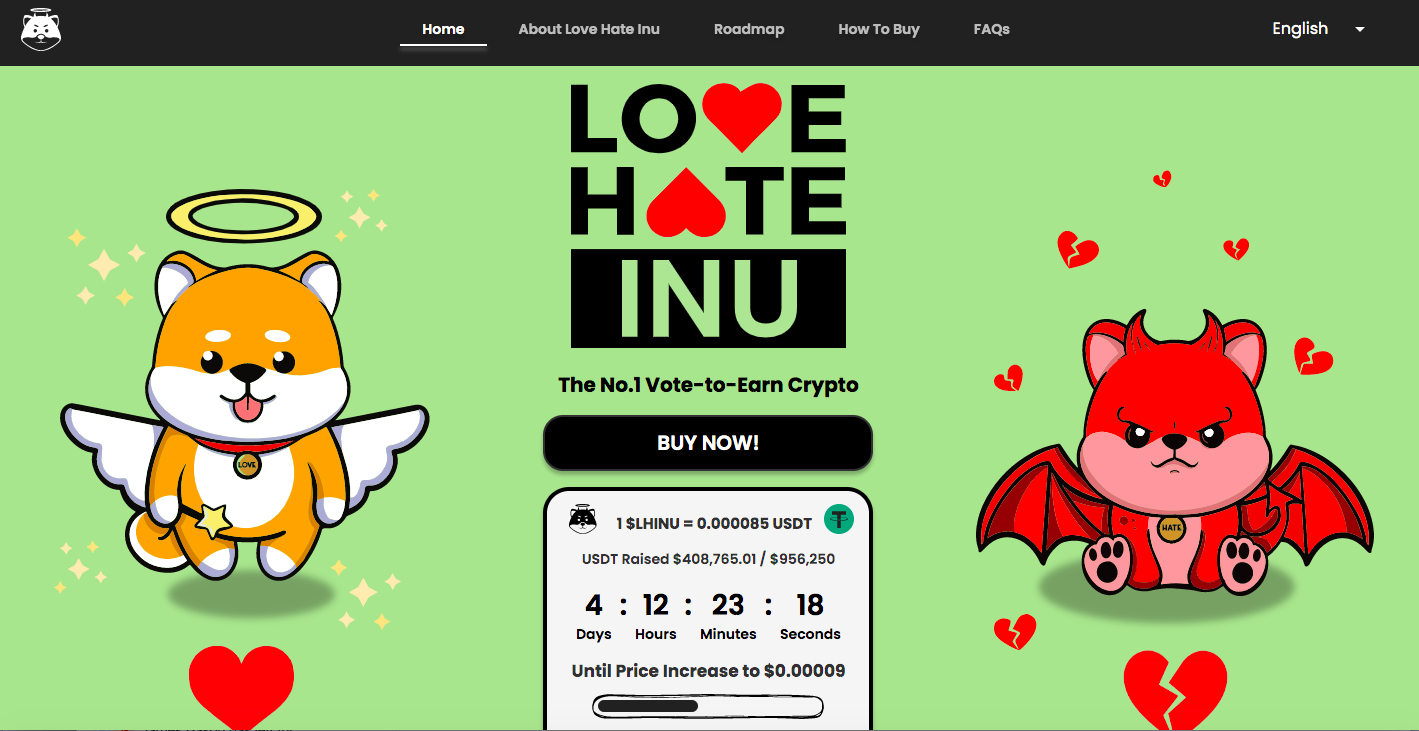 Disclaimer: The Industry Talk section features insights by crypto industry players and is not a part of the editorial content of Cryptonews.com.
Having already raised more than $400,000 in just a few days since its presale launch, Love Hate Inu has become one of the most popular cryptos in 2023. This Love Hate Inu price prediction guide will analyze the potential price for the $LHINU token for 2023 – 2030. 
By going through the recent presale developments of Love Hate Inu along with the multiple use cases it provides as a vote-to-earn cryptocurrency, we explain how this token can offer huge growth in the long term. 
Love Hate Inu Price Prediction – Summarized
Before taking an in-depth look at the Love Hate Inu price prediction, we quickly summarize our forecasts in the section below: 
End of 2023 – In 2023, $LHINU will complete its presale and be listed on exchanges. We expect the token to reach a high of $0.000725 by the end of the year. 
End of 2024 – As the staking mechanisms and platform features slowly release by the end of 2023, Love Hate Inu will likely increase in demand. The token can reach a price of $0.001 by 2024. 
End of 2025 – As the overall markets recover in the next few years, Love Hate Inu could trade further upwards. We predict a high of $0.005 for this cryptocurrency in 2025.
End of 2030 – Love Hate Inu has the potential to become one of the hottest crypto assets in the long term. As a result, we predict a 2030 price of $0.05 for $LHINU. 
Love Hate Inu Price History
Love Hate Inu is a vote-to-earn cryptocurrency platform allowing users to leverage tokens to vote on several polls. Investors can participate in these polls by staking $LHINU, the native cryptocurrency of the platform. 
Love Hate Inu is built on the Ethereum blockchain and rewards all users with additional $LHINU tokens for taking part in their polls. $LHINU is an ERC-20 token that can be purchased during its ongoing presale. 
Tokenomics
According to the Love Hate Inu whitepaper, there is a maximum supply of 100 billion tokens. By allocating 900 million tokens for the presale, the platform is allowing all interested users to join this community at the earliest stage possible.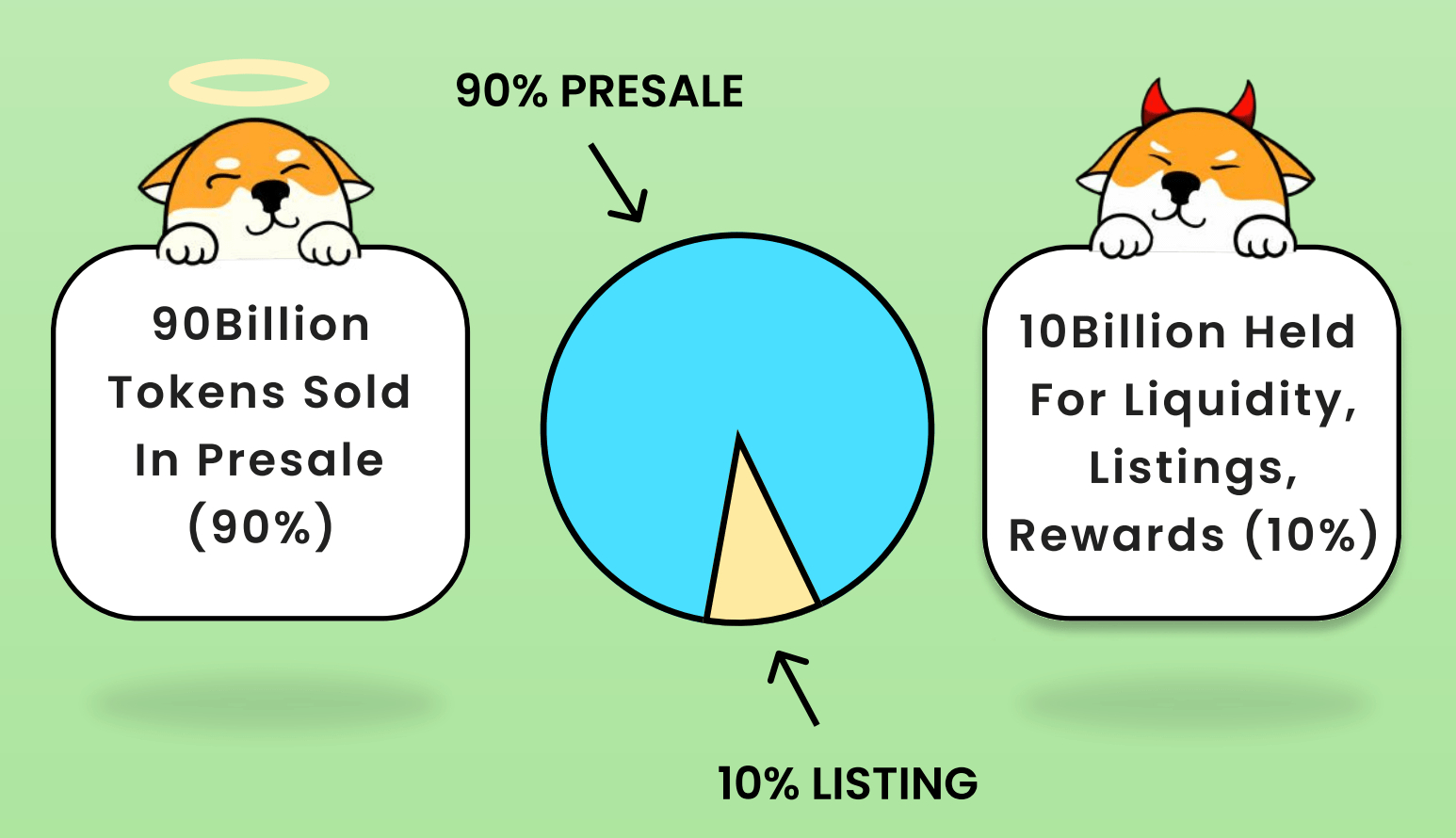 The low token supply also makes this is a deflationary cryptocurrency, which can help increase the demand in the long term. The supply is far less than meme tokens such as Shiba Inu or Dogecoin. The remaining 10% of the token supply has been reserved for future exchange listings. 
Love Hate Inu Presale 
In March 2023, Love Hate Inu began its token presale. The presale will consist of eight rounds, each of which will allocate 11.25 billion tokens. One of the best penny cryptos, $LHINU, is priced at $0.000085 during its first presale round. 
By the final presale round, the price of $LHINU will rise to $0.000145, which is a 70.5% price hike. Thus, early investors have the opportunity to purchase the token for a lower price before the exchange listing takes place in Q2 2023. 
This popular cryptocurrency has proven to be one of the best crypto presales in 2023, having already raised over $400K in less than one week. Once the total amount raised crosses $956K, the price of $LHINU will jump to $0.00009.  The total presale hard cap is set at $10.068 million. 
To stay informed with all the presale and project updates, follow the Love Hate Inu Telegram channel. 
| | |
| --- | --- |
| Presale Start Date | March 7th 2023 |
| Accepted Payment Methods | ETH, USDT, Credit/Debit Card |
| Blockchain | Ethereum |
| Minimum Investment | 10 LHINU ($0.00085) |
| Maximum Investment | N/A |
Love Hate Inu Price History: Summarized
$LHINU has a total supply of 100 billion tokens – 90% of which are being set aside for its presale round. 
There will be eight presale rounds, each of which will allocate 11.25 billion $LHINU tokens. 
Currently, on the first presale round, $LHINU is priced at just $0.000085 per token. The price will eventually jump to $0.000145 by the final round. 
Love Hate Inu has already raised more than $400K since the start of the presale. The hard cap for this presale is $10.068 million.
Love Hate Inu Price Prediction 2023
In 2023, we expect Love Hate Inu's native token to increase in popularity. In just a matter of days, this new crypto platform has raised more than $400K through the presale. Furthermore, the token is gaining popularity on Twitter and other social media platforms.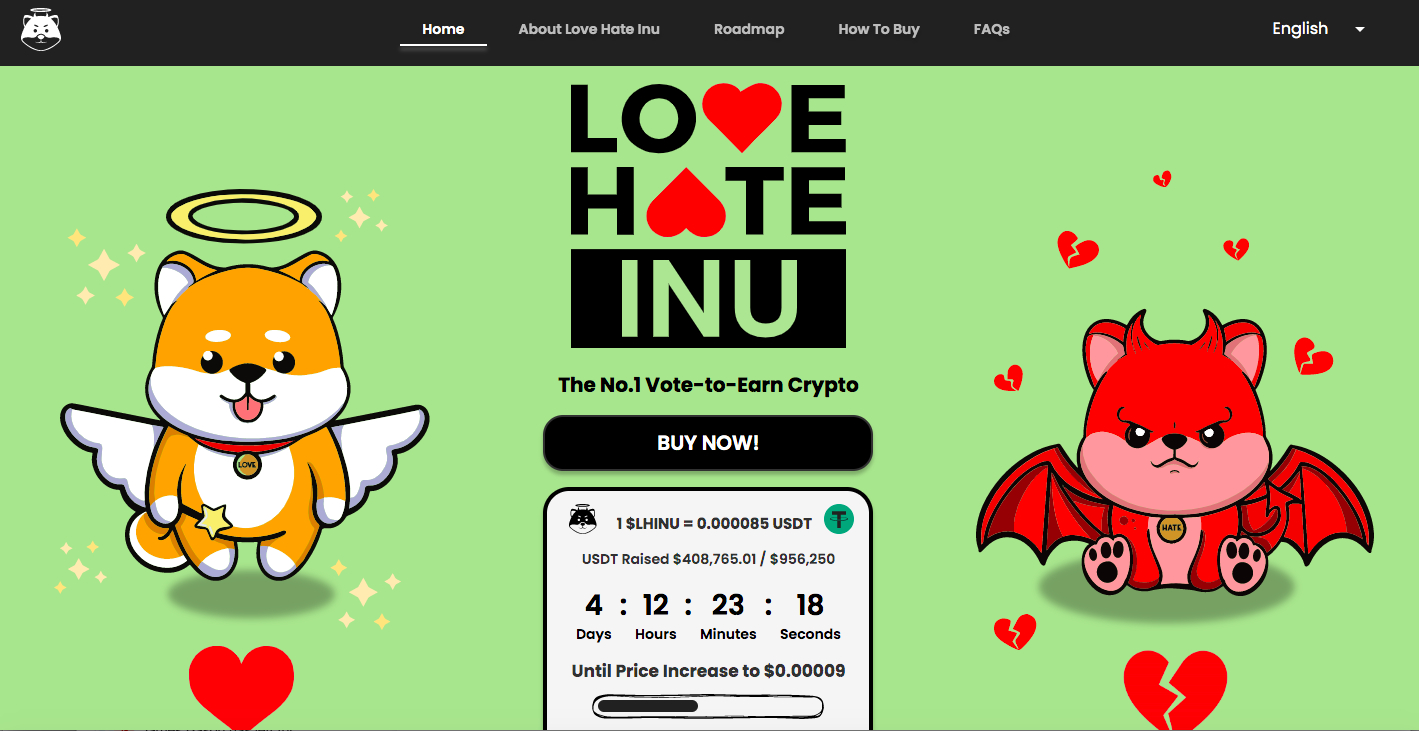 Since we are still at the beginning of Love Hate Inu's ICO (Initial Coin Offering) phase, there is a long way to go before the token lists on exchanges. With the $LHINU price expected to reach $0.000145 by the end of the presale, stage one investors can benefit from a 70.5% lower price. 
In the past, we have seen other meme coins, such as Tamadoge (TAMA), which has offered nearly 20x returns after being listed on exchanges. The Love Hate Inu roadmap mentions that $LHINU is expected to be listed by Q2 2023. 
As the remaining 10% of tokens are made available for the exchange listing, Love Hate Inu has the potential to become one of the fastest growing cryptocurrency assets in 2023. By the end of the year, we expect to see $LHINU trade between the $0.000145 to $0.000725 range. 
Love Hate Inu Price Prediction 2024
By the start of 2024, Love Hate Inu's ecosystem will have implemented multiple platform updates, which could help build more traction. For example, the staking platform is expected to be launched by Q3 2023. 
Once this goes live, we will see more $LHINU tokens be locked, which can help limit the regular trading of the coin. Moreover, the platform is working to conduct new partnership agreements and release the voting platform and management dashboard.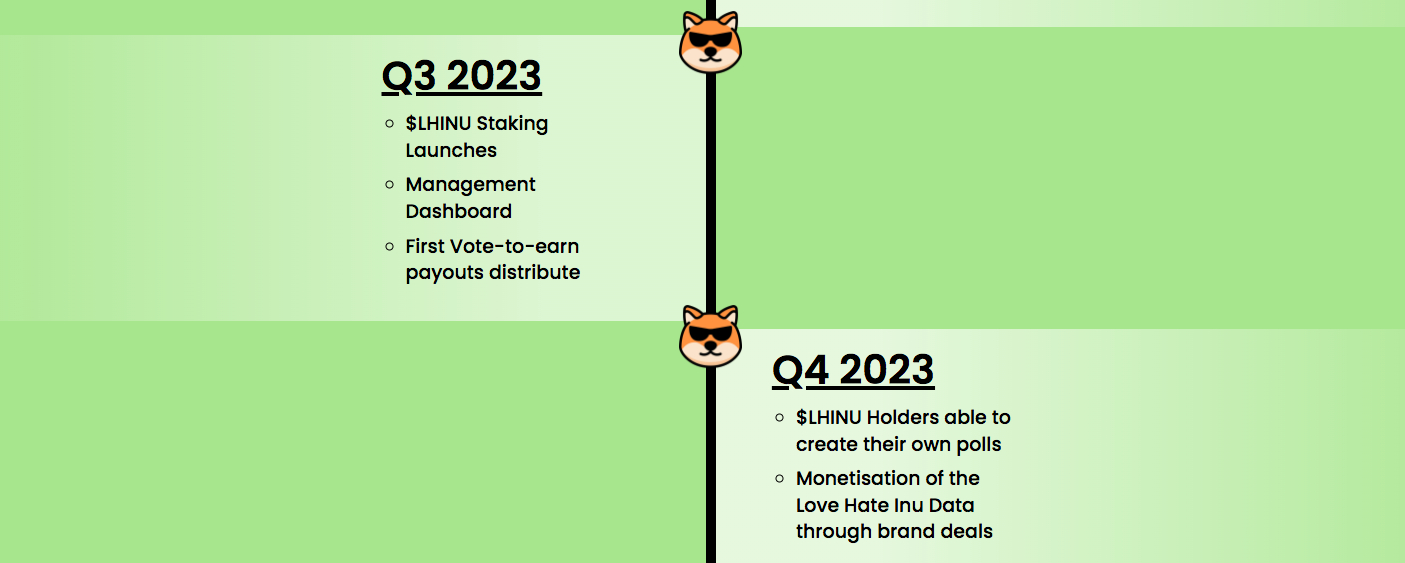 By Q4 2023, users can monetize their time on the Love Hate Inu platform by using tokens to participate in polls. Notably, each user is rewarded with $LHINU tokens for participating in various polls. Users will also be able to create polls and engage with the community. 
As Love Hate Inu's platform dishes out all its features, we expect the crypto to explode. By the end of 2023, $LHINU has the potential to reach a price of $0.001, which equates to nearly a 6x price jump from the exchange listing levels.  
Love Hate Inu Price Prediction 2025
While new cryptocurrency tokens may offer huge returns in the first few years, many slide off due to the limited utility they offer. Love Hate Inu is an exception among the various meme tokens due to the use cases it provides. 
Firstly, the token is required to be staked for users to gain participation within the voting ecosystem. As mentioned above, members are rewarded simply for voting in the polls. Thus, investors have a reason to join this crypto platform if they wish to earn rewards. 
The price performance of Love Hate Inu may also depend on the overall crypto market sentiment. The crypto markets have been bearish in the past few years as Bitcoin and Ethereum have corrected throughout 2022. 
However, Love Hate Inu has gotten off to a great start in its presale, despite the sideways movement being experienced among the best cryptos in the space. Our minimum price prediction for 2025 is $0.001, while we believe that $LHINU can reach a high of $0.005 by this time. 
Love Hate Inu Price Prediction 2030
For Love Hate Inu to offer profitable returns in the long term, it will be vital for the vote-to-earn ecosystem to offer enough rewards and use cases to sustain itself. While it is difficult to predict the platform's outlook since it is still in its early stages, Love Hate Inu is already gaining popularity.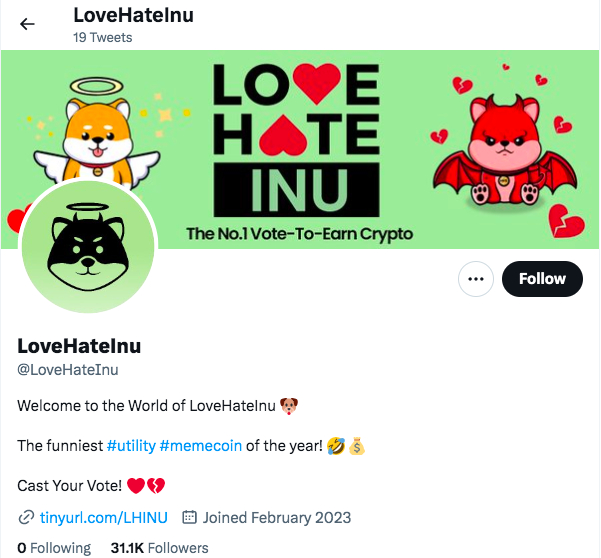 Within a few weeks, Love Hate Inu garnered a Twitter following of more than 30K. The token has also been considered one of the top new tokens by crypto influencers such as Jacob Crypto Bury, who has more than 11K YouTube subscribers. 
Thus, we consider Love Hate Inu as one of the best long term crypto projects. By the end of the decade, $LHINU has the potential to reach a price of $0.5, with a minimum price target of $0.009.
Possible Highs and Lows of Love Hate Inu
The table below summarizes our Love Hate Inu price predictions for 2023 to 2030. 
| | | |
| --- | --- | --- |
| Year | Potential High | Potential Low |
| 2023 | $0.000725 | $0.000145 |
| 2024 | $0.001 | $0.0009 |
| 2025 | $0.005 | $0.001 |
| 2030 | $0.05 | $0.009 |
What Is the Love Hate Inu Crypto?
Love Hate Inu is the world's first blockchain-based online voting platform. Built on the Ethereum network, this crypto project looks to leverage cryptocurrency to facilitate an online community where people can discuss and debate global topics. 
On Love Hate Inu, users can cast their votes on sports, entertainment, politics, and even social issues. To participate in this platform, Love Hate Inu will let investors stake $LHINU tokens on the ecosystem to access voting rights. According to the whitepaper, the votes can be placed through Love Hate Inu's user interface platform.

In Q4 2023, the project will launch the vote submission platform. This will allow users to hold and create their own voting polls. However, the creator of the poll is required to distribute the tokens to participants. Finally, there is also a management dashboard through which the platform ensures that votes are conducted in a safe manner. 
Love Hate Inu uses a real-time staking mechanism to ensure there is no chance of spamming or manipulation among the polls. Since the votes are being casted by leveraging $LHINU tokens, the voters anonymity remains protected. 
While $LHINU has already gotten of to a flying start since the presale went live, Love Hate Inu aims to enter a growing market. An article by Business Research Company stated that the global online survey software market grew to $3.2 billion in 2023, as compared to a size of $2.79 billion in the previous year. 
This market size is expected to nearly double to $5.69 billion by 2027. As Love Hate Inu is the only crypto-based player in this market, we can see the platform grow at a rapid rate in the coming years. 
What Affects the Value of Love Hate Inu
In the sections below, we will discuss some of the factors that may affect the value of Love Hate Inu's cryptocurrency: 
Low Supply 
LHINU has a total supply of just 100 billion tokens. This is far lesser than popular meme tokens such as Shiba Inu, which has over 500 trillion coins in circulation. Similar to popular cryptos like Bitcoin, a lower supply can often lead to increased demand and push the price upwards. 
Love Hate Inu's integration of the staking mechanism could further help this cryptocurrency increase its demand since fewer coins will be in circulation. The platform has also decided to release 90% of its supply through the presale. This way, there is a greater chance for interested members who care about the project to be a part of the community from the get-go. 
Ongoing Presale 
A great start to the presale is crucial to cement the future of a token. While Love Hate Inu's hard cap target of more than $10 million may seem ambitious, it has already collected more than $400K in just a few days. 
Still in the first presale stage, $LHINU is being made available through eight rounds. Those who believe in this platform's long-term success can buy the token before it sells out on presale. 
Upcoming Exchange Listing
One important factor determining $LHINU's value is the upcoming exchange listing. While we are still in the early stages of the presale, Love Hate Inu is looking to list this crypto by Q2 2023. There is no news of the exchanges on which $LHINU will be listed, but its presale success may help make it one of the best IEO cryptos in 2023.
If $LHINU does end up being listed on some of the top crypto trading platforms, including Binance, the platform will be accessible to millions of people from all over the world. 
Is Love Hate Inu the Best Crypto to Buy in 2023?
While it is difficult to predict whether Love Hate Inu will keep delivering as the year progresses, its current presale performance and multiple platform features make it a promising project to watch. 
Firstly, let's talk about Love Hate Inu's recent presale performance. After launching just a few days ago, $LHINU has raised more than $400K and is still on round one of the presale. Looking at the speed at which the coin is selling out, it is possible that Love Hate Inu will meet its presale hard cap targets. 
If the token does sell out, there is the growing possibility that Love Hate Inu will conduct a stellar exchange listing as well. Simultaneously, this token is also making waves on social media, as it is growing it's Twitter followers count and is being talked about by famous crypto YouTube channels. 
Most importantly, the hype behind Love Hate Inu is not based on its meme attributes. The token will be used to gain actual value in the online voting ecosystem. The early investors will have the chance to stake $LHINU within the platform, share their opinions and earn more tokens. 
The roadmap also gives interested users more clarity about this project. The Love Hate Inu website mentions the expected launch dates for the staking mechanism, the voting algorithm, and much more. Furthermore, a demo version of the voting algorithm will be released in the coming months. 
For all these reasons, we believe that Love Hate Inu may be a good investment for the future. 
How To Buy Love Hate Inu
All investors can go through this platform and make a well-informed decision on whether to invest in $LHINU. The sections below show users how to buy the Love Hate Inu token right now: 
Step 1: Create a Crypto Wallet 
The Love Hate Inu token presale can be accessed with a crypto wallet.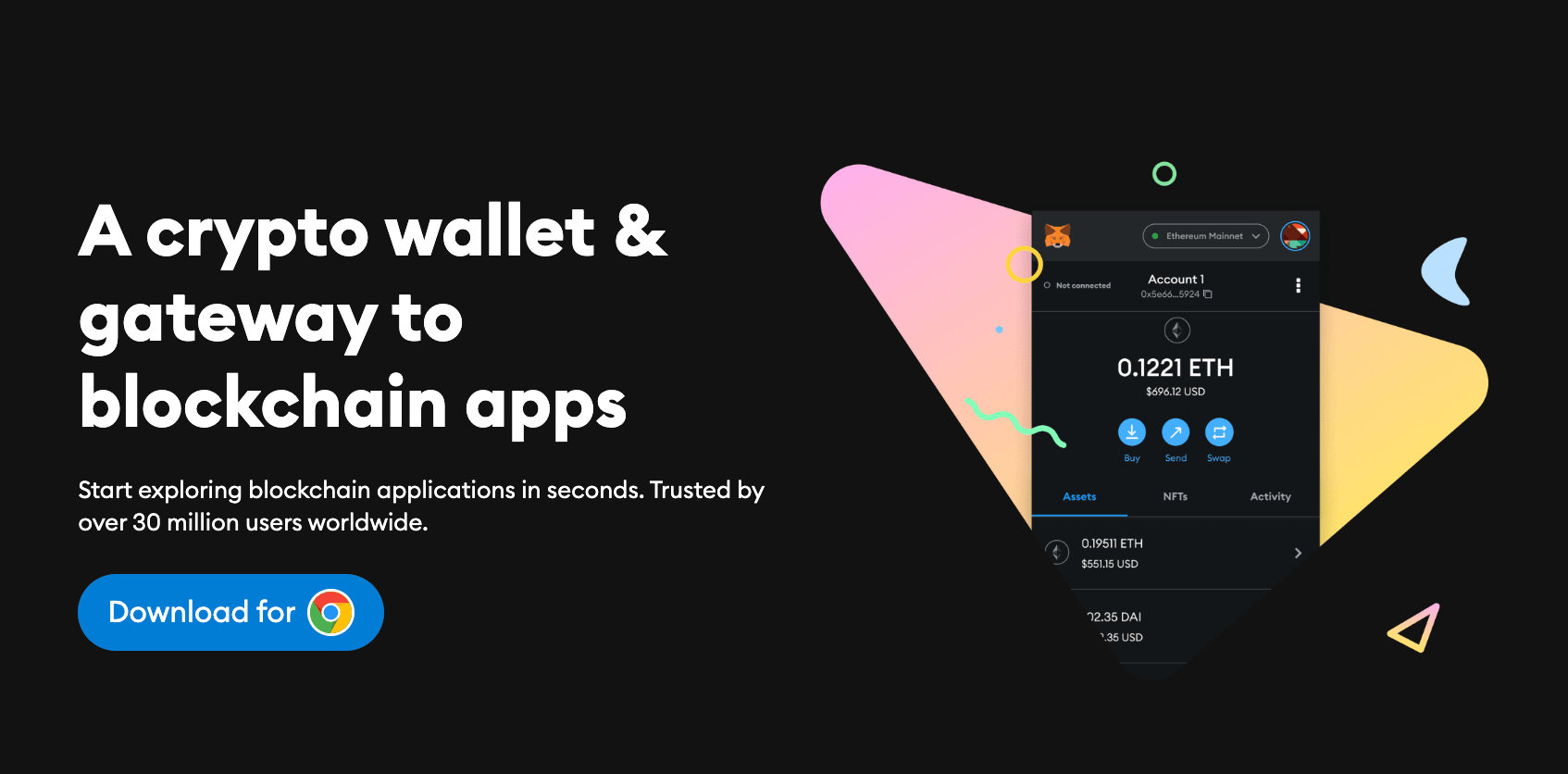 The platform supports two popular wallet options – MetaMask and Wallet Connect. If you do not have a crypto wallet, download your preferred pick. 
Step 2: Purchase Ethereum or USDT
An ERC-20 token, $LHINU, can be purchased with other compatible tokens, including Ethereum (ETH) or Tether (USDT). Purchase one of these assets from a crypto trading platform of your choice and transfer the holdings to your cryptocurrency wallet. 
Step 3: Connect to the Presale Platform 
After your crypto wallet is set up, visit the Love Hate Inu presale website. Click on the 'Buy Now' sign and select the crypto wallet.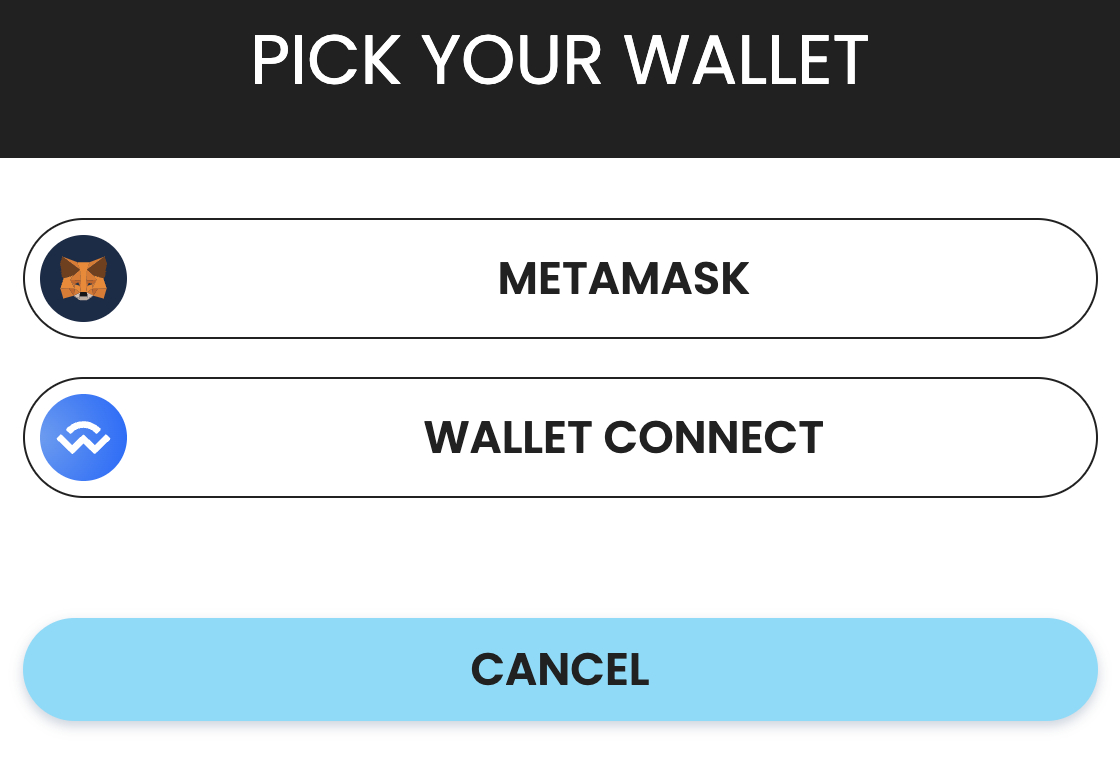 Follow the on-screen instructions to connect the wallet with the presale. 
Step 4: Purchase $LHINU 
After the wallet is connected, users can purchase the tokens with ETH/USDT. Select either 'Buy $LHINU with ETH/USDT' and enter the amount you wish to purchase.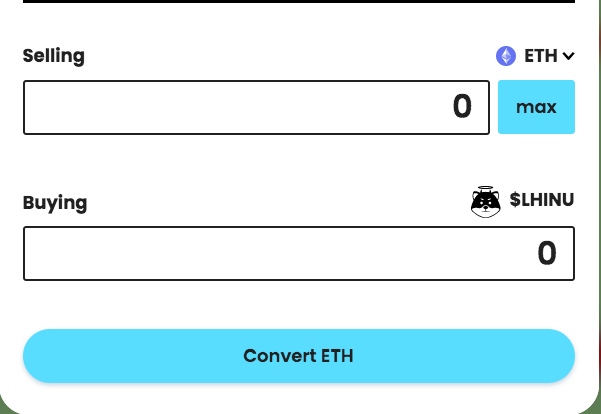 You must buy at least 10 $LHINU ($0.00085 at the time of writing). Click on 'Convert' to finish the transaction. 
Step 5: Claim $LHINU
Presale investors will only be able to claim their tokens after the Love Hate Inu presale ends. Head back to the website once the presale ends to collect your holdings. 
Best Place To Buy Cryptocurrencies
Binance is a leading crypto exchange renowned for its extensive trading options and massive user base. With over 160 million customers globally, it has the largest 24-hour trading volume in both spot and derivatives markets among crypto exchanges.
The platform's versatility extends beyond basic spot trading. It allows peer-to-peer transactions, allowing users to engage directly with each other. The platform also offers advanced trading options like futures and options, catering to various investor needs.
Notably, Binance integrates trading bots and copy trading features, enabling users to automate their strategies or mimic the trades of successful investors.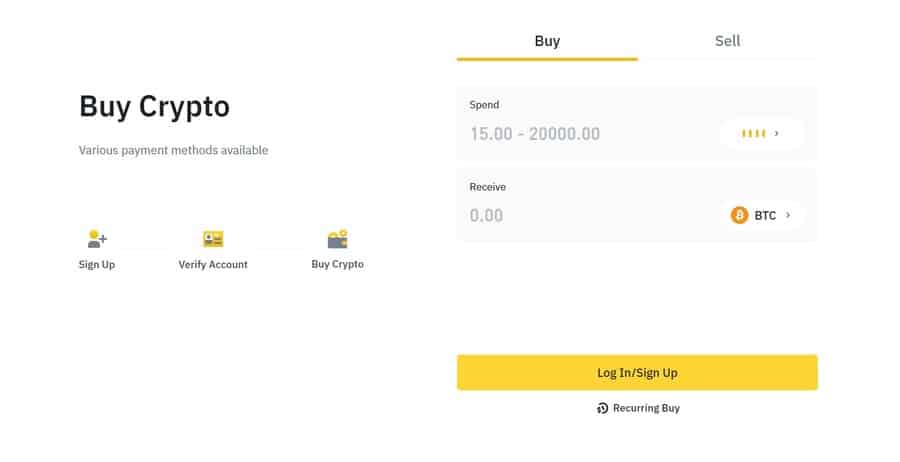 Binance's Earn program presents an attractive opportunity for users with dormant assets. It allows participants to stake their coins, offering up to 8.34% APR on stablecoins like USDT, but with varying risk profiles depending on the asset.
Additionally, Binance's trading fees are competitively low at 0.1% for both makers and takers. These fees can be further reduced by using Binance's native BNB coin for payments or by reaching a significant trading volume.
Binance also allows users to discover new cryptos through its token launch platform. Having already seen over 70 projects launch and raise over $100 million, this feature has attracted over 4 million participants. It provides a unique opportunity for users to invest in tokens before they hit the broader market, often leading to early investment advantages.
Don't invest unless you're prepared to lose all the money you invest. This is a high-risk investment and you should not expect to be protected if something goes wrong.
Conclusion
Our Love Hate Inu price prediction has analyzed the future $LHINU price for 2023 – 2030. We are bullish on this cryptocurrency for a variety of reasons. Firstly, $LHINU has already gotten a great start during the ongoing presale. Furthermore, the token has a low supply and can be staked to vote on Love Hate Inu's voting platform to earn rewards. 
As $LHINU prepares for its exchange listing in the coming months, the token may soar in valuation.  
FAQs
What is the Love Hate Inu Price prediction for 2023? 
After the token completes its presale, we expect $LHINU to increase in valuation after being listed. The token can reach a high of $0.000725 by the end of the year, equating to a 400% price jump from the listing price. 
What is the token supply of $LHINU? 
According to the project tokenomics, $LHINU has a maximum supply of 100 billion coins. 900 million tokens have been set aside for the presale, while the remaining 100 million have been reserved for exchange listings. 
What is the $LHINU price prediction for 2030? 
While Love Hate Inu is still a new project, it has the potential to soar in value throughout the decade. Along with the use cases it offers, Love Hate Inu is popular on Twitter and other social media platforms. $LHINU can reach a high of $0.05 by 2030.
---