Lost Bitcoin to Skyrocket Unless Investors Start Making Wills
A looming crypto inheritance crisis could lead to millions of tokens becoming irreparably lost if the findings of a new report prove to be true.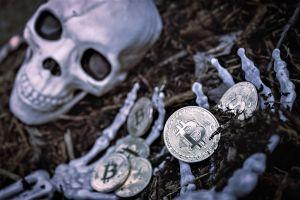 A whopping 89% of surveyed cryptocurrency investors said they, on some level, were concerned about losing their assets when they die, but less than a quarter said they had a firm plan for what would happen to their hard-earned crypto after their deaths, according to a recent study produced by the Cremation Institute.
And with millennials becoming an important driver for the crypto market, the issue of lost crypto might become much more serious in the years to come.
How investors worry about dying with their crypto assets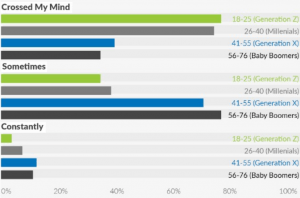 The report's authors wrote that "part of the equation comes down to a lack of services and little legislation covering estate planning and crypto assets."
Data in the report shows that millennial crypto holders (people aged 26 to 40) are five times more likely not to plan for the worst than Boomers, or those are aged 56 to 76.
A failure to redress the problem could result in billions of dollars' worth of bitcoin (BTC) and other tokens being lost. Coincover estimates that, to date, about BTC 4m (USD 37.6bn) has been lost.
That number could rise quickly as "Zoomers" get older if the data from the Cremation Institute survey indeed proves to be reflective of the biggest picture. The Cremation Institute interviewed some 1,150 participants aged between 19 and 73.
And although 32% of Americans say they have drawn up a will, according to 2020 research carried out by Caring.com, only 7% of crypto investors – who tend to be younger – say they have written a will that includes instructions about their crypto assets.
The Cremation Institute report's authors wrote,
"86% of Generation Xers and 94% of Baby Boomers impressively report having some sort of plan in place to ensure that their wealth is distributed amongst their family members. This is in contrast to the younger generations, who are much less likely to have a plan in place. Both Millennials (65%) and Generation Zers (41%) reported having some sort of plan in place."
Among those who have prepared "inheritance" plans that will allow their next of kin to access their crypto, 65% said they keep guidelines in their households, 17% saved them on PCs and 15% opted for USB drive-related solutions. Safety deposits were chosen by 2% of crypto investors with an "inheritance" plan, while 1% said they had other ideas.
But with awareness increasing around the potential risks of investing, the Cremation Institute forecasts that the coming years will see rapid growth in the AI crypto estate services market, allowing investors to secure their tokens with private keys in the event of their deaths.
Possible solutions such as a "dead man's switch," an automated program that could automatically transfer crypto wallet access to heirs based on users' death certificate records, might help concerned investors sleep better at night.
___
Learn more:
Casa Says They Have a Solution for the Bitcoin Inheritance Problem
FinalMessage - Last Resort Security For Your Crypto
Building a Cryptoasset Inheritance Plan
States Rush to Collect Abandoned Crypto
---