Looking to Improve Your Portfolio? Consider EOS, VC Spectra, and eCash
Disclosure: Crypto is a high-risk asset class. This article is provided for informational purposes and does not constitute investment advice. By using this website, you agree to our terms and conditions. We may utilise affiliate links within our content, and receive commission.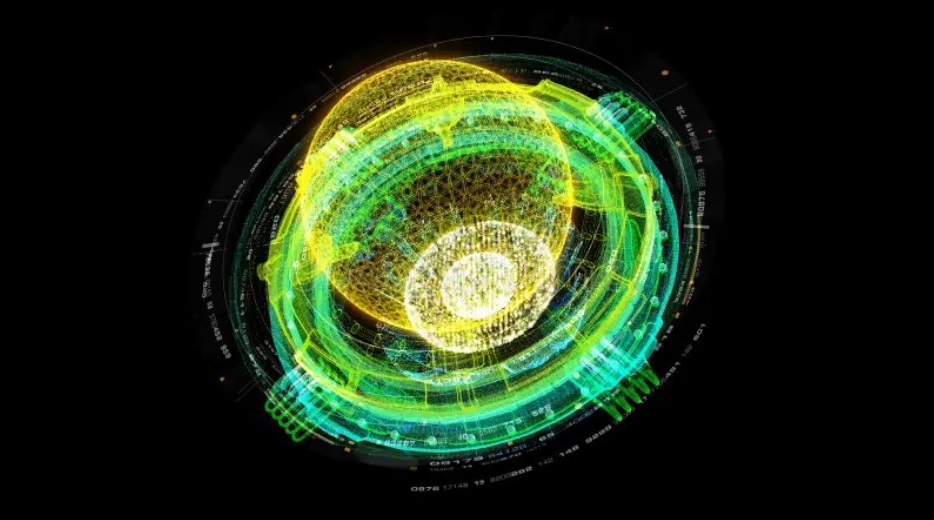 Are you searching for the best crypto to buy now and elevate your investment portfolio? Analysts say to look no further than these top altcoins that hold incredible potential: EOS (EOS), VC Spectra (SPCT), and eCash (XEC).
All three have been making waves in the cryptocurrency world, positioning themselves as some of the best ICO options for savvy investors. Let's find out the top choice to boost your portfolio in 2023 and beyond.
EOS (EOS) Granted Trading Approval By Japan: What's Next?
On October 19, the EOS Network Foundation made a significant announcement, revealing that EOS tokens would become available for trading on the Japanese exchange BitTrade starting in September.
This development was facilitated by the fact that EOS had received regulatory approval from Japan's crypto regulator, effectively opening the doors for EOS token trading against the Japanese Yen on licensed exchanges.
Following this news, EOS experienced a moderate 7.69% increase in value. The price of EOS crypto rose from $0.52 on October 19 to $0.56 on October 22.
However, these gains were short-lived as the EOS crypto price swiftly reversed course and started trending downwards, primarily due to broader market volatility. Between October 22 and October 23, the EOS crypto price dropped from $0.56 to $0.55, indicating a 1.78% decrease in EOS token value.
Despite this recent decline in value, optimistic projections are suggesting that EOS may enter a bullish trend if buyer support holds until it reaches a consolidation phase. Following that, a surge to $0.75 is very plausible by January 2024.
VC Spectra (SPCT) Stands As The Best ICO To Invest In This Year
VC Spectra (SPCT) has emerged as the frontrunner for the title of the best ICO to invest in this year, and there are several compelling reasons behind this recognition.
Firstly, the presale performance of VC Spectra has been nothing short of outstanding. Early investors in Stage 1 witnessed a remarkable 587.5% return on their investments as SPCT surged from an initial price of $0.008 in Stage 1 to $0.055 by Stage 4.
Moreover, the platform's commitment to inclusivity and accessibility makes it an attractive choice for both seasoned investors and newcomers to the crypto space. VC Spectra (SPCT) aims to provide an open and transparent investment environment with no minimum investment requirements or intermediaries.
The SPCT token, built on the Bitcoin blockchain, adheres to the BRC-20 standard and features a deflationary mechanism designed to reduce token circulation gradually. This deflationary aspect, combined with the platform's rigorous evaluation process, has contributed to its reputation as a promising ICO in 2023.
With the projected price of $0.080 by the end of the presale, VC Spectra demonstrates the potential to deliver substantial returns to its early investors. This, along with its impressive track record, positions VC Spectra (SPCT) as a standout ICO to watch this year.
eCash (XEC) Integrated With Paybutton: New Highs Incoming!
On October 16, Paybutton, a well-known payment platform, made a significant announcement about their collaboration with eCash (XEC) to simplify and enhance the process of accepting payments, donations, and tips in eCash (XEC) and other cryptocurrencies.
In response to this announcement, the price of eCash (XEC) experienced a brief but notable surge. eCash (XEC) rose by 14.84%, going from $0.00002405 on October 16 to $0.00002762 on October 22.
Furthermore, these recent developments related to eCash (XEC) have generated optimism among cryptocurrency analysts. Many are hopeful about the potential price recovery in eCash (XEC).
Some projections suggest that this altcoin's value could reach as high as $0.00006045 in 2024. Integrating eCash (XEC) with Paybutton is a catalyst that could drive broader adoption and practical use of eCash (XEC), making it one of the best cryptos to invest in 2023, alongside EOS (EOS) and VC Spectra (SPCT).
Learn more about VC Spectra (SPCT) and its presale:
---