Livepeer Up 252% in a Day After Grayscale Trust Launch
After US-based major cryptoasset investment firm Grayscale launched its new trusts, livepeer (LPT), the native digital currency for the Livepeer Network, became the hottest coin on the market, rallying more than 200% - significantly more than any other coin in the top 500 by market capitalization. Meanwhile, metrics on Livepeer's website show increase in adoption since last year.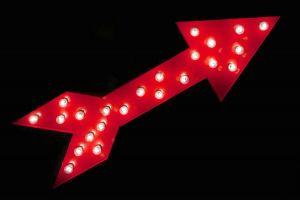 At 10:14 UTC, LPT, the 114th coin by market capitalization, is trading at USD 24.05 - after it jumped 252% in the past 24 hours. The price is also up by 501% in a month and 3,894% in a year.
Besides the price, per Coingecko, its volume since this rally's begun increased from USD 3.7m to the current USD 52m.
LPT price chart: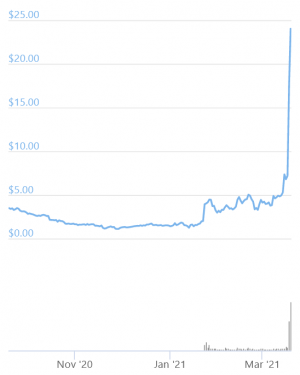 This comes after the news hit the Cryptosphere that Grayscale launched five new trusts, with LPT being one of them. Speculations that the company might launch this trust started to circulate in January. Today, the LPT trust has USD 1.7m in assets under management, per Grayscale.
Per the project's website, Livepeer is a decentralized video streaming network built on the Ethereum (ETH) blockchain, founded in early 2017 with the goal to incentivize the creation of a fully decentralized live video platform. Token holders can earn LPT and ETH in exchange for securing the network by acquiring and staking LPT. Its total LPT staked so far is 12.8m (USD 294m).
In late February, the team discussed the metric called 'minutes of video transcoded' (representing the number of input minutes of video streamed into the network for processing) as the best representation of the network's adoption among video developers building streaming applications.
While early in 2020 it was processing less than 10,000 minutes a week, that number grew close to 400,000 m/w by the end of the year, and almost 500,000 m/w in January and February. In the week of March 14-20 so far, the network has processed nearly 193,500 m/w.
This has led to an increase in fees for node operators, said the team, now seeing between USD 3,000 and USD 4,800 worth of fees in ETH paid out per week, according to the provided charts.
Much of the adoption has been driven by user-generated content applications using the livepeer.com API, such as PlayDJ.tv, said the team, as well as direct public network integrations like file.video.
___
Learn more:
- Three Quick Predictions For Altcoins in 2021
- Crypto in 2021: Institutions Prefer Bitcoin, Retail Open to Altcoins
- Bitcoin, Ethereum Rally Despite Inflows To Grayscale's Trusts Slow Down
---