Litecoin Whales Make A Comeback, Cardano and NuggetRush Show Momentum
Disclosure: Crypto is a high-risk asset class. This article is provided for informational purposes and does not constitute investment advice. By using this website, you agree to our terms and conditions. We may utilise affiliate links within our content, and receive commission.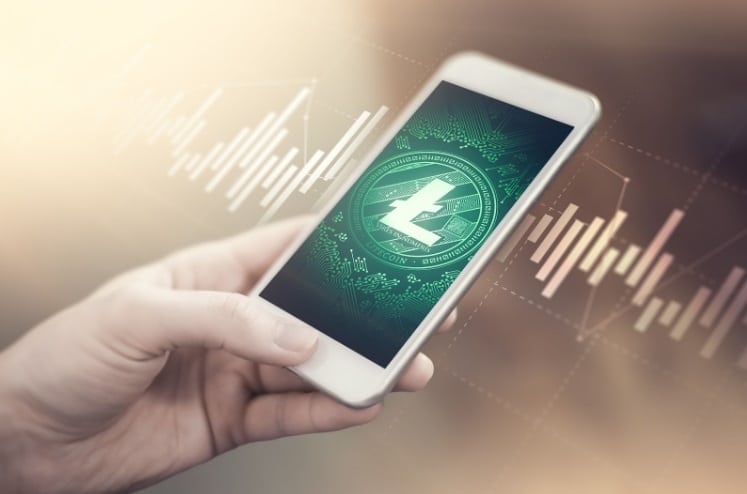 TLDR
In October, Litecoin (LTC) fell short of expectations, struggling to catch the bullish wave that lifted many other cryptocurrencies. This period saw low liquidity and challenges to break free from a tight trading range.
Cardano (ADA) is making significant strides with key developments. Nami, a well-known noncustodial wallet for Cardano, has joined Input Output Global (IOG).
NuggetRush (NUGX) is redefining gaming by seamlessly integrating play-to-earn (P2E) models with cryptocurrency, opening doors to real-world impact.
In the world of cryptocurrency, three notable players are making headlines. Litecoin (LTC) faces challenges in achieving significant gains, while Cardano (ADA) enjoys a series of high-profile developments and positive price responses. Meanwhile, NuggetRush (NUGX) introduces a unique fusion of gaming, real-world impact, NFTs, and community growth. Let's see whether NuggetRush can thrive to catch up with Cardano and Litecoin.
Litecoin (LTC) Struggles to Record Significant Gains Despite Whale Return

Litecoin (LTC) proponents hoping for significant bullish momentum during the latest rally were disappointed. October ended with an impressive two weeks in the cryptocurrency market, but Litecoin (LTC) underperformed.
Like many leading cryptocurrencies, Litecoin (LTC) encountered a period of low liquidity from August to October 2023, with short-term support and resistance concentrated within a small zone. 
While most cryptos successfully broke free from a tight range over the past two weeks, riding a wave of bullish momentum, Litecoin (LTC) faced significant challenges in exiting the trading range despite its upward movement.
Elsewhere, Litecoin (LTC) whales are returning to the market again as the bull market seems to start. Several large transactions were flagged recently, which means these Litecoin (LTC) millionaire accounts are returning to the market. Litecoin's (LTC) on-chain and whale activity has increased recently, as reported by Santiment.
On November 1, 2023, Litecoin (LTC) was trading at $69.92. Analysts expect LTC to rise to $76.15 by the end of 2023, supported by growing demand in the market.
Cardano (ADA) Network's Latest Developments and Positive Price Response

Cardano's (ADA) network has recorded several high-profile developments recently. From November 1, 2023, Nami, a renowned noncustodial wallet for Cardano-based cryptos, became a part of Input Output Global (IOG). First launched over two years ago, Nami becomes the latest addition to Cardano's (ADA) IOG product family.
Elsewhere, Cardano's (ADA) Midnight protocol started with selecting the initial group of Midnight pioneers for the devnet. IOG announced the first batch of participants in a tweet. Midnight is a data-protection blockchain designed to streamline the development of secure and compliant smart contracts and decentralized applications (dApps) on Cardano's (ADA) blockchain.
Cardano (ADA), after leading developer activity rankings in October, delivered tangible results from these activities via its latest research paper on the scaling solution Mithril. Mithril launched on the mainnet in July.
As expected, the price of ADA responded positively to these developments. On November 1, 2023, Cardano (ADA) was trading at $0.3091. Analysts expect Cardano (ADA) to trade at $0.3350 by the end of 2023, supported by increased developments on its network. Hence, ADA is a good crypto to buy now.
NuggetRush (NUGX) Combines Gaming, Real-World Impact, NFTs, and Community Growth

NuggetRush (NUGX) is more than a cool name. It is a platform where the gaming experience is integrated with blockchain, and play-to-earn (P2E) gaming models are fused seamlessly with cryptocurrency. On that note, NuggetRush (NUGX) is introducing a future where gaming will act as a doorway to real-world impact.
By incorporating P2E gaming with crypto and physical world artisanal mining, NuggetRush (NUGX) is developing a digital world that is rewarding and enjoyable.
One standout feature of NuggetRush (NUGX), positioning it strategically for 2023 and beyond, is its partnership with gold providers. This collaboration facilitates the direct delivery of RUSHGEM winnings to a player's designated destination, establishing a tangible and prestigious connection to real-world assets.
NuggetRush (NUGX) offers more than a game; it plans to launch a fully-fledged NFT marketplace, letting players trade and customize their avatar NFTs.
Interestingly, the best altcoins have a story to tell backed by a community that believes in it. Well, NuggetRush (NUGX) is attracting a large community, as evidenced by its presale, which is selling out quickly.
Over 20 million NUGX tokens have been sold so far, and with the price set at 0.012 USDT in Stage 2, investors are rushing to buy NUGX before it goes even higher. 
With the many utilities, this early NuggetRush (NUGX) traction is not short-lived. It is a major agreement with the project's vision, making NuggetRush (NUGX) one of the best altcoins to buy.
Visit NuggetRush Presale Website
---