Litecoin (LTC) and Dogecoin (DOGE) Struggle This Week - Borroe ($ROE) Captures Attention of New Investors
Disclaimer: The text below is a press release that is not part of Cryptonews.com editorial content.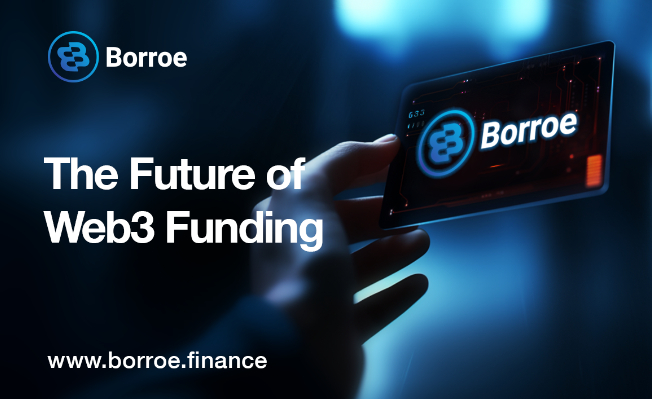 Borroe ($ROE)'s unprecedented value proposition will soon make waves in the crypto industry. It may sway Litecoin (LTC) and Dogecoin (DOGE) investors to take this new project seriously.
While Litecoin (LTC) and Dogecoin (DOGE) feature often in the mainstream, the recent week has seen some declines.
Let's compare each project and see how Borroe ($ROE) ticks all the right boxes.
Litecoin's (LTC) On-Chain Metrics at a Peak Despite 20% Peak
Litecoin's (LTC) third halving edges nearer, resulting in the project firing on all cylinders. Firstly, Litecoin (LTC) recently surpassed 170 million on-chain transactions.
Over the past few weeks, several block explorers have shown a steady uptick in Litecoin's (LTC) mining difficulty, transaction fees, and other metrics.
Finally, Santiment data reveals rising social dominance and whale activity for the blockchain.
Yet, it may be the same whales contributing to the latest 20% dip in Litecoin (LTCy, dropping from $116 to $92.84.
While this may hint at struggle, the upcoming halving has many excited at the prospect of an alt-season rally.
Dogecoin (DOGE) investors will hope the latter includes the dog-themed meme coin.
Elon Musk Continues to Support Dogecoin (DOGE) Despite Pending Lawsuit
The Dogecoin (DOGE) community has a love-hate relationship with Elon Musk.
On one end, the Tesla CEO is dealing with a lawsuit from several Dogecoin (DOGE) investors around alleged insider trading.
Yet, his actions keep other investors loyal, evidenced when Tesla surprisingly retained Dogecoin (DOGE) while eliminating Bitcoin (BTC) as a payment method.
Such a development may be the catalyst for the price hitting a recent high of $0.0779 after a 10% dip a few days prior.
Yet, looking at other metrics, Dogecoin (DOGE) falls short in some areas, unlike Litecoin (LTC).
IntoTheBlock shows a decline in network growth and large transactions. Speaking of the latter, Dogecoin (DOGE) has experienced massive whale activity that may lead to volatility.
Still, Dogecoin (DOGE) remains a more entertainment and hype-driven investment.
Meanwhile, Borroe ($ROE)'s hype is justified as it aims to solve many pressing issues in the financial industry.
Borroe ($ROE) to Become a Force to be Reckoned with in DeFi
Borroe ($ROE) will surely capture the interest of any crypto investor with an unprecedented offer.
It's the first blockchain and AI-powered crowdfunding platform where you can access instant cash flow by selling your future earnings.
Borroe's ($ROE) target market includes any participant in the burgeoning Web3, like social media influencers, content creators, DeFi platforms, gaming platforms, and more.
These parties can use their income from royalties, retainers, subscriptions, invoices, and management fees as collateral for a loan.
Borroe ($ROE) works with AI to risk-assess new applicants and offer the maximum cash advance. Then, blockchain technology helps create an NFT representing the future revenue listed on the marketplace.
The latter earns a fraction of that revenue once the loan is repaid. Meanwhile, sellers receive funding quickly with a simple and reasonable repayment structure.
Such a value proposition is sure to disrupt many facets of the problem-ridden traditional loan industry.
Investors learning about Borroe are in the prime position to capitalize on this incredible opportunity as its governance token, $ROE, is in the Beta Stage.
This Polygon-backed token is trading for a modest $0.010, soon to soar by 25% in Stage 1 of the presale.
Investing now could lead to a fantastic 300% ROI after the presale is complete, a much higher return than Litecoin (LTC) or Dogecoin (DOGE) could achieve this year.
Learn more about the Borroe presale here:
Buy Presale: https://borroe.finance/
Website: https://borroe.finance/
Telegram: https://t.me/borroe_finance
Twitter: https://twitter.com/Borroe_Finance
---