Liquid CAD: Canadian Dollar Payments on the Liquid Sidechain
Disclosure: Crypto is a high-risk asset class. This article is provided for informational purposes and does not constitute investment advice. By using this website, you agree to our terms and conditions. We may utilise affiliate links within our content, and receive commission.
Disclaimer: The text below is a press release that was not written by Cryptonews.com.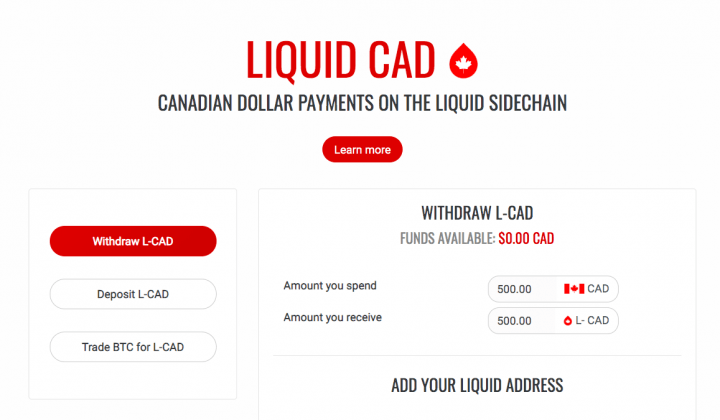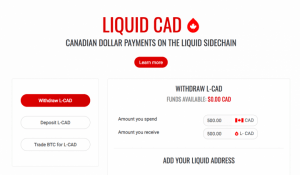 PEER-TO-PEER PREPAID PAYMENTS BY BULL BITCOIN
Liquid CAD is a non-custodial prepaid payment system denominated in Canadian dollars. Units of Liquid CAD (L-CAD) consist of vouchers issued on the Liquid Network as confidential bearer assets that can be transacted peer-to-peer using a Liquid wallet. Users acquire Liquid CAD by withdrawing their account balance out of the Bull Bitcoin, by purchasing Liquid CAD with Bitcoin on Bull Bitcoin, by using the Liquid CAD withdrawal method on other Bitcoin liquidity providers such as Aquanow or by accepting L-CAD as method of payment.
A NEW PAYMENT METHOD IN CANADA
Liquid CAD can be used by anyone to send and receive payments denominated in Canadian dollars. Because of the permissionless nature of the Liquid Network, Bull Bitcoin cannot prevent Liquid CAD from being traded on secondary markets. Merchants, individuals and institutions must accept that only Bull Bitcoin can guarantee redemption of the L-CAD and that this redemption will be exclusively paid out in Bitcoin. Accepting Liquid CAD as payment is, in effect, the same as accepting gift cards as payment. However, Bitcoin being the most liquid commodity on the market, it can be transformed into any other currency easily for example using services such a Bylls which allow Canadians to pay all their utility bills, send bank transfers to third parties or sell Bitcoin to their bank account.


MAKING CANADIAN DOLLARS BLEED INTO BITCOIN
The purpose of Liquid CAD is to facilitate the transfer fiat in the context of the purchase and sale of Bitcoin and providing innovative new services that help Bitcoin users hedge the value of Canadian dollars against Bitcoin in the context of their commercial transactions. Our goal is to create a payment method that is specifically targeting Bitcoin users that wish to liquidate Canadian dollar payments for Bitcoin. Our mission is to accelerate the phenomenon known as "fiat bleed" whereby Canadians will gradually abandon inferior money (such as the Canadian dollar) for the superior Bitcoin alternative. Every Liquid CAD issued will ultimately be exchanged into Bitcoin. We are excited for the day Liquid CAD will be made obsolete by the inevitable hyperbitcoinization of the Canadian economy.
REGULATION: IS LIQUID CAD A STABLECOIN?
Liquid CAD is not a general-purpose "stablecoin". It is a closed-loop Bitcoin prepaid card. It can exclusively be redeemed for Bitcoin on the Bull Bitcoin platform (or at affiliated merchants). Bull Bitcoin is the only counterparty, and it cannot be redeemed for a canadian dollar payment. It is substantively the same as Canadian Tire money. Unlike stablecoins, Bull Bitcoin makes money with L-CAD by driving the sales of Bitcoin on its platform, and doesn't collect interest on the deposits of Liquid CAD users.
The purchase of Liquid CAD with Canadian dollars is regulated in the Province of Quebec as a prepaid card under the Consumer Protection Act and the Regulation respecting the application of the Consumer Protection Act Consumer Protection Act which define a prepaid card as "a certificate, card or other medium of exchange that is paid in advance and allows the consumer to acquire goods or services from one or more merchants".
The purchase of Bitcoin using Liquid CAD is regulated in Canada by the Financial Transactions and Reports Analysis Centre of Canada under the Proceeds of Crime (Money Laundering) and Terrorist Financing Act (S.C. 2000, c. 17).
COUNTERPARTY RISK
Like all other closed-loop prepaid instruments, Liquid CAD has counterparty risk. The owners are trusting that they will eventually be able to use Liquid CAD as a payment method on the Bull Bitcoin platform to fund their account and purchase Bitcoin. When a Bull Bitcoin user withdraws his Bull Bitcoin account balance as an L-CAD token, the Canadian dollars he used to fund this balance remains in our possession in the same manner as regular Bull Bitcoin vouchers. These funds are used to execute Bitcoin purchases when L-CAD owners decide to redeem their L-CAD for Bitcoin. In essence, each L-CAD is "backed" by the Canadian dollar deposit of the user that withdraws it from the platform in the first place.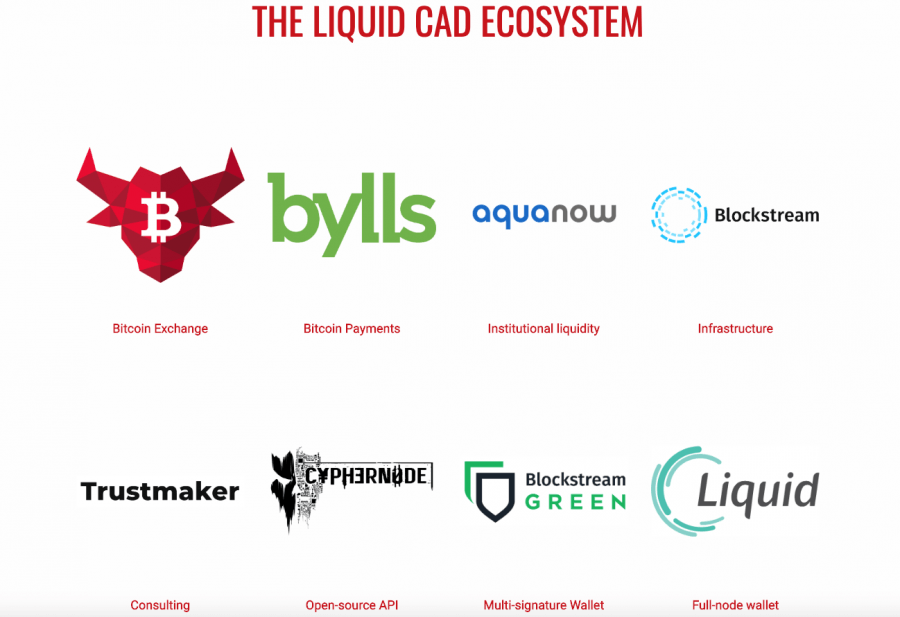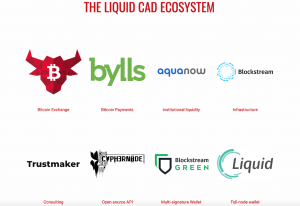 Try Bull Bitcoin.
{no_ads}
---