Lightning-Powered E-Bike Showcases Crypto's Abilities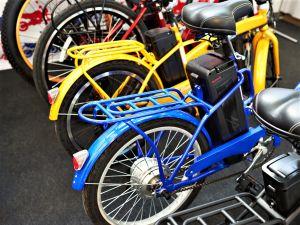 German Bitcoin enthusiast Matthias Steinig has created an e-bike that accepts payments through Lightning Network. The bike is a pretty standard model, with an electronic conversion kit retrofitted. The battery for the e-bike powers a Raspberry Pi controller with an e-Ink display to keep power consumption low - as the creator says that the biggest drain on power is the USB modem/network card necessary for Lightning communication.
Both on his GitHub, a software development platform, and in a tweeted video, Steinig explains how to use the bike: "You select on the display how long you want to drive, get a QR code that you scan and pay for with your Lightning mobile app, after that the power for the selected period is turned on. The special about this system, it's mobile, the communication is realized via the mobile network and the power comes from the battery of the e-bike."
The video in his tweet shows the practical side of this. The bike charges 250 satoshis (BTC 0.00000250 or USD 0.016) per minute, and once the QR code is generated, you have 60 seconds to pay using your Lightning app. Once the payment is made, the system powers on and you're free to ride around for the selected time. As Steinig explains, "After the end of the paid time, the system switches off and the power supply is interrupted - of course you can continue driving, but only with muscle power."
Hey, here's the promised video of using the lightning-bike, hope you like it! pic.twitter.com/ul2gBXc2id

— Matthias Steinig ⚡ (@leblitzdick) 12 October 2018
While the community likes the innovation, it would be a surprise if people didn't crack a few jokes on the topic. "Looks on-chain to me," says Reddit user u/kattbilder. "Proof of cables," tweeted user @milancheck. Others point out that this is still very much only Proof of Concept: for example, the controller only limits access to the e-bike functionality. At the end of your time period, or indeed without using the Lightning Network payment system at all, you can still ride off with the bike using pedal power.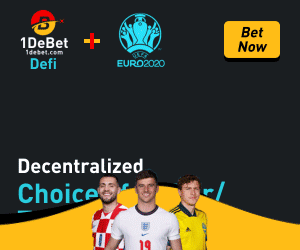 Still, there are those that see the silver lining. As Twitter user @barryhackamac says, "Would be so nice to use this as a tourist and not have to set up some locally specific app with foreign exchange commissions etc." User @daggeroflight11 tweets, "It's things like this that will bring mass adoption. Not ETFs. Not Wall Street. Smart motivated people finding use cases and running with them. Great work!"
Meanwhile, smart and motivated people are building other great things that might help cryptocurrency adoption. For example, in September, a group of developers have completed the first off-grid cryptocurrency transaction using blockchain and shortwave radios as well as solar power. In other words, they have found a way to send crypto in times of disasters.