Libra and Ripple Find New Friends, Dash Fights In Japan + More News
Crypto Briefs is your daily, bite-sized digest of cryptocurrency and blockchain-related news – investigating the stories flying under the radar of today's crypto news.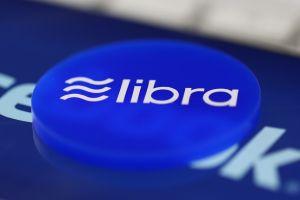 Libra news
Checkout.com, a global payment services provider, said it joined the Libra Association. "The Libra project holds the promise of increasing financial inclusion for billions of unbanked people, empowering them to participate in the digital economy and reducing disparities," the company said.
American economist and a former senior policy advisor to the International Monetary Fund, Barry Eichengreen, and Ganesh Viswanath-Natraj, Assistant Professor of Finance at Warwick Business School, said that, due to the relationship between Libra and the Federal Reserve, Libra adopted emergency protocols similar to those the US abandoned a century ago. Per a blog post, Eichengreen stated that emergency protections presented in the revised Libra white paper were similar to the clearinghouse certificates issued by bank groups in the US in the 19th century in response to bank runs and financial crises. It was to replace this unsatisfactory situation where not every dollar was as good as every other dollar that led to the establishment of the Federal Reserve in 1913.
Adoption news
Siam Commercial Bank (SCB), a Thailand-based bank, today unveiled its global strategy for cross-border payments and the launch of Outward Remittance Service via SCB EASY developed in partnership with Ripple, the enterprise blockchain solution for global payments. SCB is now launching a new Outward Remittance Service via SCB EASY, powered by Ripple's RippleNet, to its retail customers across Thailand.
Samsung has added support for the dapps (decentralized apps) built on the Tron blockchain to the Samsung Galaxy Store. Per a tweet by the TRON Foundation, Tron is the first blockchain project to have a dedicated section in the Samsung Galaxy store, which will feature dapps like Blockchain Cuties, Super Player, Meerkat Mining, and Timeloop. Tron was already supported by Samsung's Blockchain Keystore.
Blockchain project Ontology (ONT) has partnered with global social creator platform OGQ. According to the press release, this will enable OGQ to leverage the Ontology blockchain to increase copyright protection for its content creators, and it will also allow users to purchase digital asset content using OEP-4 tokens.
China's Hunan Province has launched a "three-year blockchain plan," reports the China Internet News. The province says that its plan involves launching more than 10 blockchain public service platforms, aiding 30,000 companies and building five blockchain industrial parks in the province. The initiative, say the authorities, will generate some USD 423 million.
Exchanges news
The operators of cryptocurrency dash (DASH) are pushing for the token's re-listing at Japanese crypto exchanges. The token is currently on the blacklists of a number of major crypto exchanges such as Coincheck after a self-regulatory body ruled that all privacy coins, such as dash, as well as monero (XMR) and zcash (ZEC) were not suitable for listing – in a move likely aimed at pre-empting delisting requirements from government agencies. Per a Dash announcement, there is a "shared misunderstanding by Japanese regulators, their advisors and several exchanges that Dash's blockchain is private, untraceable, and cannot be audited."
Binance-co-owned crypto derivatives exchange FTX will be expanding from the Asian into the North American market by launching a spot exchange in the US. According to the FTX.US website, it has been registered as a money services business with the Financial Crimes Enforcement Network and is applying to obtain state-level money transmitter licenses from multiple states.
Boerse Stuttgart Digital Exchange (BSDEX) said that in addition to market and limit orders, investors can now also use stop orders: if bitcoin (BTC) price reaches the defined stop mark, an order is placed in the BSDEX order book – either with or without a limit.
DeFi news
Decentralized finance startup dForce has stated that it will return the stolen, then returned c. USD 25 million in crypto to the affected users. Per a company tweet, over 90% of assets have been distributed to users in less than 24 hours, and 100% users have been made whole in the recovery. They promised more future actions to be disclosed shortly.
Digital fiats news
The Russian parliamentary Committee on Education and Science's deputy head has called on Russia and Azerbaijan to launch a central bank digital currency (CBDC) in response to China's progress with its forthcoming digital yuan. Beijing is set to begin testing its token next month. But per media outlet Minval, committee deputy chief Boris Chernyshov stated that "Russia and Azerbaijan should not stand around and wait, because [cryptocurrencies and digital fiats] are the future, and we will all need to face up to it soon."
Regulation news
57 companies, or some 70% of the crypto and blockchain startups that had completed the first stage of the application process ended up failing to obtain a Maltese financial services license, according to data provided by the Malta Financial Services Authority (MFSA). The regulator included a list of these companies it says are not licensed nor authorized by the MFSA to provide any Virtual Financial Assets or other financial services.
Crime news
The South Korean armed forces have unveiled the identity of a man believed to be Igiya, one of the three chief admins of the Telegram Nth Room sexual exploitation, rape, pedophilia and torture video ring, reports Kyunghyang Shinmun. The ring allowed would-be members to pay in cryptocurrency in order to gain access to private video rooms. Police have already charged the man, identified by the army as Private Lee Won-in, aged 19. However, the police had decided to keep Lee's identity a secret due to the fact that he is still a teenager. But as Lee is currently serving his two-year military service and is thus subject to military jurisdiction, military law specifies that in cases of suspected human rights abuses, the identity of certain suspects can be made public. The military has also released a photo of Lee, who is yet to stand trial.
---