Legion Capital: Why This Revolutionary Project Is Thriving In A Bear Market
Disclaimer: The text below is a press release that is not part of Cryptonews.com editorial content.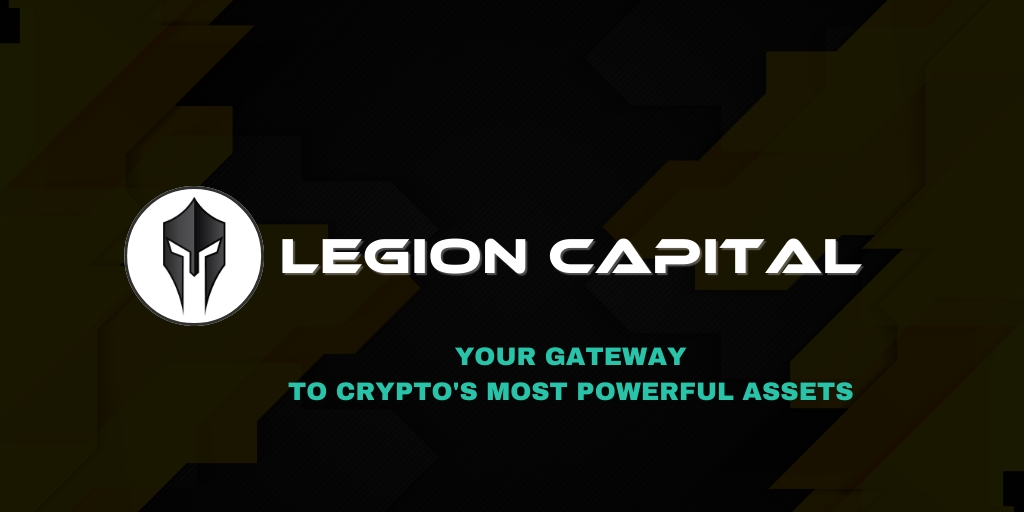 Legion Capital, a promising 10-month-old innovative project, is turning heads in the crypto space. Despite the recent market pullback, this alt-coin has experienced an unparalleled YTD price increase of 1,100%. While it seems everyone else is experiencing yet another "crypto winter", Legion holders are beyond thrilled with the performance of this ERC-20 token that boasts an impressive trajectory chart and is now positioned to explode.
The Perfect Storm: Deflationary Tokenomics. Daily Buybacks. Digital Assets Backed By Tangible, Real-World Commodities
Why is this revolutionary project thriving in a bear market? Legion's unique business model offers the perfect storm of deflationary tokenomics, daily buybacks, and powerful income-generating digital assets backed by tangible, real-world commodities. Commodities like oil, natural gas, high-yield agriculture, real estate, and more.
By allocating profits from their acquired assets for buybacks, Legion's model produces a deflationary token designed for an ever-increasing price floor and long-term sustainability. For example, thus far Legion has burned 1.74 Billion $LEGION tokens - forever removing over 17% of their own coin from circulation. And they're just getting started. These deflationary tokenomics create scarcity of $LEGION tokens, which will play a key role in the future real-world utility of the project, exclusively for $LEGION holders.
Taking the Uncertainty & Complexity Out of Crypto
The reality is most investors don't have the time, capital, or industry experience to benefit from the greatest opportunities that blockchain technology has to offer. Legion Capital – holding several million dollars in assets already – bridges this gap by providing a simple, yet exciting solution for anyone to take advantage of crypto's most powerful income-generating assets.
Legion's aim is to take the uncertainty and complexity out of crypto by doing the heavy lifting – and providing a simple gateway for anyone who wants to benefit from crypto's greatest projects.
Success Pillars: Discipline, Transparency & Balance
Everything Legion Capital does - from investing strategies, buybacks, marketing, website design, company structure, etc. - is methodically and rigorously analyzed before execution. The team's vision is highly dependent on their ability to (1) attract new users to their platform and (2) generate consistent cash flow from successful investments.
The team believes that integrity is imperative for success, and has structured the project in such a way that anyone can view, via their comprehensive Dashboard, how their investments are performing in real-time. Additionally, the team doesn't make money unless their investments are profitable. And profitable investments are directly correlated with $LEGION buybacks. The end result: the team wins only when $LEGION holders win.
Finally, Legion Capital believes that balance sets the stage for prosperity and fulfillment. For example, the project donates 5% of all profits to charitable causes throughout the world because they believe in giving back and doing good. They even go as far as closing their Telegram chat every Sunday and encourage their community to spend quality time with loved ones or to go out and do what they love.
About Legion Capital
In 2017, Legion's talented team with decades of combined experience in business, finance, and strategy began investing in cryptocurrencies. On their way to building a multi-million-dollar portfolio, they found that navigating the crypto space was often overwhelming.
Growing and managing a successful crypto portfolio is extremely time-consuming, stressful, and complicated. The ongoing research required to consistently make good decisions and invest in the right projects can be very difficult. After witnessing many investors miss out on crypto's greatest opportunities, the team found themselves asking: "Is there a better way?"
In late 2021, the team set out to create a solution that allowed anyone to benefit from the best of crypto without its vices – and Legion Capital was born. If you want one access point to crypto's most powerful assets, you've come to the right place. Legion's disciplined, structured approach allows the team to utilize their expertise, time, and personal connections to provide a simple, yet incredibly rewarding experience for $LEGION holders.
Website | Twitter | Telegram | Medium
---