Leading the Cardano Pack: ADAX Changed the Landscape of Cardano
Disclosure: Crypto is a high-risk asset class. This article is provided for informational purposes and does not constitute investment advice. By using this website, you agree to our terms and conditions. We may utilise affiliate links within our content, and receive commission.
Disclaimer: The text below is a press release that was not written by Cryptonews.com.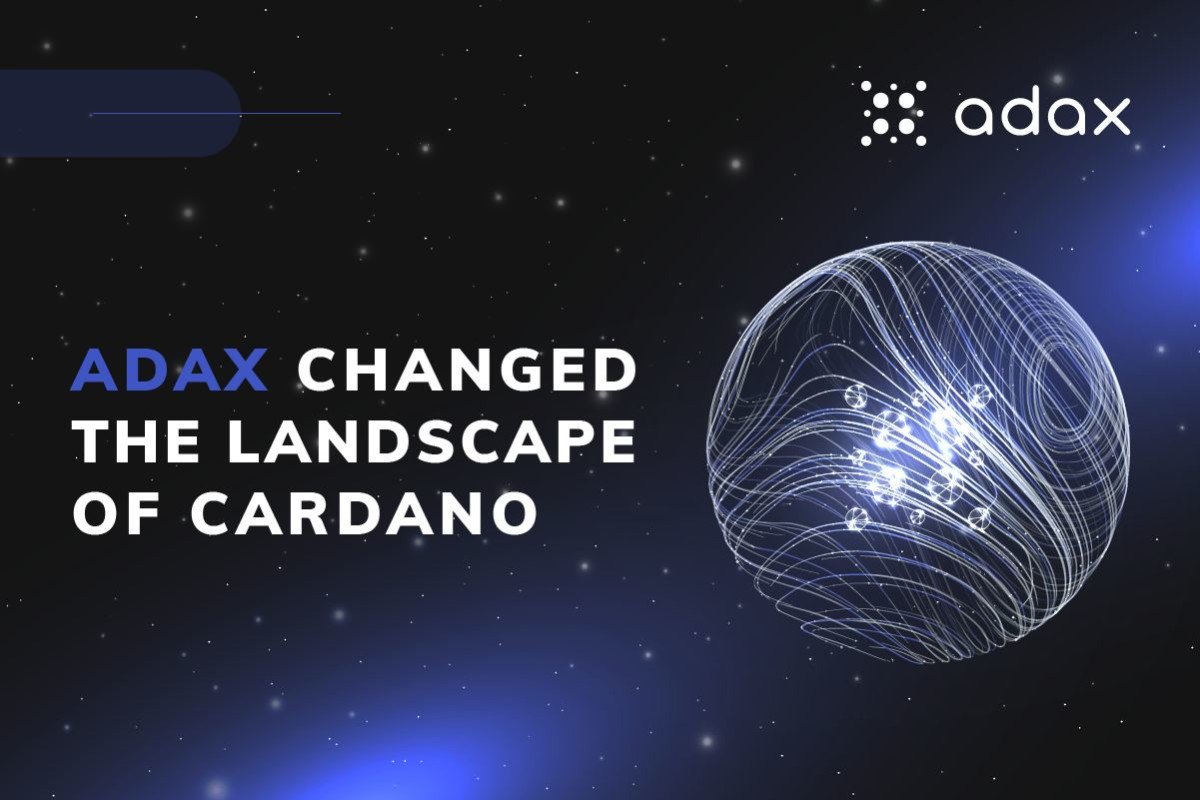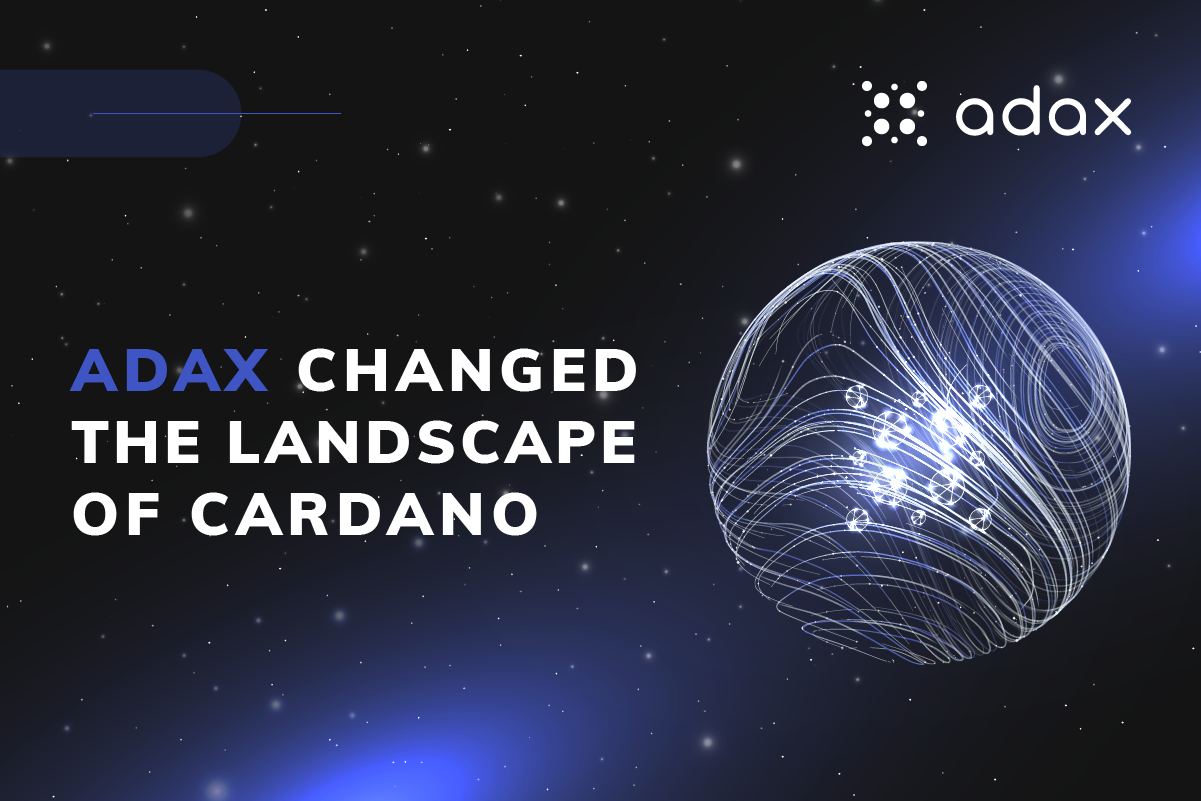 The world of Decentralized Finance (DeFi) does not wait around for those that do not deliver. With a vibrant community of blockchain geeks, crypto enthusiasts, and institutional investors from mainstream finance – the Cardano ecosystem aches for innovation here and now.
Therefore, we are here to deliver. Introducing ADAX DEX v1, which is going live on the testnet. Up until now we've had a Plan A and a Plan B, and our DEX was always the main priority. However, as it happens in the crypto space, you have to be prepared for anything. That is why today marks a major milestone for ADAX and for Cardano Ecosystem itself.
DEX.ADAX.PRO
We are releasing the much-anticipated demo of our primary product. The ADAX DEX v.1 uses an order-book-based model, with on-chain swap execution, as well as a number of leading functionalities demanded by the Cardano ecosystem market participants.
The solution itself is different to what our competition has done – we are splitting each order into smaller UTXO's, which allows us to avoid congestion and abolishes any concurrency related issues. Also due to the vast amount of smart contracts created – each user will be interacting with a completely separate UTXO. Example transactions within the test net can be found here.
Currently the demo is available for a small group of people to finalize the testing phase but we plan to release it to the public in early January, so everyone can play around and execute their transactions.
Lastly, our super-star developers are in the final stages of creating a custom PAB solution which literally allows us to set the launch date on the main net. And that is January 30th 2022 – because we just love Sunday vibes!
As we have foreseen since the early stages of our project, were the DEX release to be delayed for reasons beyond our control, we have a plan B. To avoid foot-dragging, which would be a major blow to our community and the ecosystem's reputation for fast-paced innovation, we are launching a CEX for Cardano projects this Friday, December 24.
Thanks to this new CEX, which will act as an intermediate tool for traders within the Cardano ecosystem, our partner projects like Charli3, GeroWallet, VyFinance, and KICK.IO will be able to trade their tokens and allow their communities to redefine the future.
Charli3, a leading Cardano oracle project, is our first client on the Launchpad looking for additional funding for future expansion. Its public sale will most likely start in early January, after the holiday season. More tokens are anticipated to follow, and we urge all Cardano projects to reach out at [email protected] for getting listed on both the exchange and on the launchpad!
We offer no listing fees, no withdrawal or deposit fees, as well as very low transaction fees. Both CNT and ERC20 tokens are supported. Off-chain staking is also available for all tokens, with each project able to set its own staking conditions.
With the launch of the ADAX launchpad, ADAX token holders will also have a new incentive to hold/stake our token, receiving early access to projects listed on the launchpad, as well as discounted prices for specific projects, or an exclusive 24h window to enter the public sale. In a sentence, ADAX Token utility is finally here!
Additionally, even in the midst of diverging opinions on the matter, we believe that KYC is a must for a reputable platform, and will thus be implemented on the CEX level.
Just to clarify, we are not shifting away from the goal of delivering a leading Cardano DEX. CEX is only used to satisfy pent up demand from Cardano-based projects and will be treated as a playground for testing features that could potentially end up going into our DEX of the future.
ADAX NFTs
Another update: ADAX NFT collection will be finalized next week, with VyFinance vaults used for staking and rewards. Also  a unique ADAX/VyFinance NFT will be a crossover between two projects, generously paying out both ADAX and VyFi token rewards, and it will be the first of its kind NFT in the world!
Final word
In short, these exciting updates reflect the enormous effort and dedication of the ADAX team during the 2021. In the adaptive spirit that was required to deliver on our promises, we have persevered and continue to be humbled by the amount of support we receive in our quest to become the most powerful trading venue within the Cardano ecosystem.
About ADAX 
ADAX is an automated liquidity protocol that facilitates non-custodial and censorship-resistant trades within the Cardano ecosystem. ADAX seeks to obviate the need for centralized middlemen, facilitating token swaps, providing ample asset liquidity, and broader reorientation of the DeFi world towards Cardano. ADAX users will be able to effortlessly execute smart contract-based trades instantly and only at a fraction of the cost of the Ethereum network.
---