Leaders in France, US Urge Crypto Regulation 'Before It's Too Late'
Some politicians and regulators appear in a hurry to place checks and balances on crypto – perceiving that they must take some kind of control over the sector before it is too late.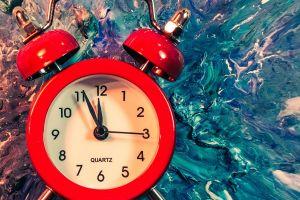 In the United States, lawmakers want to go on a stricter regulatory route than the status quo – and are keen to stamp out the anonymous nature of crypto transactions, once again demonstrating their lack of understanding of how crypto works.
Speaking at a virtual event organized by Axios, the Democratic Congressman for Illinois, Bill Foster, who serves as the co-chair of the House Blockchain Caucus, hinted that anti-crypto sentiment was growing in Washington, explaining:
"There's a significant sentiment, increasing sentiment, in Congress that if you're participating in an anonymous crypto transaction that you're a de-facto participant in a criminal conspiracy."
Foster stated that one way for the crypto sector to appease lawmakers would be to remove, or at least partially remove, anonymity, opining that "You have to be able to go to a court to unmask participants under some circumstances."
He added that crypto should strive for "pseudo-anonymity," allowing regulators to step in and monitor transactions on blockchain networks to check for possible fraud violations. However, as it is well known, only privacy coins, such as monero (XMR), can offer strong anonymity to their users, while bitcoin (BTC) is already pseudo-anonymous (the Taproot upgrade might improve the privacy of BTC users though).
Foster's idea involves using a "very heavily guarded key" that courts could allow police and regulators to access in suspected fraud cases to identify crypto users and reverse transactions. Failure to implement this could lead to a rise in ransomware attacks, he suggested.
"Trusted third parties," he suggested – in this case, the judiciary – were the only solution that would allow the government to gain the kind of control it was comfortable with when it comes to crypto.
"Is there a court that you can go to unmask the participants, but also is there a trusted third party or court that you can go to, to reverse fraudulent or mistaken transactions?" he said, adding that "for most people, if they're going to have a big part of their net worth tied up in cryptoassets, they're going to want to have that security blanket of a trusted third party that can solve the problem."
But in France, the sense of urgency was palatable when, per BFM TV, the central Bank of France governor Francois Villeroy de Galhau called on EU leaders to issue a regulatory framework for crypto with post-haste.
The governor, who is the former BNP Paribas Chief Operating Officer, said he wanted to "stress the urgency," of regulating cryptoassets, adding "we do not have much time left – just one or two years."
Villeroy de Galhau added that Europe risked witnessing a "marginalization of the use of central bank money," and added:
"We in Europe must be prepared to act as quickly as necessary, or run the risk of an erosion of our monetary sovereignty."
At the same time, the European Central Bank keeps praising the digital euro, calling it "risk-free".
However, there are also pro-crypto lawmakers who might help shape more crypto-friendly regulations. For example, yesterday, during the CNBC Financial Advisor Summit, US Senator Cynthia Lummis said she would like to see "cryptocurrency, like Bitcoin, become part of a diversified asset allocation that are used in retirement funds and other opportunities for people to save for the future." The Senator said she holds "I think, five bitcoin" and she paid USD 330 for her first BTC bought in 2013.
At 09:17 UTC, BTC trades at USD 34,727 and is down less than 1% in a day, trimming its weekly gains to less than 7%.
____
Learn more:
- 'Big News In Global Crypto Policy' As FATF Kicks The Can Towards October
- Hurry up and Regulate Crypto, Urges Ukrainian Central Bank
- SEC to Provide Clarity on Token Distribution, Crypto-Based ETPs - Hester Peirce
- Crypto Industry's Lobbying Power Grows As Former Officials Change Sides
- Dutch Central Bank Forced To Scrap Crypto Wallet Verification Requirement
- As Bitcoin's Taproot Nears, Ex-CIA Director's Paper Raises Privacy Concerns
---