Latin America Sees Fintech Boom, and Global Investors Love It
Disclaimer: The text below is an advertorial article that was not written by Cryptonews.com journalists.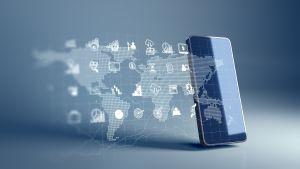 Latin America'sFfintech sector is booming lately, and global investors are taking notice of it and investing accordingly. Data shows that over 7 billion USD were invested into financial services in Latin America since 2016. What's more, the annual investment has also grown since 2018, reaching an amount of 2 billion USD in 2020.
Yet, it's not just foreign and local investors noticing these innovative financial services. Average Latin Americans do, too. Data from Statista suggests that Fintech usage has grown in the region during the past decade.In fact, experts believe that it will surpass 380 million users by 2025. It's easy to know why this is happening. Like people around the globe, Latin Americans are demanding easy-to-use, digitally accessible, and reliable financial products. For this reason, digital payments are believed to comprise the most widely used Fintech sector in the area, attracting nearly nine out of ten Fintech users in 2021.
All these Innovative financial services are creating a virtuous circle, attracting even more attention and investment in the country's digital financial sector.
Likewise, it is also attracting more competition between international and local investors. These are exciting results in a dynamic and booming industry that is set to thrive in Latin America area.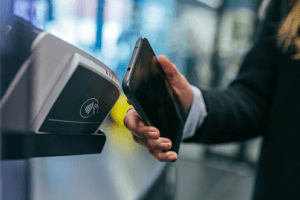 What's driving Latin America's Fintech Sector Boom?
For a long time, Latin Americans saw poor services from banks in the region. Slow financial services uptake and other challenges were driven mainly by problems of inclusion and quality. Like most traditional financial sectors around the globe, the traditional financial industry in Latin America has also been late and hesitant in bringing innovation to the table. However, this is no longer a problem for many Latin Americans as digital financial products have finally made their appearance in the region. A mass of dissatisfied consumers is one of the strong reasons that has driven the formation and growth of the Fintech industry.
What else has contributed to the sector's boom?
Payment & FinTech Expert, Jason Simon, shared his views on the emerging financial technology industry in Latin America. "FinTech poses a significant challenge to incumbent institutions within the financial services sector in Latin America. There is an enormous amount of untapped opportunity in Latin America for financial services of all types. FinTech products in LATAM are beginning to bring financial services to underserved populations and into markets where traditional banks don't dare to tread, particularly in Mexico, El Salvador, and Brazil." Jason Simon as a FinTech Expert has decades of experience in Fintech solutions and electronic payments, which has allowed him to develop a superior level of understanding on all fintech areas.
Now, this amount of untapped opportunity in Latin America is being noticed by the global eye. After a series of Fintech success stories in the region have become widespread, more investors are gaining the confidence to look for opportunities to join the market. One of the most well-known Fintech success stories is the finance startup Nubank, which impressed everyone in the industry by raising a 14 million USD round in 2014. At the moment, Nubank is Latin America's largest digital bank and also one of the largest around the world. Besides that, there are many other examples of Fintech companies that have grown into multi-million dollar businesses with help from venture capital (VC) investment.
Local investors are also major contributors to the Latin American region's thriving Fintech sector. Driven by the rise, and success, of unicorns in the region, local investors were also given the opportunity to get involved in the country's sector more actively. The industry here has a unique characteristic which is a friendly and supportive ecosystem. More precisely, investors support founders of new Fintech startups who have proven to have expertise in the industry. This leads to an ecosystem that continues to grow financially as investment continues to flow into the same bright minds that have proven their value to the industry.
Another reason why the region is enjoying a boom in its Fintech sector is the fact that Latin America is a large market. The area is home to over 650 million people across 33 countries. Notably, the region's largest countries, Brazil and Mexico, are home to populations of 210 million and 130 million. This translates into a tremendouse market that is ready for digital financial products that can be distributed to a huge number of eager new customers.
The Fintech-friendly regulation in the region is also a strong support pillar for the industry. With a proFintech government policies, companies can develop and grow more easily than they would be able to in other parts of the world where traditional financial institutions are deeply rooted in the financial industry's monopole. In the Latin American region, things are different. In Mexico, for example, a FinTech Law, "Ley Fintech," was passed in 2018. It created a legal framework for digital financial businesses to provide customers with new products. Additionally, itallows digital financial businesses to function legally under the same regulatory and supervisory laws as traditional financial institutions.
Major Fintech Markets and Players in Latin America
The region's thriving Fintech industry is mainly driven by three major markets: Brazil, Mexico, and Argentina. These three are the leading countries in the area in terms of the total number of Fintech startups operating there. They are also the top countries in terms of gross domestic product. Brazil and Mexico are the two countries in the region that concentrate most of the investments that target Fintech companies. More precisely, together they gathered investments of over 2.5 billion USD in 2020. As for the most significant Fintech players in the region, they are also found in these leading countries with a strong digital financial ecosystem. Brazil is home to well-known startups like Nubank, RecargaPay, and Vortx. Each of these companies saw over 35 million USD of funding in the first part of 2021. As for Mexico, the country is home to successful Fintech startups like Konfio, Credijusto, and Clip, startups that successfully raised the most considerable amount of funds in the first part of 2021. Impressively, each of the startups received over 100 million USD of investment.
In Latin America, the Fintech industry is undoubtedly experiencing its best period so far, growing at a fast pace and constantly opening doors to new opportunities.
---