Last Days to Join the Controversial Bitcoin ETF Battle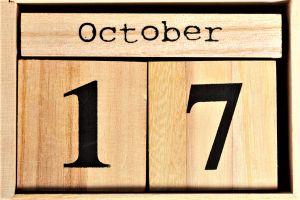 Less than a week left for the crypto community to tell the US Securities and Exchange Commission (SEC) what they think of the proposed bitcoin-based exchange traded fund ETF from VanEck. Since June, almost 1,400 comments have been submitted.
The SEC recently extended the time period for which it will review comments from the public on the matter. It further went on to list 18 detailed questions about statements made in the ETF proposal that it asked to public to comment on.
Jake Chervinsky, a Washington-based lawyer specializing in government enforcement related to the blockchain industry, tweeted:
Reminder: you have one week left to submit comments in response to the SEC's questions on the VanEck/SolidX bitcoin ETF proposal.

Go here (https://t.co/RpJfcOAvjM) & click "Submit Comments on SR-CboeBZX-2018-040" to tell the SEC what you think.

Public opinion matters. Be heard!

— Jake Chervinsky (@jchervinsky) October 10, 2018
A decision on whether to approve or disapprove the proposed ETF is not expected until the first quarter of 2019.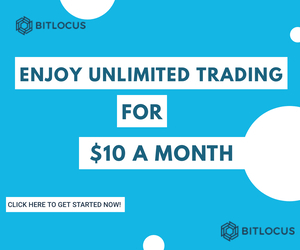 While the community is somewhat divided in terms of what benefits an ETF listing could bring to bitcoin, the general consensus remains that it will at least provide a temporary boost to the bitcoin price. Unsurprisingly, Gabor Gurbacs, digital asset director at VanEck, is among those who believe an ETF would bring strong benefits to the number one cryptocurrency:
What an #ETF brings to #Bitcoin:
-Increased liquidity via the AP & ETF ecosystem
-Lower counter-party risk
-Better valuation and execution practices
-Separation of duties: trading, custody, valuation
-Lower fees
-Compliance with global regulations
-Asset mgmt experience pic.twitter.com/R1ACMd3EQ6

— Gabor Gurbacs (@gaborgurbacs) September 18, 2018
Meanwhile, some members of the bitcoin community, including technologist and serial entrepreneur Andreas M. Antonopoulos, are against Wall Street money pouring into bitcoin in the form of an ETF.
"ETFs fundamentally violate the underlying principle of peer-to-peer money, where each user is operating not through custodian, but has a direct control of their money, because they have direct control of their keys. Your keys - your bitcoin, not your keys - not your bitcoin," Antonopoulous warned in August adding that Bitcoin ETF will become an instrument to manipulate bitcoin prices, scaling and forking debates.
In either case, until October 17, everyone has a chance to tell what they think.
Then comment and say so!

I think any intelligent contribution to this discussion is valuable & worthwhile. It's also important for the SEC to get multiple informed perspectives so they can better understand crypto in general.

— Jake Chervinsky (@jchervinsky) October 10, 2018
And here is what people told the SEC (unedited):
Maxwell Gomersall
To whom it may concern,
I am writing about the Bitcoin ETF decision to express my opinion on your decision.
I believe it is time you stop pushing the decision back and chose what to do, delaying the inevitable simply looks ridiculous. Many have sent you their opinions regrading this topic and are in support of an ETF and not to mention the institutions who are awaitning your decision. Postponing this is not going to change the outcome Bitcoin and cryptocurrencies will have a large role in our future and this is one of the first steps as the innovators America is known as make the right choice and approve the decision as people will look back at this one day and wonder why it took so long to make such a clear decision.
Furthermore, the decision is vital for the US economy as a stock market crash is due and once this happens many will lose their savings and jobs which without a safe and assuring alternative like Bitcoin many institutions will go bust or have no where to place their money making their growth stagnate. This will only be bad for the US economy as if they had the option to invest in Bitcoin they would be receiving positive returns which will lead to growth in their business and therefore growth in US economy despite the market crash which will happen in the next 4 months if not earlier.
I strongly urge you to approve the decision before the opportunity is missed.
Yoirs sincerely,
Maxwell Gomersall
_______
Bobby Mulligan
Dear members and representatives of the Securities and Exchange Commission ("SEC").
I would like to express my strongest opposition against allowing Bitcoin ("BTC") Exchange Traded Funds ("ETF's").
BTC shows little promise for being effective as a "store of value" or medium of exchange with its transaction costs being much more than the current centralized clearinghouse model that is in place today. Additionally, there is no accountability for transaction clearing, which can be concerning on many fronts. With little more than speculative supply and demand value, the average unaccredited investor can suffer from the "greater fool" phenomena.
In its unregulated and short existence, BTC has existed in an environment of fraud, crime, and speculation, and I do not believe there is true investor value outside of those three factors for the asset. Because of the high transaction expenses, there are no reasonable efficiencies to be had from the BTC technology, though refinement and other applications may exist.
Sincerely,
Robert Mulligan
_______
Kenny Huang
Hi, it's very important to have a Bitcoin ETF because the average Joe's aren't sophisticated enough to buy and handle the complexities of owning Bitcoins. The Bitcoin ETF makes the whole process safe and transparent. Bitcoin and crypto assets aren't going away. It's NOT a fad. Please approve this
_______
Kyle TEKIELA
A Bitcoin ETF is a natural next step in the evolution of finance and I fully support this effort. Do not be on the wrong side of history, rather propel the future and approve this measure.
________
Jason Keller:
Approve the ETF.
__________
You can find all comments here.