Largest NFT Collectors Joined Undeads Metaverse NFT Drop
Disclaimer: The text below is a press release that is not part of Cryptonews.com editorial content.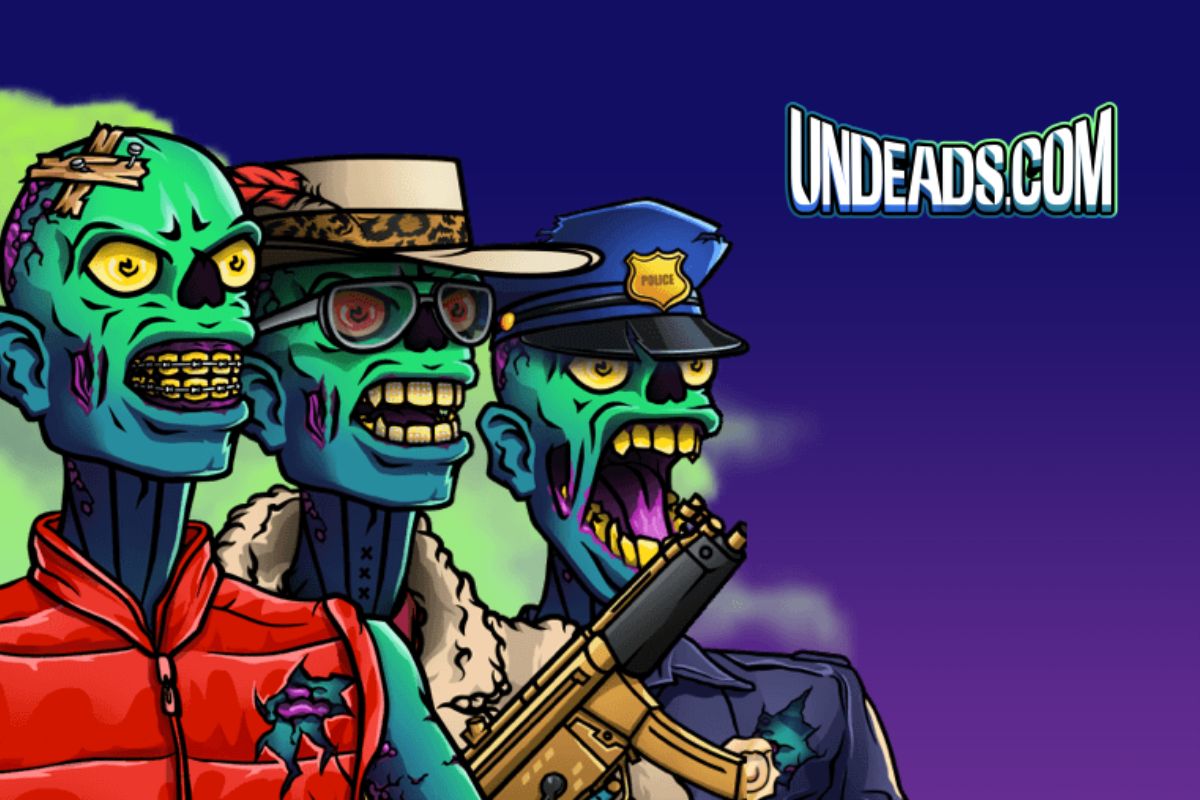 Undeads Metaverse First Public Mint Attracts some of the Largest NFT collectors.
Dubai, UNITED ARAB EMIRATES, February. 25, 2023, Undeads Metaverse, a highly anticipated AAA Web3 game, has announced that its first public mint event attracted some of the most prominent collectors of NFTs. The whitelisting phase saw a surge in demand for the Legendary and other NFTs, with many of crypto's largest NFT collectors jumping at the opportunity to acquire them.
As a reward for early supporters of Undeads Metaverse, the Legendary Box is a unique and extremely limited offering that represents a symbol of honour throughout the game's lifespan. The Legendary Box includes an exclusive comic book produced by ALT Animation that showcases the history and artwork of the owner's legendary zombie, available in both digital and physical formats. In addition, the Legendary Box comes with a complete 3D version of the owner's game character that reflects the NFT artwork, which can be played in the game. Legendary zombie holders will also receive an additional airdrop of UDS tokens and priority access to the Undeads Merch Box sale.
Among the noteworthy participants are n0b0dy.eth, a prominent and esteemed major collector who owns NFTs valued at $18 million, @CliveAlderman, whose NFTs are worth $2 million, and an anonymous holder of BAYC.
"Our whitelisting event ad began on a high note in the prelude to the public minting that recently commenced," Said CEO Leo Kahn. "We had a tremendous lead-up with our whitelist spots being oversubscribed, which indicates we might be coming out of the cold in the market".
About Undeads Metaverse
Undeads is a next-generation survival MMORPG with a large selection of play-to-earn mechanics and over 10 types of playable NFT assets. Undeads is built to allow players to earn cryptocurrency while playing the game and interacting with others. Ultimately, Undeads aims to build a Web3 gamers community and player-driven economy full of engaging activities designed to create an ecosystem of engaged players and deliver the ultimate gaming experience that will exceed community expectations.
Undeads Web3 game has an isometric model with action-combat that takes place in a post-apocalyptic metaverse. The conflict focuses on a struggle for resources between two opposing factions: humans and zombies. Players are tasked with venturing into uncharted regions, establishing and guarding their own settlements, grinding for resources, constructing and enhancing their own gear, engaging in commerce, becoming skilled in trading, and developing their NFT characters. Undeads is also loaded with built-in entertaining VR games for true metaverse and virtual reality fans.
About Undead FZE LLC
Undeads was founded by Undeads FZE LLC, in February 2022. With over 70 industry veterans from the United States, Canada, Australia, Europe & Asia and a wide network of world-class partners.
Latest VR Trailer: https://youtu.be/TXpZf_tAKoU
Watch the trailer on YouTube now: https://youtu.be/LzAjMJ10qJ0
Website https://undeads.com/
Contact details: Ash Hodgetts
Email: [email protected]
Location: Dubai, United Arab Emirates
---