KuCoin Offers New Users A Bonus Gift of up to 500 USDT Upon SignUp!
That is it - no catch! New users are guaranteed to win a gift, of up to 500 USDT just for signing up for an account with KuCoin!

Disclaimer: The following article is part of Cryptonews Deals Series and was written as a promotional article in collaboration with the sponsor of this offer. If your company has an exclusive promotion that you would like to share with our readers, we invite you to reach out to us. Let's build together.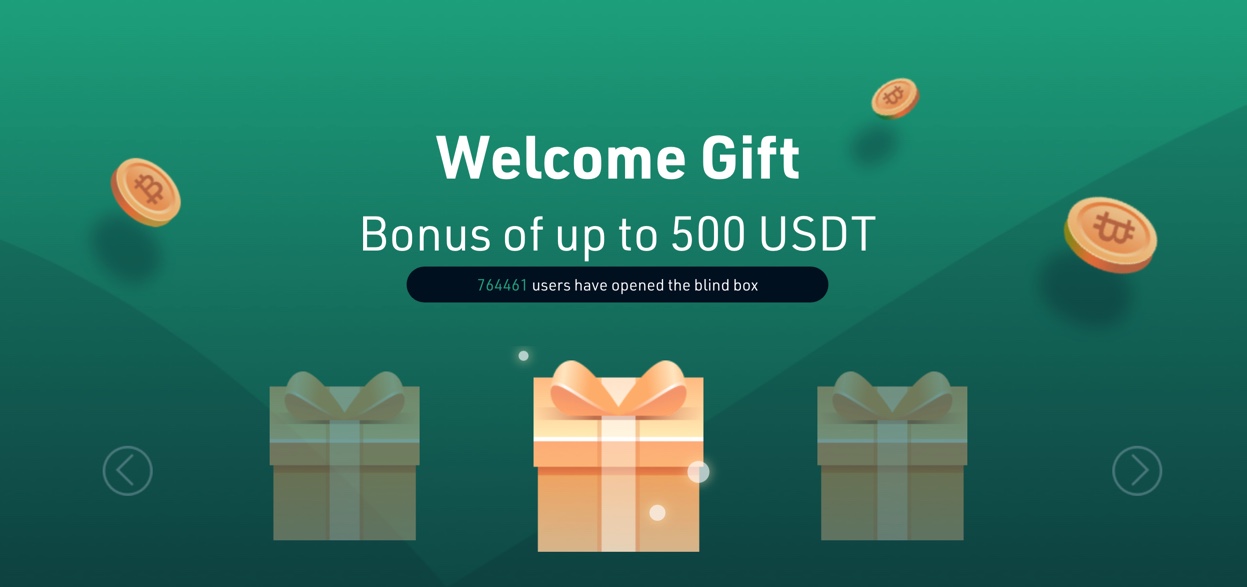 If You Don't Have A KuCoin Account, Yet, See Below
If you haven't experienced all the benefits that KuCoin has to offer, no worries! Creating an account is a breeze. KuCoin, also known as 'The People's Exchange', makes trading crypto so user-friendly that it is fun even for newcomers. KuCoin is recognized for its super-savvy trading bot features. Before you know it, you'll be trading like an expert thanks to all of the advanced features and 24/7 customer service support offered on the exchange.
Creating an account with KuCoin is painless.
In fact, there isn't even a forced KYC verification on the exchange. No need to jump up and scramble to find your wallet to snap a picture of your ID verification. When creating an account on KuCoin, simply add in a few details, i.e., name, address, and email. That's enough information to get you up and running. KuCoin authorizes your ID verification, in the meantime, you are free to use the exchange. There are levels of verification, but the first option gets you on and trading. If you want to move on to 'KYC2' for access to heftier features you will need to bust out your ID for a quick photo. The second level of verification is not required to sign up and can be completed at any time.
If you'd like to learn more about KuCoin and, all its insane features, including trading bots! You can find a full review of the exchange right here!
Here Are The Details You'll Need To Get Your Bonus Gift
The coolest part about this event is that it costs you nothing to make an account, plus, you're guaranteed to win something! Also, did we mention KuCoin's 24/7 customer service? They're always there for you - literally. They also added in the rules section more ways that you'll be earning crypto just from creating and using an account. For new users, the first deposit made on an account that is greater than or equal to 50 USDT gets a second chance to draw the blind box. Now you will have drawn from 2 out of 3 boxes, friends. KuCoin definitely gives new users a warm welcome with this promotion!
This may be one of the easiest ways to earn some free crypto for trading offered by an exchange. No strings attached and no sketchy third party or pop-up ad. KuCoin is a reliable and incredibly efficient exchange that happens to always have great promotions running. They offer excellent customer service 24/7, among other educational resources, tutorials, etc., If you'd like to learn more about KuCoin - we've got you covered with a full review right here.
If you have yet to set up a KuCoin account and have not yet opened one of those shiny golden bonus boxes - what are you waiting for?! You can sign up for an account with this link. Setting up an account won't take much longer than reading this article. You'll be up and trading within minutes, and hopefully - trading with a 500 USDT bonus added straight to your account. Good luck and happy trading!
---